Relationship
15 Good Responses for when a Guy Says He Likes You
It's wonderful when a guy says that he likes you, but it's dangerous when you don't like him back in the same way. This is why it's necessary to know how to respond when a guy says he likes you.
Whether you want to reciprocate his feelings or all you want is his friendship, there is a proper way to communicate the sentiment that you want to express.
If you are experiencing this conundrum, we have a few ideas below on how to respond when a guy says he likes you. We've also included why each option works in its own way.
How to Respond When a Guy Says He Likes You: When You Like Him Back
01
"Okay, that's a very nice thing to say, Mike. It also happens to be the very last string of words that I thought I'd ever hear you say.

I am not entirely opposed to your request, but could you let me think about it and get back to you?"
This response is effective because it shows that you're interested without being too vague. It's perfect if you don't want to sound too excited because it sounds disciplined and smart.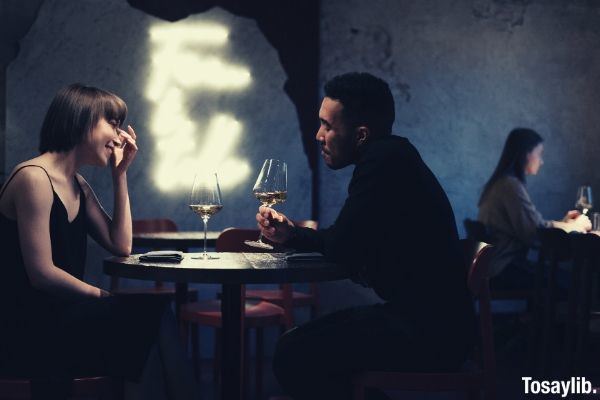 Photo by cottonbro under pexels license
02
"Hey Nelson, regarding what you said about how you feel for me, I hope that I wasn't too rude in my initial response.

I wasn't looking for a relationship particularly when you asked, but after some thought, I am willing to try building one with you."
It is humble, and it also reveals your interest without making you sound too excited or needy. It's perfect if you want to sound mature and responsible about the decision of getting together.
03
"Hugh, this is usually the part where I say that I am in relationship or that I am not available for something romantic, but I don't feel like playing around with you.

You are so sweet and cute that I can't resist. So, yes, I'll be free for coffee next Tuesday if you'd like."
This is a good response, especially if you want to be funny and lighten the situation. This method also helps you to state your interest clearly and sensibly.

It doesn't give him too much information or insight into how you might be feeling, but it shows that you're interested in him.
04
"I like you too. Now, all of those gestures that you've been making towards me make sense. I am sorry if I've been rude to you on this issue before.

I didn't think that you would be interested in me. I must warn you, though; I have a soft heart, and it gets broken easily."
This response works well because it allows you to be straightforward about your feelings and vulnerable at the same time.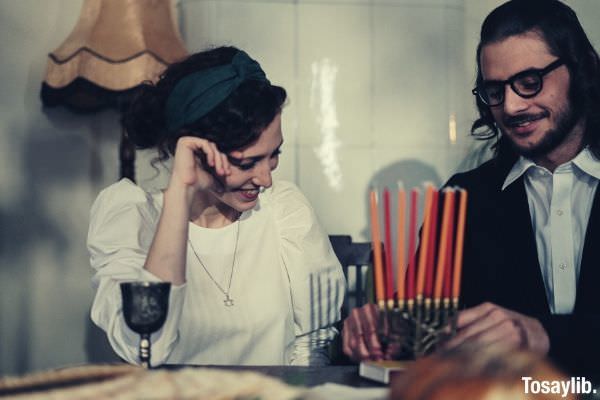 Photo by cottonbro under pexels license
05
"I thought you'd never say it out loud. I've noticed you looking at me before, you know?

However, I didn't chalk it up to romantic curiosity because I never suspected it. Now, I know what you meant by all of those looks and hints.

Anyway, I think you're cute, and I like you too. I am definitely comfortable with us hanging out sometime, if you'd like."
When you want to sound chill and mature about the whole thing, without being too boring, this is the method to use.
How to Respond When a Guy Says He Likes You: When You Do Not Like Him and Don't Want His Friendship
06
"This is going to sound rude, but I prefer to be honest. Darryl, I do not like you and your ways.

I most certainly will not date you or carry on any type of friendship with you. I appreciate the positive sentiment, but this is how I really feel."
If you want to be very effective from all angles, this is the method to use. It gives different reasons for both of your choices, and it shows that you're certain about what you're saying.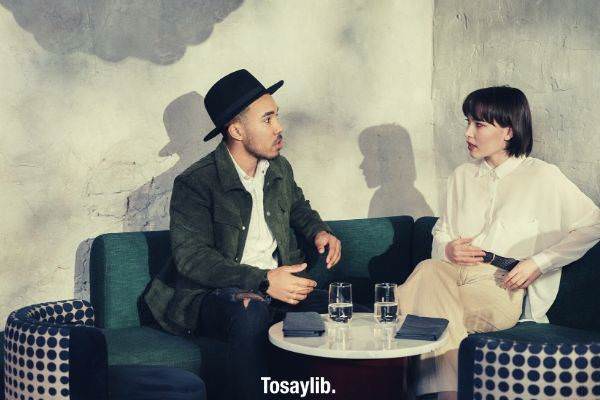 Photo by cottonbro under pexels license
07
"Sir, I am afraid that my answer is no. I am a happily married woman, and I am not available for any new romantic relationships or liaisons.

Just to be clear, and for your own safety, I would ask that you please do not contact me again."
This method gives the person enough reasons behind your answer, and it makes you sound very serious. You can be straightforward on the issue of future contact as well when you use this method.
08
"Drew, that's very flattering, but I do not like you in that way and probably won't ever. We're just different people, you and me.

It wouldn't last a week, and I don't feel like making mistakes with my eyes open. I hope you can understand.

Also, this just became awkward, so maybe let's just stay away from each other entirely for a little while. I'm sorry."
This method is perfect because you are presenting your answer with some humility, but it remains clear what the message is. This is effective because you sound very sure of your answer.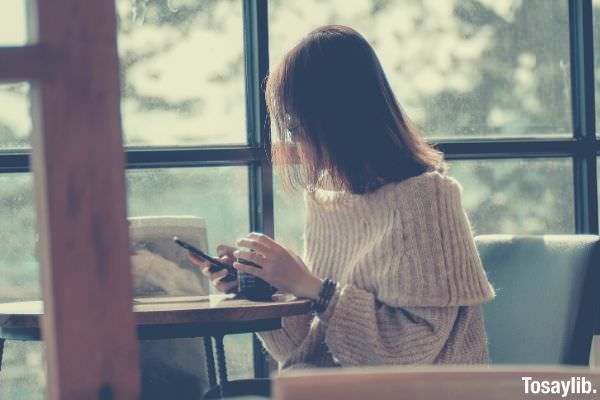 Photo by Dương Nhân under pexels license
09
"I am sorry, but I must say no. I don't want to date you or be romantically involved with you in any way.

Even if the circumstances were different, you wouldn't be my type, so I'm sure that we could never work out.

To be honest, our friendship cannot work after this, so I think we should keep our distance from now on."
This method is very straightforward, and it doesn't mince words or leave any loopholes. The guy will surely be put in his place after hearing this message.
10
"Oh man, that's the last thing that I wanted to hear from anyone right now.

For your information, I am not looking to date anyone now or for the next five years, if possible. I am even considering celibacy for the long term.

Before you ask, it's a no; I don't want to be your special friend either. I know what that really means."
This method works well if you want to keep your response straightforward without cutting any corners. You can be sure that you won't lose your vision or message. It also hits on both the relationship and the friendship accurately.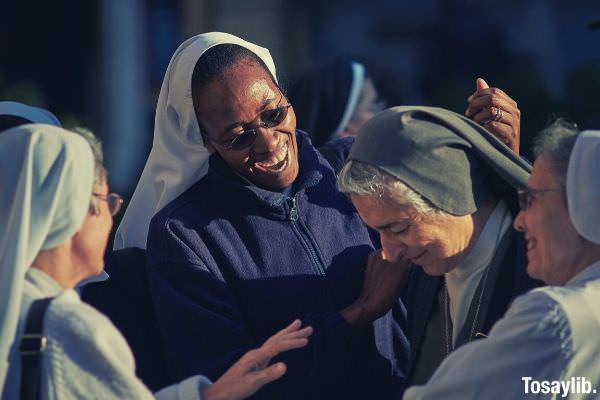 Photo by Vidar Nordli-Mathisen on unsplash
How to Respond When a Guy Says He Likes You: When All You Want is Friendship
11
"Tony, I am really flattered, but all I truly want is a simple friendship with you. Since my last breakup, I don't really have the energy or interest that is required for a relationship.

Besides, I am convinced that I am not right for you. I like being your friend more than anything else."
This method gives you a solid reason for turning him down, which is the recent breakup, and it makes a good case for the friendship to be seen as an alternative.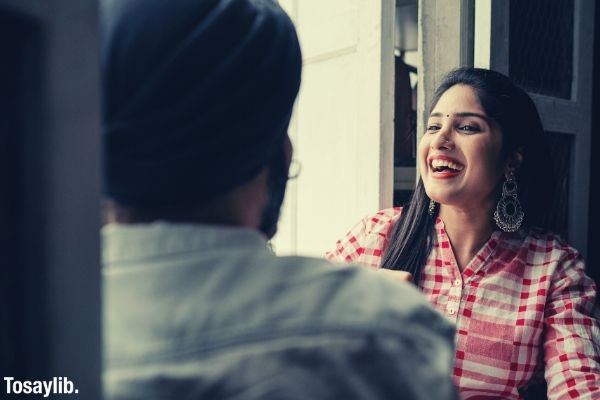 Photo by Ketut Subiyanto under pexels license
12
"Brad, this is going to break your heart, but I don't feel the same way. I am also sorry for having given you the wrong idea.

I hope you don't hate me now because I still would like to have you in my life as a friend.

You're a fantastic friend, and we make a terrific team on those terms already."
This method works well because it doesn't go too deep into the romantic stuff, and it focuses more on saving the friendship by praising it.
13
"Hey Tom. I just wanted to respond to the statement that you made about your affection for me.

I have to admit that it was a huge surprise; I never thought that you viewed me in that lens at all.

I apologize for having given you the wrong impression, and I hope to retain your amazing friendship."
When it is a close friend of yours, this method works effectively because you're being straightforward on all fronts, especially on the friendship side of things.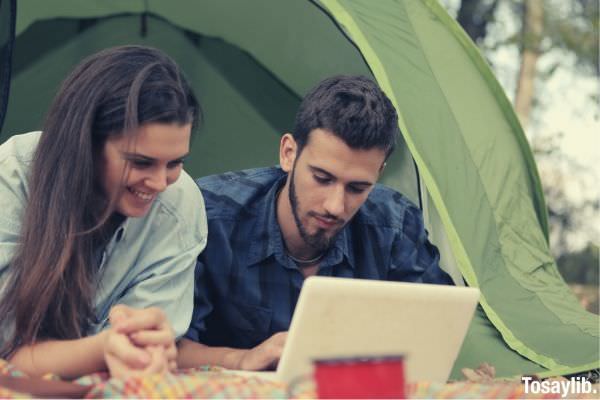 Photo by Andrea Piacquadio under pexels license
14
"Jason, is there any way that we could be friends instead? I am already in a special romantic relationship right now.

Anyway, I need you for your amazing brain, and you need me for female company; this friendship would be more productive for both of us if we kept it the way that it is."
This method allows you to turn down the person while complimenting him on his friendship abilities in the same breath; this can work well if you want to maintain the friendship.
15
"Freddy, it would not be a smart decision for me to get into a romantic relationship right now with anyone. So, I'm going to have to say no.

We have a lot in common, though, and I like hanging out with you; for this reason, I think it would be best if we stayed friends."
This method is effective because it states your case for the friendship to continue. It smartly cuts down the possibility of a romantic relationship without hurting his feelings.
Conclusion

Whether you just received positive notice from a guy or have been receiving attention from a special someone for a while, you should know that there are many ways to respond to that person, and it will depend on how you feel.

For some useful ideas, you can check out the ideas that we've listed above on how to respond when a guy says he likes you. You can repurpose them for your situation and to your liking.