Winning an award is awesome. You can ask any Oscar winner. However, writing and giving the accompanying speech isn't always as easy as receiving the award.
Writing a thank you speech for award doesn't come naturally to everybody. There's a lot to consider, especially if thousands of eyes will be on you. However, that does not mean it's impossible.
We can show you how to prepare the best possible thank you speech for award.
What you should pay attention to before drafting a thank you speech for an award/trophy:
01
The audience:

A speech is given to an audience, so your speech must be appropriate to your audience. You'll want to note what type of audience you will have. Is it formal or informal? Regardless of which type of audience you have, you should prepare accordingly.

A formal audience prefers straightforward speeches with serious leanings. The opposite is true for informal audiences.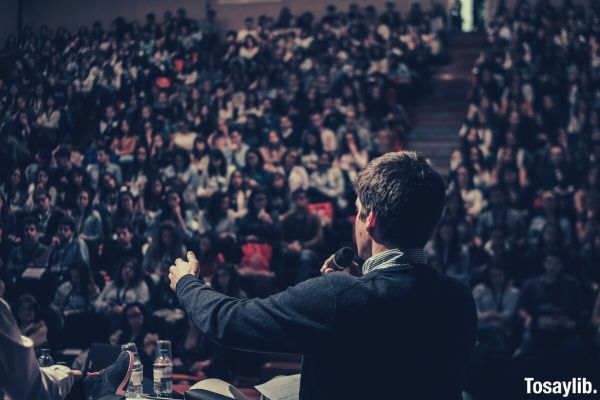 Photo by Miguel Henriques on unsplash
02
The time allotted for the speech:

At many award ceremonies, a small amount of time is given for each speech. You have to prepare a speech that fits in that time given time slot.

To make sure it does fit your allotted time slot, you should rehearse your speech with a timer or clock to make sure it's not too long.
03
The people to mention:

It's not a must to mention people in your speech, but it's always good to do so to express your appreciation.

You will want to identify which person (or people) to mention and why. You should only mention the most relevant individuals in your speech.
04
Language to use:

It's a common mistake to prepare an award speech in a language that the audience does not understand.

Unless you are sure that your native language will be well-received, you should use a language that the audience understands. It's not a must to use English.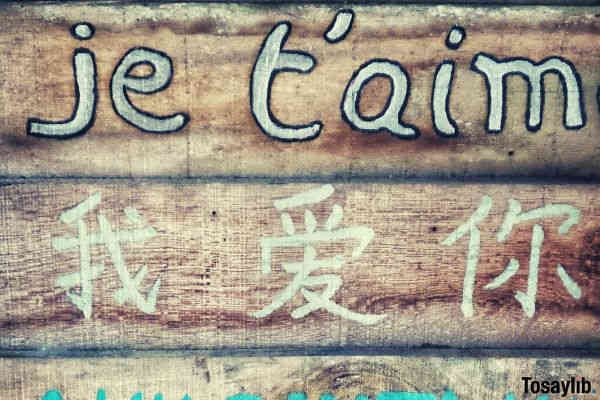 Photo by Hannah Wright on unsplash
05
The rules of the event:

Some award ceremonies have rules about what can be talked about and vice versa.

You don't want to be making right-wing political jokes at a leftist, non-political event. That can mean bad news for you; your speech can get cut short.
06
Will you need jokes?

A speech filled with jokes is a treasure. However, are they always necessary for public speaking? It depends on the event and the audience.

If you find that they are appropriate, you can try to prepare appropriate, sensitive, and easy-to-understand jokes.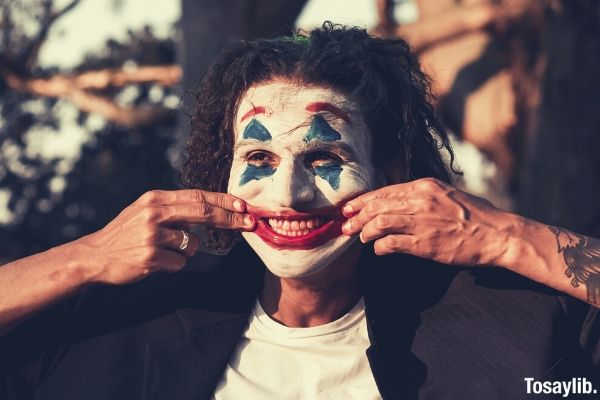 Photo by Jhefferson Santos under pexels license
Thank you speech for award: speeches in a professional setting
01
Best CEO

Thank you very much for this honor. Firstly, I'd like to thank the board of governors that make up the top management of the CEO Institute for this honor. I am deeply moved by this recognition I am receiving from an establishment as formidable as this one.

To my fellow executives at Booker Media, I appreciate your support and your team spirit. I say the same thing to every employee who is signed under Booker Media in our offices in Chicago, New York, and Los Angeles.

I once heard someone I admired say that leadership is a gift from God, but I now believe it is a calling. Thank you for honoring my efforts and my calling with this award.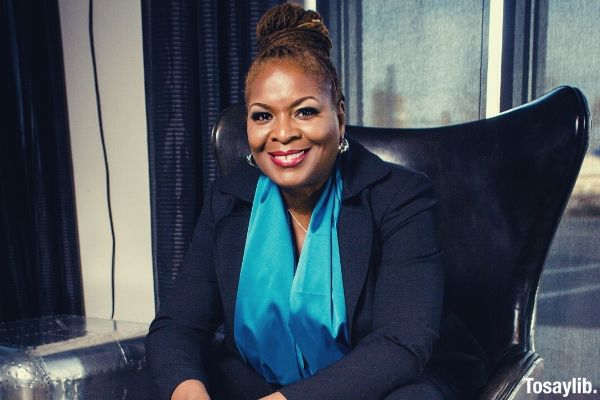 Photo by Pam Sharpe on unsplash
02
Best employee

I don't know about all of you here, but I never once thought I'd win an award for best employee in my entire life, let alone get hired by the kind of high-level company that awards its employees.

Naturally, this is a thrill for me. Thank you very much. I doubt I'd be here without all of the wonderful people who work in my department and on my floor. All of you guys make every day just one big, happy party. Thank you.

For my bosses at Howarth Business LLC, who set me on this path by hiring a scrawny 20-year-old from Penn State University 5 years ago, thank you from the bottom of my heart..

Mr. Hillman, my immediate boss, your support and guidance has always been a guiding light for me. I won't wait for you to try to push me off the microphone again, so thank you.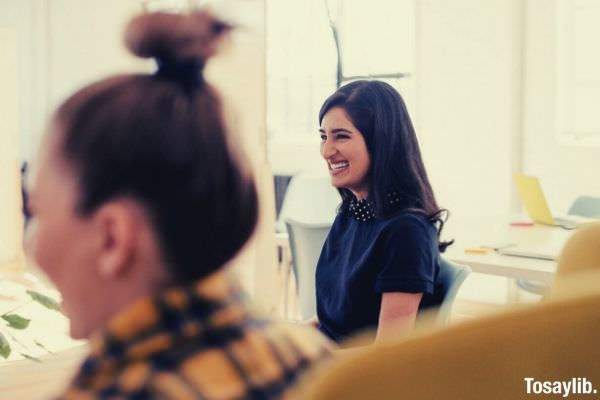 Photo by You X Ventures on unsplash
03
Best team

On behalf of the whole team, thank you for this award. We are particularly honored because we know that every other team in the running put forward its best game.

I'd like to thank Steven Merchant, our team head, Gladys Osborne, our coordinator, Ruth Polgloy, our field operator, and Bertram Offerman, the man who kept us on track the whole time.

Our department and team require a certain amount of dedication, which isn't always easy to find. It's true especially if you have a family like I do and like we all do.

However, we do this every day because we love it. So receiving this award is a great pleasure for us because it's an award for doing what we love. Thank you once again.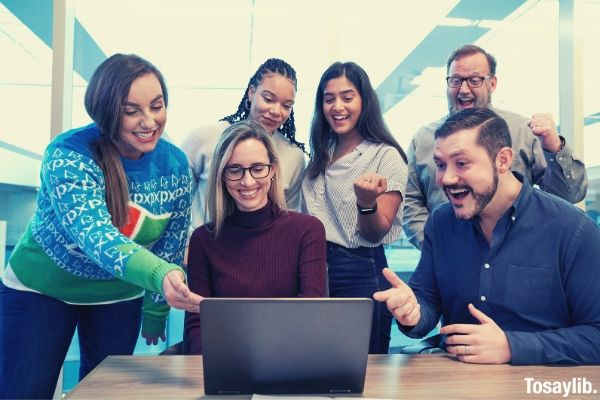 Photo by Windows on unsplash
04
Best product design

This is such a beautiful award; thank you very much! Just to be clear, I wasn't panicking about two minutes ago and wondering if I could win.

On a serious note, though, this means the world to me, as does my job. I am thankful that you are all honoring my efforts tonight.

People like me don't do their jobs in isolation, so I extend my appreciation to every employee on my floor who supported me every single day. I am very honored; thank you very much.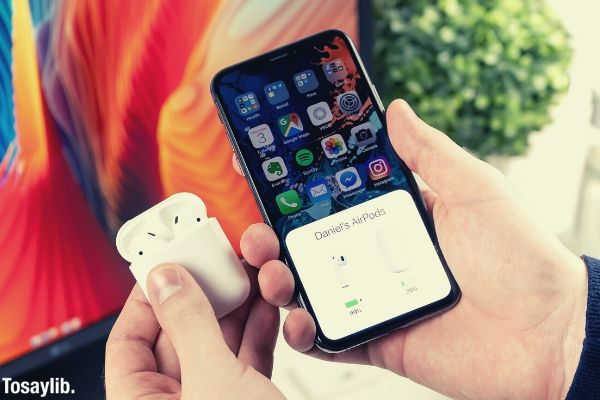 Photo by Daniel Korpai on unsplash
05
Best website

Thank you, a hundred times! I prepared a thank you speech for award. That's how much I hoped I would win.

For Jennie Mai, who worked on the coding with me in a freelance capacity, Arthur Ludwig, who helmed the content on the site, and Sally Burnham, who created some stunning graphics, this award is for all of you.

It's the team I worked with when building this website, and all clichés aside, I couldn't have achieved the final result you all saw without them.

I am passionate about good websites, what they can be, and what they should look like.

I find great pleasure in going the extra mile to try and make each website the best website that I've ever worked on. The fact that you think I deserve this honor is wonderful, and I am grateful for it.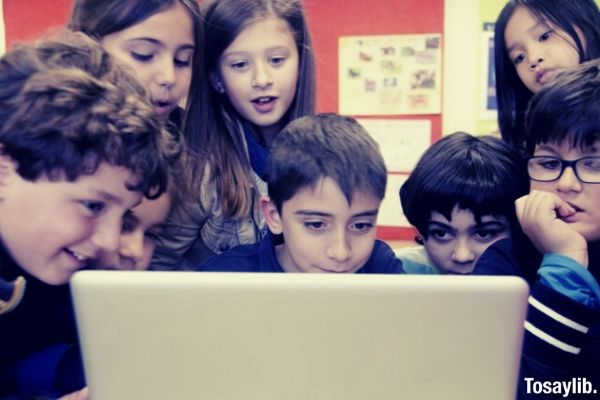 Photo by acworks on photo-ac
06
Best marketing campaign

Wow! This is no longer a sad night for me! Thank you very much to the award board for this particular honor.

When we received our assignment for this particular marketing campaign, my team and I knew that it wouldn't be an easy one.

We also wanted to achieve the very best, and excellence was a major driving force for us. This feels like a beautiful reward. On behalf of everyone I worked with to make our campaign successful, thank you very much.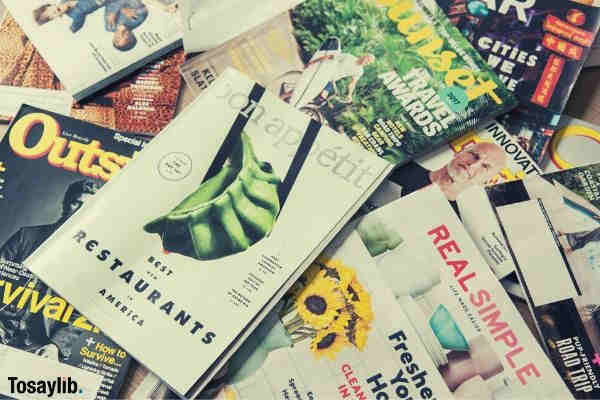 Photo by Britta Jackson
07
Best photographer

Hello everyone. I wish I could capture this moment with my lens so that it could last forever. This is a beautiful, wonderful, and magical moment all at once.

This is magical because I didn't expect this, and it's wonderful because I feel very honored by this award.

Thank you very much, to all of you. I take every photo with the desire of capturing a special moment in life that will never come back.

I believe in the saying, 'a photo says 1000 words all at once.' Thank you for honoring all of the stories I have been fortunate enough to tell using this passion of mine.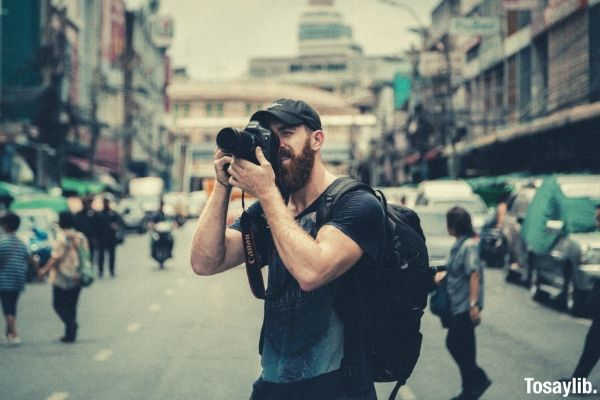 Photo by Jakob Owens on unsplash
Thank you speech for award: speeches in a community setting
08
Outstanding young person

I want to start by saying thank you to the community board for giving me this award.

I feel very lucky to be able to contribute to the community environmental protection program and the athletics championship. This is a great honor.

I also want to thank my mom and dad for supporting me in this endeavor. I would also like to mention and thank Miss Hilly from school who showed me how I could contribute to my community. Thank you very much.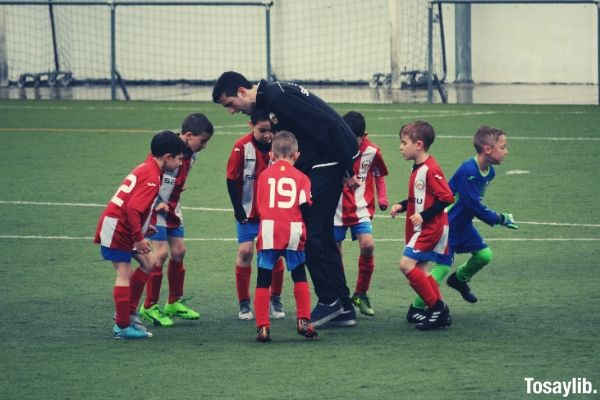 Photo by Adrià Crehuet Cano on unsplash
09
Best student

Thank you very much! My mom is right here with me, so this is for you mom!

My mom always makes sure that she knows what's going on in my school life, and she always puts my schoolwork first. Thank you, mum!

As for my teachers, I couldn't have been luckier to have all of you as my academic guides.

All of you are the best. You are all contributors to the reason I am standing here right now!

I take great pleasure in knowing that I have some of the best classmates in the school, especially Kim Fields and John Hamm who've been helping me along the way. Thank you all very much!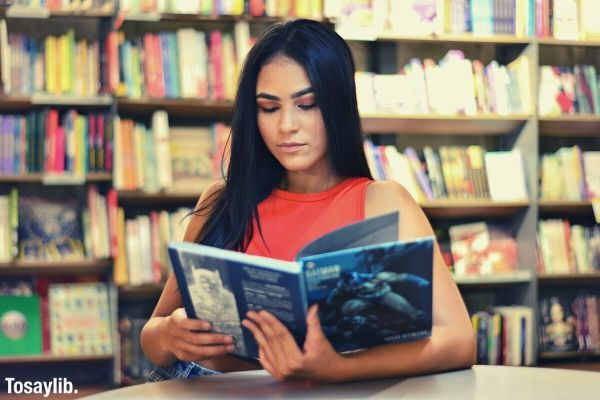 Photo by Filipe Sabino under pexels license
10
Best teacher

Wow. This is a huge honor for me. I can't say much because I don't have a thank you speech for award prepared. However, I am feeling rather overwhelmed at this moment.

I wish to thank my fellow teachers, my students across the 10 classes I teach every day, my department heads, and the school management team for trusting me with the task of teaching and working here.

I feel very empowered by this to carry on doing my best as a teacher. Thank you and God bless you!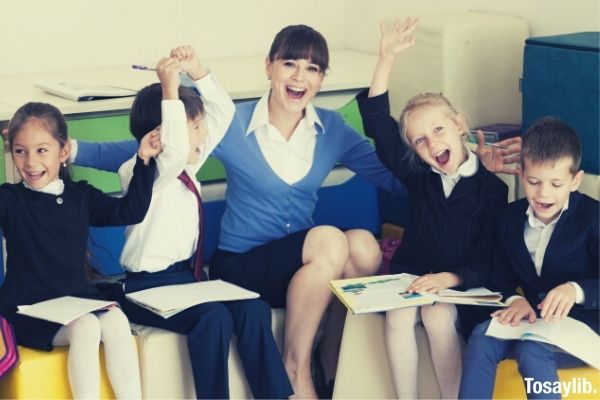 Photo by acworks on photo-ac
11
Outstanding junior athlete

Thank you so much for this trophy. I am going to thank five people because they have helped me win this award today.

Our athletics coach, Mr. Osmond, my teammates on the athletics team, the school principal, Mrs. Dahmer, and my sister Lucy, I thank you for the support and guidance you have all shown me.

As for my dad, this award is for you. My dad pushes me to be better and to work harder every day. He taught me that hard work is all that matters. Thank you, Dad. Thank you, Coach. Thank you to everyone.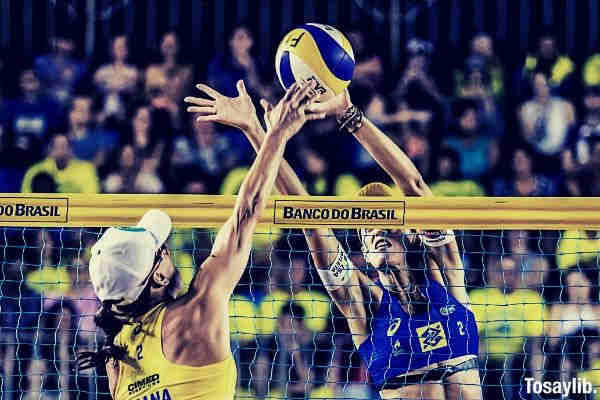 Photo by alexandre saraiva carniato under pexels license
12
Best dancer

Thank you so much! I love dancing, and dancing is my life. I am sure every dancer here dreams of a day like this one, so you can just imagine how happy I am feeling right now.

Let me just say thank you to everyone who has worked hard to help me and get me here. There is a long list of people to thank, so I won't try to thank them all now.

Thank you so much, and I will keep on dancing until I can't anymore.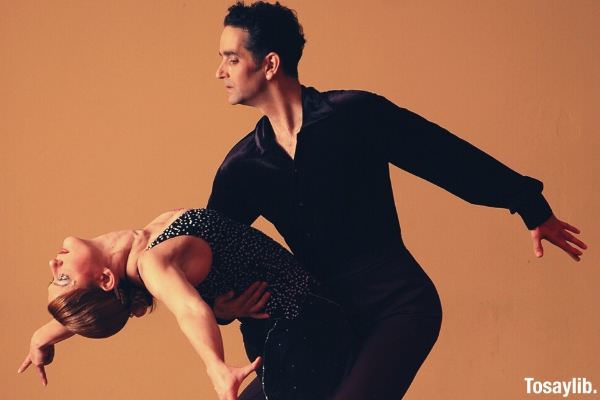 Image from Pixabay under pexels license
Conclusion

There is no perfect thank you speech for award because no one is perfect. This means you shouldn't fret about writing the best thank you speech for award ever because it's not possible.

All you need is a good speech, and we hope the ideas above can help you create an outstanding speech for your next award.