If you're a parent, a sibling, or even a friend to a teen girl, you know how important their birthdays are. They are slowly becoming young women, and the birthday gifts they receive should reflect that.
In this article, we will be listing some of the best birthday gifts you can get for teen girls between the ages of 13 and 19. We will also look at why these birthday gifts for teen girls are perfect, and we'll throw in an idea for a birthday message or two to help you put it all together. Let's go!
Best birthday gifts for teen girls ages 13 to 15

Ages 13 to 15 mark the end of childhood and the start of a female's rise to womanhood. Gone are the days where she plays with dolls. Now, her gifts must be a bit more mature.

Here are 6 of the best birthday gifts for teen girls ages 13 to 15:

01
Selfie stick with light

If the teen girls in your life are into taking selfies with their friends and posting it to Snapchat or Instagram, then a selfie stick with a light is the perfect gift for her.

If you are a bit older and have no clue what this is, just think about when you are trying to take a picture by yourself or with friends, and somehow you just can't get everyone in the frame, or your hand gets tired from snapping too many pics.

With a selfie stick, all you have to do is attach your phone to it, set your phone timer, extend the stick to the desired length, and pose away!

For those times when you just can't get the right lighting or are in a dark area, the selfie stick with a light will give you just the right amount of illumination for the perfect picture. But, remember this isn't about you! This gift is for her! Hopefully, she'll lend it to you.

Now here are two examples of birthday messages you can attach to this awesome gift.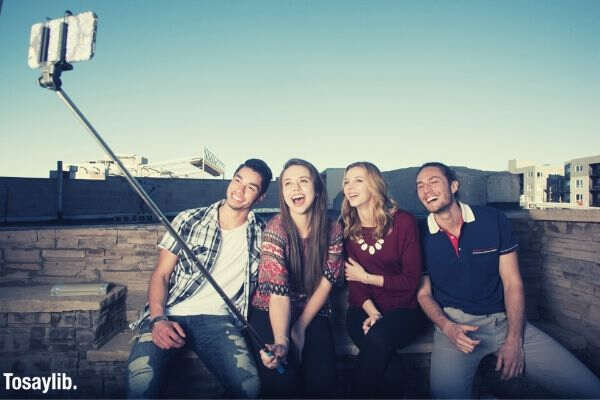 Photo by acworks author on photo-ac
"A picture is worth a thousand words. Write a novel with this. – Love, Mom"
"To my beautiful daughter: I hope this selfie stick will help you take tons of photos when I'm not around. Just be sure to send me some! Happy Birthday."
02
Customized necklace with her name or initials

Anyone can buy a necklace, but one that is customized is unique and will mean a lot more to her.

This necklace can be in the form of a locket with her name and initials, a simple pendant with her first initial, or one that spells out her entire name. It's all up to you and what you think she will like.

This necklace can be gold, silver, rose gold, or even her favorite color. Getting a customized necklace doesn't even have to break the bank, and you can get some pretty good quality ones from online sellers.

Just be sure to read customer reviews and research to make sure your seller is legit.

This necklace is a great idea since there will only be one like it, and it was made just for her. This idea is great for this age range, and it can be a kind of keepsake as she gets older. She will remember you every time she wears it.

When giving her the gift, you can add either of these messages to her gift bag, box, or card.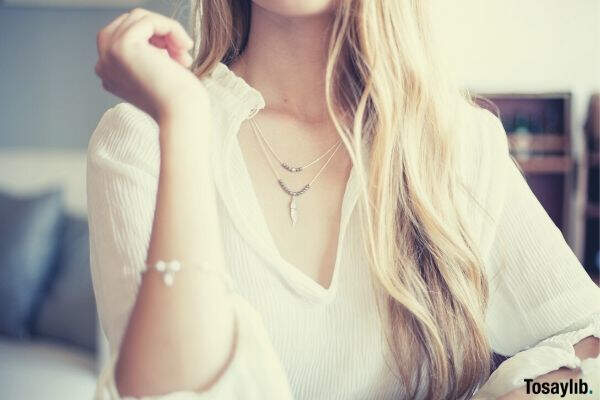 Photo by Gardie Design & Social Media Marketing on unsplash
"Happy birthday, princess! May you be reminded of how Mommy and Daddy love you when you wear it."
"To my beautiful sister, you are one of a kind, just like this necklace. Happy birthday!"
03
Acne products

Having acne makes everyone feel self-conscious, especially at such a tender age when they are at the start of maturity.

Acne products can include toners, cleansers, moisturizers, serums, scrubs, and collections of everything together. You can even include one of those fancy electric face wash brushes that beauty gurus swear by.

This pampering type of gift is perfect to help her keep her skin smooth and flawless. Trust us, in 40 years, when everyone else is full of wrinkles, she will thank you for giving her a head start with skincare.

Here are some great messages to go along with this gift:
"Every princess deserves to be pampered. Happy birthday, my beautiful daughter!"
"To a girl that is already beautiful on the inside, this will help you blossom gracefully on the outside."
04
Cute backpack

Teenage girls love cute stuff to flaunt around, and getting her a cute little backpack is a great idea. You should get one that can go with many outfits or one in her favorite color. You can get one that is customized with her name or one that she can design herself. The options with this gift are limitless.
"Happy birthday, sis. Here's a cute backpack to keep all your stuff in while you're out there slaying it."
"Every girl needs a go-to bag. Start off with this one. Happy birthday."
05
Room makeover

No girl wants the same boring room she had as a child. No way! She's become a woman, and that means her interests and preferences are going to change. So, that means it's time to give her a room makeover.

If you have some extra bucks to spare, you can go right ahead. But a DIY project is the kind of gift that gives her the freedom to express herself and give you guys some bonding time all while saving you some money!

Now, you don't have to tell her right away, and you can wait till her actual birthday to reveal the surprise in a card or even a text message. You could say something like: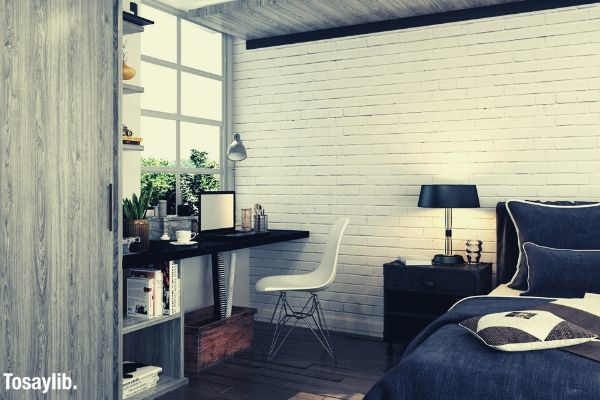 Photo by acworks author on photo-ac
"Happy birthday, sugar! Out with the old, in with this new, and I'm not just talking about your age. That's right! ROOM MAKEOVER! Come downstairs, and let's talk about it."
"I know how much you want to have a room makeover, so your father and I have decided to grant your wish on your birthday! Happy birthday, pumpkin!"
06
DIY Craft Kit

For those handy, do-it-yourself teen girls, the best thing you can do is nurture her creative side by giving her a DIY craft kit.

With so many to choose from, you will have to do a bit of searching to find the right one to suit her interests, whether it is making beaded necklaces, bedazzling any and everything, or creating something from trash.

The kit can include glue, tape, rulers, string, beads, gems, glitter, and anything else she needs to do her crafts.

When giving her this gift, you can say something along the lines of:
"Happy birthday to the world's best craftswoman. Keep being creative!"
"I can't wait to see what you will make next. I hope this helps!"
Best birthday gifts for teen girls ages 16 to 17

At this age, your teen girls are almost all grown up, and that means the gifts need to get more mature, as well. Here are 8 of the best birthday gifts for teen girls ages 16 to 17

07
Bath set

At this age, teen girls are more focused on themselves and their appearance. Gifting them with a bath set lets them pamper themselves at home and keep themselves feeling nice and fresh.

Bath sets can be picked up at any major supermarket or pharmacy, and you can even buy them online.

You can find individual items and gift wrap them yourself—like a sweet-smelling shampoo, conditioner, some body wash, a body scrub, perhaps a bath bomb, and some bubble bath. You can even include a robe, a loofah, and a head wrap.

When gifting this, you can say: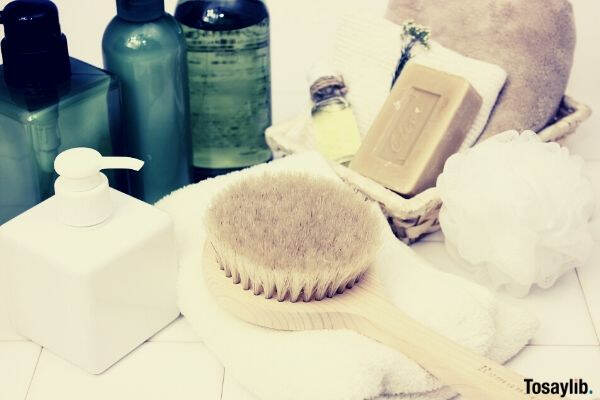 Photo by acworks author on photo-ac
"Happy birthday, doll. Have fun smelling like a flower!"
"When someone asks what's that scent you're wearing, tell them it's your sister's love. Happy birthday!"
08
Bracelet

A bracelet is one of the simplest and easiest to come by birthday gifts for teen girls ages 16 to 17.

You can find one almost anywhere in any price range. You can find bracelets made of different materials, and you can even customize them with charms or engrave her name. Whatever you think is best.

She will always have a use for a stylish bracelet, and she can wear it anywhere at any time. Most importantly, when she is asked about it, she will remember you.

When gifting her the bracelet, you can say:
"Happy birthday from your big bro! I hope you like this bracelet."
"When I saw this bracelet, I just knew it was made for you! Have a great birthday, sis."
09
Hair essentials travel kit

At this age, appearance is everything, and that includes having the perfect hair. Getting her hair essentials and a hair travel kit will helper her keep her hair on point no matter where she is.

You can buy a ready-made hair travel kit, or you can buy a cute little bag to assemble the kit on your own. Be sure to add essentials such as hair ties, bobby pins, a mini comb and brush, a little hairspray, a teeny gel, and maybe some leave-in conditioner.

You can even go as far as adding a mini flat/curling iron, or one of those foldable blow dryers if there is enough space.

She will love this gift and will be able to carry it around with her every day. She can also add and remove products from the kit as she likes and further customize it to her liking.

Some sample birthday messages that go perfectly with this gift are: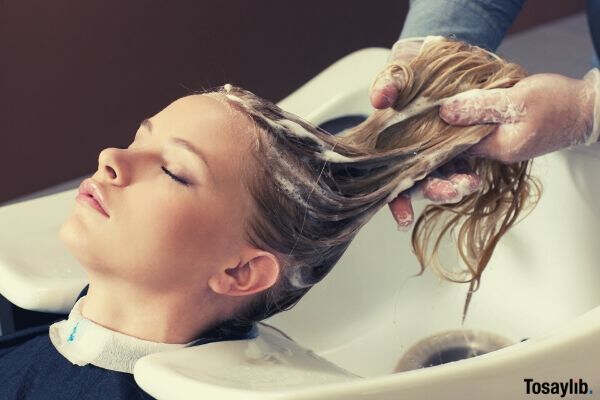 Photo by acworks author on photo-ac
"Every princess needs her crown, and in your case, her hair. Take care of it! Love, Gina"
"You're already so gorgeous, but this will keep you looking your best always. Enjoy, Luv."
10
New phone

One of the best birthday gifts for teen girls who are 16 to 17 is a new phone, especially in this day and age where new phones come out every single month. Now, this doesn't mean you have to spend hundreds of dollars on the new iPhone.

There are so many phones on the market to choose from, and many affordable payment plans where you don't even have to pay the full amount right away.

This new phone will allow her to keep up to date with what's happening with her friends, and of course, in contact with you. As a parent, safety is also important, so you can keep track of what she's up to as well.

Get a phone in her favorite color, perhaps a custom case, and even cute phone accessories. She'll love it!

And, if you have no clue what to include in her birthday message you can say:
"I'm only one phone call away. Love, Dad"
"Happy birthday, princess. Have fun with your new phone. I'll be sure to call and annoy you every minute!"
11
Spa Date

Who doesn't like to get pampered? A spa date with your 16 or 17-year-old teen girl is the perfect birthday gift!

Take her to get a manicure and pedicure, or even for a nice body massage or hair wash. You can even take her to a high-end spa where they combine all three with other activities like body scrub, facial, hair removal, and you can even use a sauna or hot tub.

This gift is perfect for a girl who is feeling down, and it can also help you to relieve some of your own stress as well. It's also the perfect time to bond or catch up with each other's lives, or reflect on the past and look toward the future.

Since this isn't a gift you can put in a gift bag or wrap in paper, you can always get her a card to send her birthday wishes.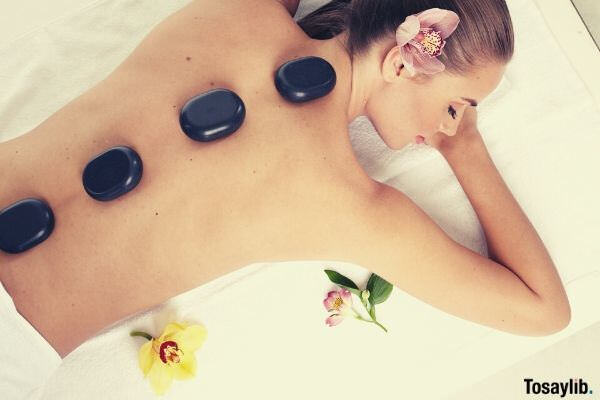 Photo by acworks author on photo-ac
"Today is your special day, so you deserve to be pampered like the queen you are! Happy birthday."
"Happy cake day to my beautiful best friend. Even though there'll be no cake, I think you'll enjoy a mud bath even more!"
12
Amazon Gift card

You can gift her an Amazon gift card (or a gift card to her favorite store) so that she can get whatever she wants, as long as it's in that price range.

Some say this is better than giving her actual money since it limits her to actually spend the money on a gift, and not squander it.

When giving her the gift card, you can say:
"I couldn't think of the perfect gift, so I'm going to let you choose. Spend it wisely!"
"What's the point of gift cards if you can't do anything with them? Here's one that is actually valuable. Happy birthday!"
13
New clothes

Gifting a teen girl with a brand new outfit is one of the best birthday gifts for teen girls that you can ever think of. When you do this, she can't claim she has nothing to wear for a while!

The new clothes can be formal wear, casual wear, or even for very special occasions. You can shop her favorite brands, or allow her to choose for herself. Whatever's easier, depending on how picky she is.

Here's an idea of what to say when you give her the new outfits:
"Happy birthday, little sis. Now you can stop stealing my stuff!"
"To my fashionista daughter: Happy birthday!"
14
Car

Learning to drive is an important skill that every teenager should learn. This makes them better drivers in the future.

Gifting a car forces her to learn to drive and also to be responsible. Having a car is a huge deal, and both you and your teen girl should be ready for it, especially financially. If you are in that boat, here are some great messages you can send to wish her a happy birthday.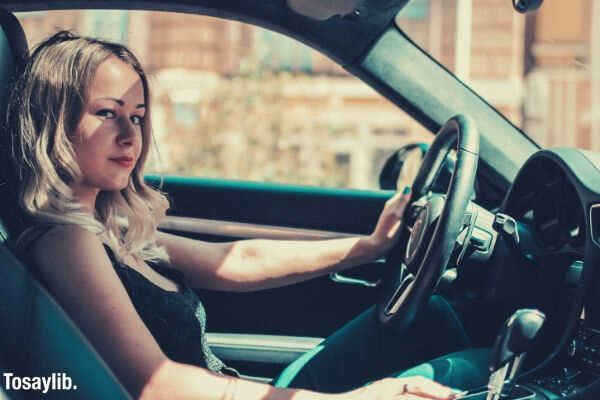 Photo by Eugene Chystiakov on unsplash
"I'm giving you the keys to this car so you can go wherever you want to go. Just remember always to come back home. Love, Mom."
"Happy birthday, from Dad. Enjoy your sweet ride!"
Best birthday gifts for teen girls ages 18 to 19

At ages 18 to 19, teen girls are just a few steps away from adulthood, so you know the kind of gifts you've always given her will have to change. If you have no clue how to transition, fret not. Here are the best birthday gifts for teen girls ages 18 to 19.

15
Shoulder bag

Shoulder bags will forever be in style and can go with any outfit. You can get her a cloth shoulder bag, a leather shoulder bag, or even a tote bag. Whatever her style is, go for it.

It can be trendy, chic, casual, practical, or even funny. There are many reasonably priced bags on the market, but if you can afford it, you can even get her a designer bag that will last a long time.

To wish her a happy birthday, you can add either of these messages on the tag.
"I thought I should accessorize the shoulder I always lean on. Happy birthday, best friend!"
"Happy birthday, darling. I know you've had your eye on this Chanel bag, and I couldn't let your birthday pass without letting you have it. Enjoy."
16
Vanity Makeup set

This is around the time where she will start being interested in and experimenting with makeup, if she hasn't already.

That means the perfect gift for her is a vanity or a makeup set. This can include a mirror with a light, or some foundation, concealer, mascara, a new blush palette, or a brush set.

With this kind of gift, she can look her best always, and have fun while doing it.

Here are some sample birthday texts to go along with it.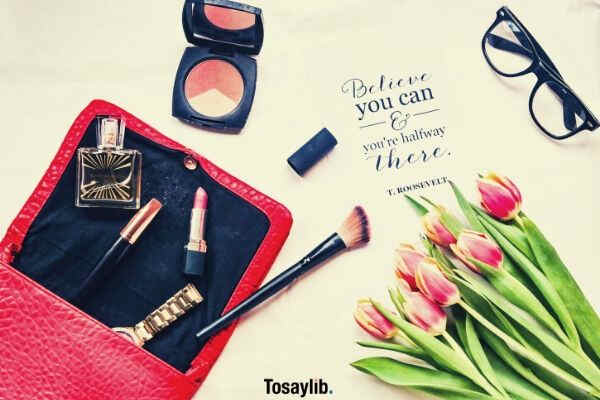 Photo by Alexandra Ciucanu on unsplash
"Life imitates art, art imitates life. Whatever you want to believe. All I know is you are a masterpiece! Happy birthday!"
"Happy birthday, princess! Stay beautiful!"
17
Smart Watch

Sure they have laptops, tablets, and smartphones, but a smartwatch can really come in handy, especially when she has to do something hands-free. Plus, they're really cute.

This gift is great for a teen girl who is super into the latest technology or who just loves the idea of it. Whatever the case may be, a smartwatch definitely falls under the best birthday gifts for teen girls.

Some examples of what to say when gifting it are:
"A smartwatch for a smart girl. Happy birthday!"
"Happy birthday, little sister! Now you can finally be a spy kid."
18
Jewelry

Girls love all kinds of jewelry, and you can make her day by getting her a jewelry set. This can be rings, necklaces, anklets, chokers, or a combination of them all. If they are her style, she'll love it.

You can never really go wrong with jewelry. You can even get jewelry made with her birthstone to make it even more special.
"Happy birthday!"
"Even with all this jewelry, your beautiful smile is the first thing that catches everyone's eyes. Happy birthday, doll."
19
Shoes

There's an old saying that says a woman can never have too many pairs of shoes, and they are completely right. Just think about all the women you know, they probably have mountains of shoes, each of which they love dearly.

When gifting your teenage daughter, friend, or sister a pair of shoes for her birthday, you can say:
"No one can ever walk a mile in your shoes, but I hope these will hold up for all your journeys and adventures. Love, Lizzy."
"Happy birthday, sister! I hope you dance the night away in these heels!"
20
Money

Some people say that gifting money is a bad idea since there isn't much thought to it, but the reality is that teen girls are hard to please, so it's probably better if you give them the option of choosing their own gift.

Whatever she chooses to do with the money is up to her, and about what makes her happy, whether it is starting a bank account or even spending it all on food. The amount you choose to give her is completely up to you, but many parents agree on the $50-$100 price range.

To gift money, you can include these words in the card: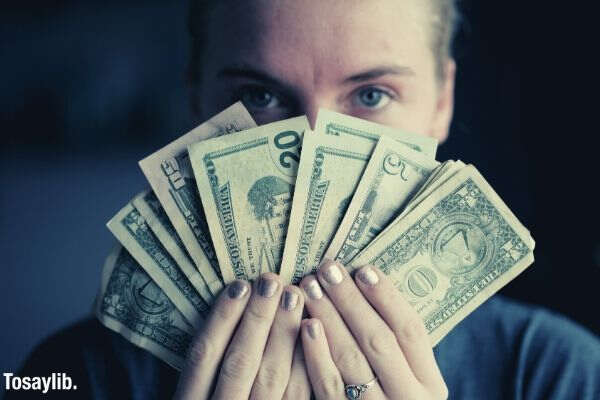 Photo by Sharon McCutcheon on unsplash
"Happy birthday, Anna. Don't spend it all in one place!"
"I know how picky you are, so what better gift is there than letting you choose your own? Spoil yourself!"
21
Perfume

You can never go wrong with gifting perfume, as long as it smells good. With so many to scents to choose from, chances are you can find the perfect one for her.

You could even ask her what scents she likes to make it easier on yourself or snoop around in her room to see if there's a brand she favors.

You can choose to get her a single perfume or a set that usually comes along with lotion and a body spray.

Here are two sample birthday messages that are a perfect match for perfume.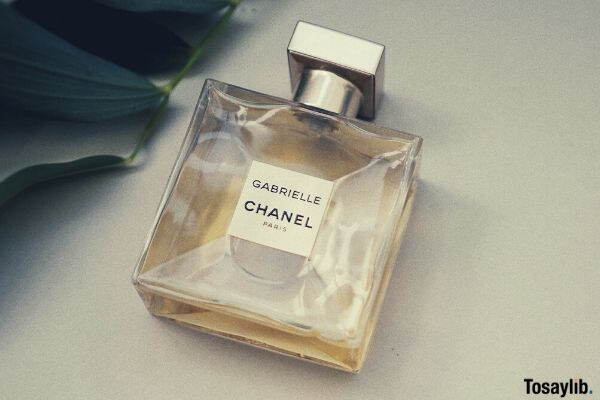 Photo by Olena Sergienko on unsplash
"To the birthday girl: May you colognize these boy's hearts!"
"For your birthday, I decided to invest in some perfume. It just made scents! Happy birthday! Love, Dad."
Lastly

When you select a birthday gift for teen girls from this list, just make sure it is suitable for the birthday girl, and that it actually agrees with her tastes. You should also include a nice birthday message so she knows it is coming from the heart.