Your wedding is a day all about you, but it's important to remember all the support and encouragement your loved ones have given you. Don't forget to show your thanks and appreciation to all of your guests with a special gift on your big day.
Your wedding gifts for guests should be something special, and something that they will use. At the same time, you'll want to remain cost-conscious.
By now, you're probably scratching your head and wondering what the perfect favor could be. Fret not. We're here to help. In this article, we will take a look at 14 unique wedding gifts for guests that are sure to wow everyone that attends your ceremony.
Wedding gifts for guests that can be used as décor

Décor makes an excellent wedding gift for guests. The right gift can serve as a reminder of that special day, and a cherished element in guests' homes for years to come.

Now, you might be thinking, how can I get a cheap wedding gift for guests that can be used as décor? We've got the answer.

01
Tea towels

Now, don't confuse a tea towel with a regular kitchen towel that is used to wipe up everyday spills and messes. Tea towels are purely decorative and will last much longer than ordinary kitchen towels.

To make this gift special, embroider your name or your wedding date on the towel, for example, 'Love always, the Robinsons 14.12.09' or include an inspiring quote and the date. For example, 'You always gain by giving love 30.08.19.'

Avoid printing on the towel, the printed text is likely to peel over time.

When choosing tea towels as wedding gifts for guests, don't forget to attach a little note that spells out your appreciation.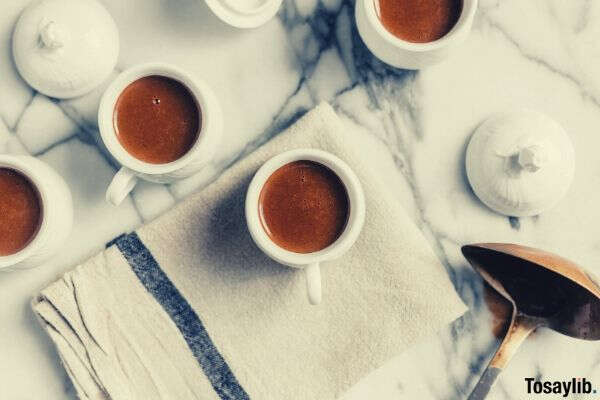 Photo by Erol Ahmed on unsplash
"When you gather around the table for tea time, remember how much we appreciate your love and support on the happiest day of our lives."
"May your kitchen be seasoned with love. Thanks for coming!"
02
Polaroid pictures

Everyone takes wedding pictures, but most of the photos are for the benefit of the bride and groom. But what about your guests?

You can set up a photo booth or place polaroid cameras on each table, allowing guests to take selfies and photos of others.

At the end of the night, collect the pictures. You can sign the back of each photo like an autograph and add a personalized message, or you can have a stamp made with the couple's names and wedding date.

These photos can be used as décor around your guest's home or a valued memento from your big day.

Polaroid's are also low cost, and you can mail or hand-deliver the photographs to your guests after the event with sweet messages like: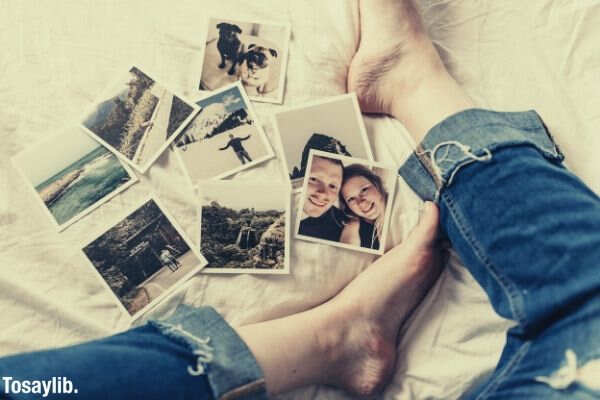 Photo by sarandy westfall on unsplash
"A picture says a thousand words. Thanks for coming!"
"We are so glad you were able to make it, Margret! Never lose focus on the things that are important in life. Friends, family, and love."
03
Mini flower pot and seeds

Flower pots and seeds are a great option for an environmentally friendly wedding gift. Flowers can symbolize blossoming love between you and your spouse and hope growing between you and your loved ones.

These flowers can be placed around your guest's house, on window sills, or in a garden.

The type of seeds you choose for the gift could be the flowers that decorated your wedding venue or even an assortment of hardy flowers that are likely to survive in your climate.

Get the pots customized professionally or simply get some stencils and paint them yourself.

When you give these gifts to your guests, you can add a handwritten or printed note which reads something like: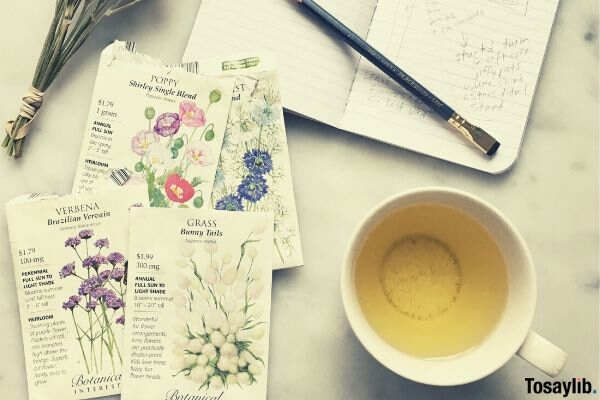 Photo by Elizabeth Pyle on reshot
"Please accept this token of our appreciation for attending our wedding."
"When you water these seeds and watch these flowers blossom, be reminded of the love shared between Eric and Michelle."
04
Handmade candles

Who doesn't love a delicious smelling candle? Handmade candles are a perfect wedding favor and make great decorative pieces.

When choosing handmade candles for your wedding guests, you can choose a scent that both you and your spouse love and customize the candle's label with your name, a sweet message, and your anniversary date.

This note could say something like: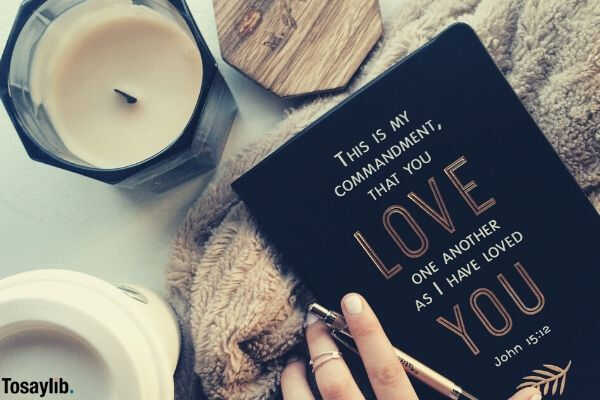 Photo by Veronica Walsh on reshot
"Love is like a candle that warms the heart. May our love help to keep you toasty. Love, Ryan and Cynthia."
"Thank you for lighting up our lives. Now, we will return the favor. Love always, Ted and Paula."
05
Vases

Unfortunately, after most weddings, the flowers that were used in the decor often go to waste. But, before you toss all those blossoms, consider using them as part of your wedding favors.

You can create an interactive gift by arranging a little post-nuptials activity for your guests. You could hold a mini flower arranging class and get your guests involved with the gift in a hands-on way.

Group activities not exactly your thing? Have your florist make floral arrangements after the wedding and deliver them to all your guests as a sign of appreciation that is guaranteed to make their day.

The vases you choose for the gift can fit the color scheme of your wedding, or they could be personalized with the names of you and your spouse and the wedding date.

You could also add a little handwritten note with each gift to show just how grateful you are. Some examples of these notes include: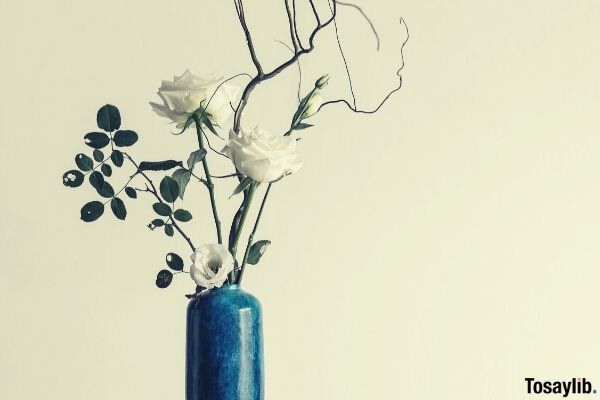 Photo by ORIENTO on unsplash
"Flowers may die and go back to the earth to be reborn, but the love between Sheryl and Carl is eternal. Thanks for coming."
"Love's in bloom. Isn't it beautiful? Love, Zach, and Maggie."
06
Tin Jars

Small tin or china jars make great wedding favors. These trendy design staples can be used around the house to hold small objects like tea bags or cotton balls, or they can be put on a kitchen counter or shelf to serve as décor all on their own.

Customizing these jars is pretty simple, and you can easily do it yourself with a few tools from the craft store. Add a sweet message or the names of you and your spouse along with the date of the wedding.

Decorative jars will last for years, and if your guests use them daily, they will always be reminded of you and the love you share with your spouse.

Adding a little note to each tin jar to let your guests know how much you appreciate them. Here are two examples of notes that work with this gift.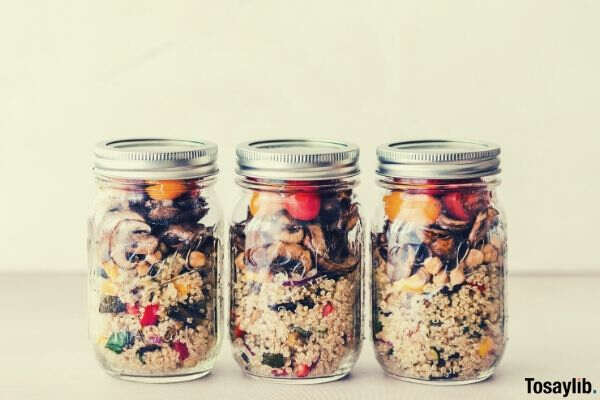 Photo by Ella Olsson on unsplash
"Keep this jar as full as our hearts are of love. Love, Hank, and Tanya."
"Thank you for being a part of our beginning. It's grounds for celebration."
07
Keychains

A Keychain is a simple but often appreciated wedding gift for guests. Even if guests already have a keychain they love, families always have a spare set of keys lying around that could use a nice bauble to keep them organized.

The keychains you use as your favors can be plain and simple with a short inscription or could include a picture of the happy couple.

Keychains come in a variety of different shapes and sizes and can even come in the form of a bottle opener.

Here are two notes you can attach to the keychain.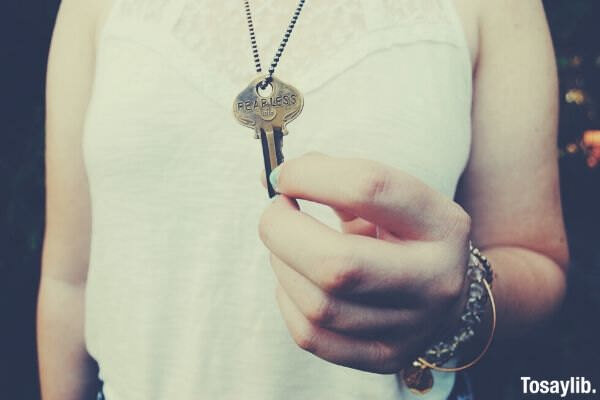 Photo by Daryn Stumbaugh on unsplash
"Life is a journey, just remember to drive safe! All the best, Arnold and Lola."
"Bunches of thanks to you for all your love and support!"
Wedding gifts for guests that love food

A wedding gift for guests does not have to be a decorative piece. Another popular category of wedding favors are gifts that can be consumed. Here are 6 food-and-drink-related gift ideas that will have all the foodies at your wedding ready to swoon.

08
Salt and pepper shakers

Salt and pepper shakers are used in virtually every household. For a family that sits down 2 to 3 times a day to eat around their table, just imagine how many times this gift will be used in a month, a year, or even over a decade.

These simple gifts can make the perfect favors and can be customized to add an additional layer of personalization.

You can adorn the salt and pepper shakers with custom artwork, add an inspiring quote, or immortalize the date of your wedding.

When you're ready to hand them out, attach a note like:
"William is the salt, and Katy is the pepper. Together we will add a little flavor to your life!"
"Thank you for coming to our wedding and shaking your thing on the dancefloor!"
09
Coasters

If you are someone who absolutely hates seeing moisture rings on your table, you really have no choice but to give coasters to your guests as wedding favors.

One of the biggest challenges in finding wedding gifts for guests is taking into consideration the large age differences of those on your list. A custom coaster is a great way to say 'thank you' to guests of all ages.

Customize your coasters by having them made with a funky shape or design, or keep it classic, and add your names and wedding date. Add each guest's name to make the gift feel even more personal.

If you don't know what to write in a note when giving this gift, here are two great examples to inspire your message.
"Eat, drink, and fall in love! From: Richie and Lisa."
"Cheers to love, laughter, and happily ever after. Love, Lee and Stormi."
10
Recipe booklets

Recipe booklets are abbreviated cookbooks that you can use to share your favorite recipes with your guests. You could even include the recipes for the food and drinks that will be served at your wedding.

This is a perfect wedding gift for guests. Booklets like this are inexpensive to produce, and they can be used by people of all ages.

A well-designed recipe booklet can also make cute decorations. You might even want to share a secret family recipe with a few select guests.

Customizing these recipe booklets is simple, and all you'll have to do is print the name of you and your spouse, along with the date of your wedding on a piece of paper and have it laminated.

With this gift, you can add an accompanying note saying: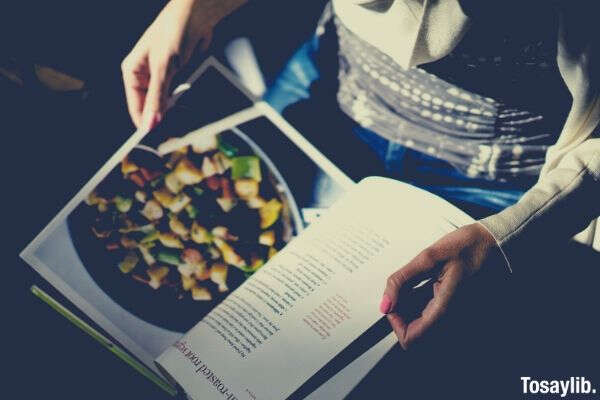 Photo by Dan Gold on unsplash
"The secret ingredient to a happy life is love. Thanks again, Phil and Greta."
"With every meal you make, always remember to add less salt and more love. From: Larry and Nina."
11
Customized shot glasses

If you're a young couple with friends who love to party and have a good time, customized shot glasses are a great way to bring that energy to your big day.

The shot glasses can be both decorative and useful. Either way, your friends will remember who they got the glass from whenever they see it.

You can customize the shot glass by adding a design that represents the wedding theme, or by adding the couple's initials and wedding date. Add a note that says: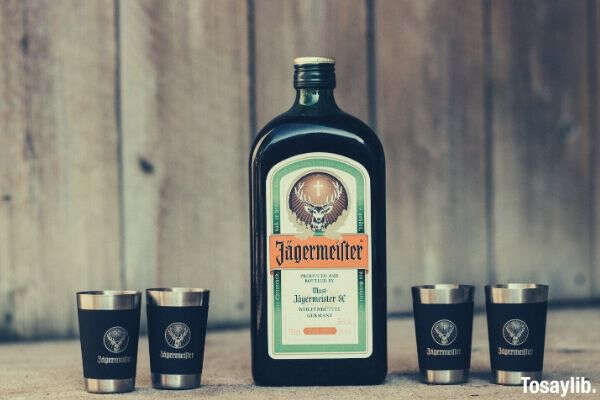 Photo by Andrea Tummons on unsplash
"Take a shot for us tying the knot! Love, Mike and Sammy."
"Join us in being drunk in love. From: Keith and Jenna."
12
Candy bars

Giving out candy bars as a wedding gift for guests is an excellent and budget-friendly option. Everyone loves candy, and your favorite bars are easy to come by.

Wrap any candy bar with a homemade label or have a candy factory produce candies made to your specifications. You can choose the type of chocolate, additional flavors, nuts, or other add-ins.

A well-designed candy bar can even double as wedding décor!

Here are some cute messages you can add for your guests with a sweet tooth.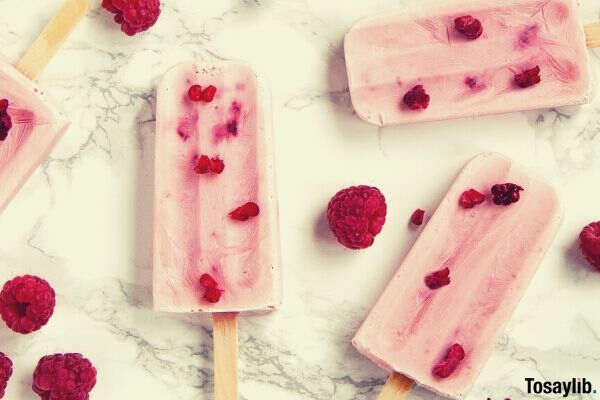 Photo by Daniel Hjalmarsson on unsplash
"Love is sweet, and so are you for coming. Thank you!"
"A sweet end to a new beginning! We appreciate having you here."
13
Mini wine bottles

The adults at your wedding will never say no to free wine! Giving mini wine bottles to your guests is a cute gesture packed with symbolism.

As time passes and wine ages, the quality and flavor improve. That not only symbolizes the love between you and your spouse but the relationship you share with your guests.

Custom mini wine bottles can be produced by any winery and will give your wedding a classy edge.

When gifting them to your guests, your notes can read: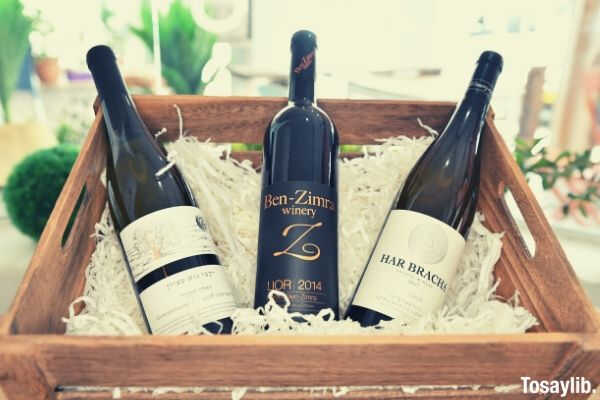 Photo by itay verchik on unsplash
"Time to pop the bubbly, she found herself a hubby! Sip sip, hooray! (P.s thanks for coming)"
"Thank you for sharing the best day ever with us. Cheers, Joe and Bonnie."
14
Custom coffee mug

A custom coffee mug is a common gift idea, but they are always well received. Unlike many, more frivolous gifts, mugs can be put to good use by everyone.

A custom mug can be made in any shape you desire, and you can design it just the way you like by adding a drawing or a picture, or a date in fancy calligraphy.

And, the best part is, custom mugs work for all age groups—from little kids and hot cocoa to grown folks and their morning coffee.

When you give this wedding gift to your guests, you can say: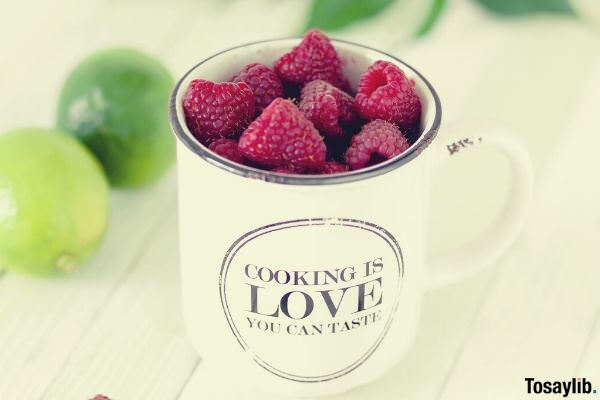 Photo by Alexander Mils on unsplash
"Thank you for believing that we make the perfect blend. Love, Wayne and Christie."
"Love is brewing, have a mug! From: Dave and Stacy."
Lastly

Now that you've got 14 awesome wedding gifts for guests, making a decision will be a snap. And, the best part is, you can use these gifts ideas for any occasion, from birthday parties to bridal showers.