When you have been the direct recipient of a police officer's services, say, when their work has stopped an intruder from invading your home, you might want to express your appreciation.
But, how do you say thank you to a police officer, especially if you're not exactly a savant with words?
In this list, we've compiled 20 unique and appropriate ways to say thank you to a police officer.
How to Say Thank You to a Police Officer: After a Home Invasion
01
To Sgt. Carruthers and your team, thank you for rescuing me from that burglar last night.

It's so comforting to know that there are servicemen like you around to protect us, no matter what time the call comes in. Thank you.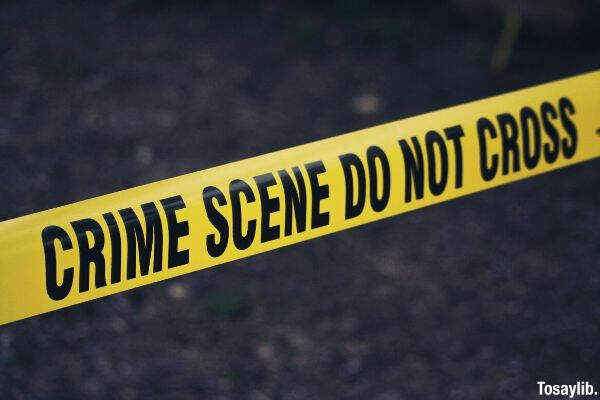 Photo by kat wilcox under pexels license
02
Officer Gilbert, last night was one of the worst of my life, and I am still in shock. Thank God you arrived in time.

My kids and I would never have survived the burglary on our own. I am forever grateful to you and your team for the courageous effort you've shown. 
03
Dear Officer Smith, this is about the burglary last weekend at 850 Lumineers Avenue—my house.

I want to extend my deepest appreciation to you and your team for responding to my call so promptly. I was badly shaken, but thanks to you, I'm able to fall asleep at night feeling safe.
04
Dear Officer James, I can't offer enough in the way of appreciation regarding your efforts to catch the burglar at my house last Tuesday.

I'd like you to know that I am forever grateful to you and your men for protecting my family in my absence.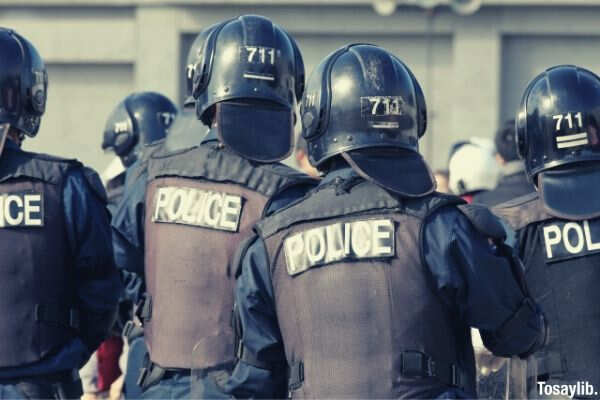 Photo by nobodyfly on photo-ac
05
I might or might not have mentioned this last night, but I am so very thankful, Officer Jones, for your all that you did last night.

You saved my life and caught the person responsible. I was losing hope, but I'll never forget the moment you arrived. So, thank you a thousand times.
How to Say Thank You to a Police Officer: After Recovering Something Lost
06
Dear Officer Jones, someone seems to have dropped my missing dog leash right at my front doorstep last night.

I found it this morning in perfect condition. Thank you for helping with my search.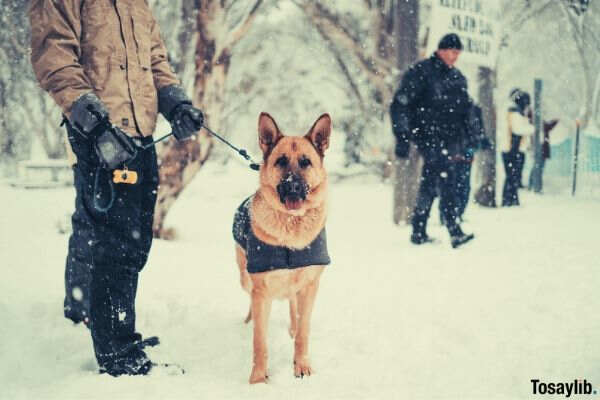 Photo by Fezbot2000 on unsplash
07
To Sheriff Raoul, this is to say thank you for the extra effort you and your force put into finding our missing car.

I understand you're not a huge fan of compliments on your service-work, but still, I must thank you. 
08
When I lost my service dog during the storm last Tuesday, I felt so confused, lost, and careless.

But you, officer Bonneville, made sure to find her and bring her back. For that, I am very grateful.
09
Dear Sir, I didn't catch your name, but thank you for your efforts in finding my missing cell phone, and for catching the thief that stole it from me.

You've helped me tremendously, and I am grateful.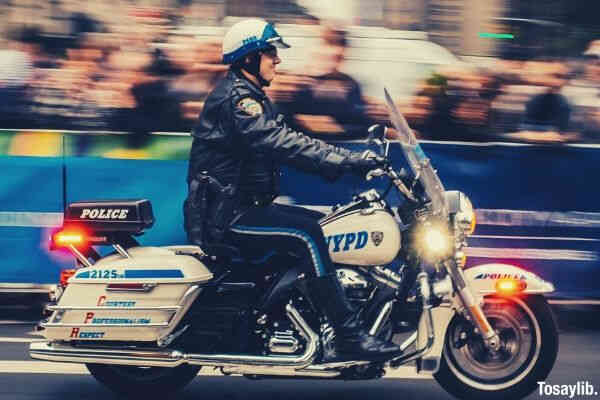 Photo by Zac Ong on unsplash
10
I didn't think my dog's missing collar was anything the police would bother with, but you took on the challenge brought it back to me.

Thank you so much, officer Marks.
11
Officer Groucho, when the search for my missing car extended into the 2nd week, I lost hope. But, you said there was still a possibility of finding it, and today, you did just that.

Thank you for the hope you gave me and for making the search a priority.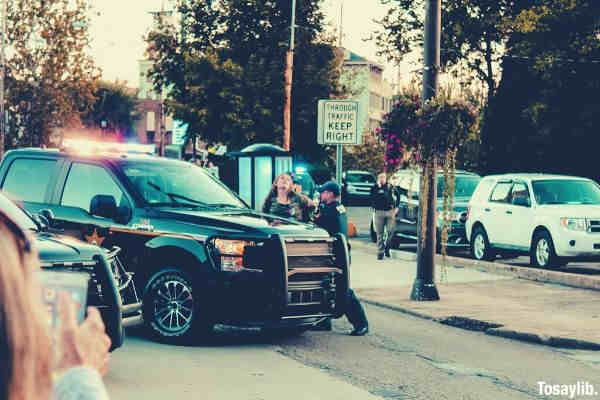 Photo by Rosemary Ketchum under pexels license
12
I know I thanked you in person, officer Jones, but I want to thank you again for helping me find those missing documents.

They are so important; I could have gone to jail for losing them. So, thank you, sir.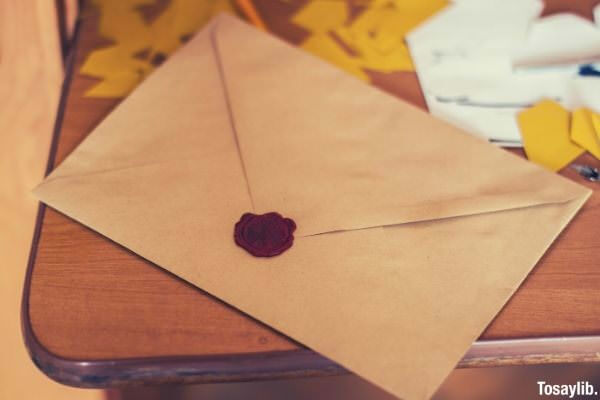 Photo by John-Mark Smith under pexels license
13
There's no perfect way to say thank you to a police officer who makes it their personal duty to find a random person's missing school bag.

So, all I'll say is thank you. I'll never forget your kindness.
How to Say Thank You to a Police Officer: After Saving Your or a Family Member's Life
14
Dear Sergeant Matthews, about last Tuesday's attack on my life, thank you for responding to my call so quickly.

I know it could have gotten ugly, but I believe God sent you to save my life. Thank you.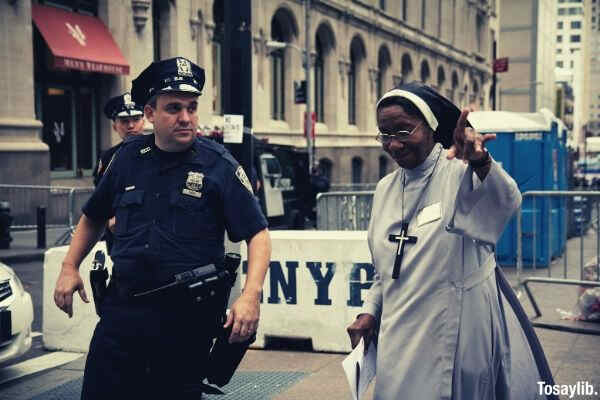 Photo by Felix Koutchinski on unsplash
15
Capt. James Flores, this is Marjorie Lewes from 23 Stratford Ave. I am the woman you and your partner saved from an attacker who had my kids and me at gunpoint last week.

Sir, I'd like to extend my heartfelt appreciation to you. Thank you, and God bless you.
16
Last night, while a masked man held my car hostage for hours and threatened to kill me, I thought it was over for me. Then you arrived, Captain Greer, with your men and saved my life.

I can't think of anything other to say than thank you, sir.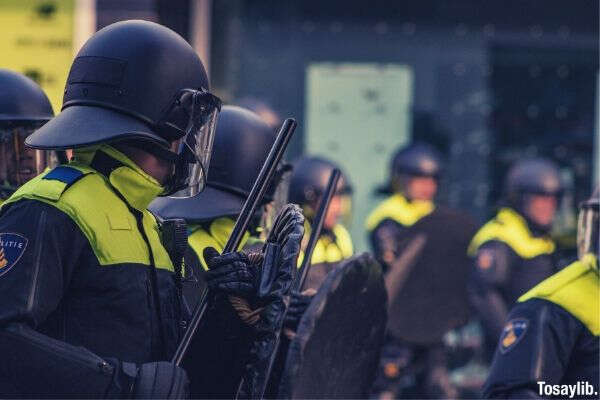 Photo by Ben Koorengevel on unsplash
17
Last Tuesday, an armed man broke into our house and nearly hacked us to death. You, Sgt. Crispin Glover, answered our frantic calls and responded immediately.

I fear to imagine what would have happened if you hadn't, and for that, I am grateful. Thank you for saving my family's life.
18
I have to confess that I haven't always trusted every member of the Cook County police force.

But recently, when I was nearly shot by an intruder, you, Sgt. Elizabeth Jones, were the first to arrive when I needed help the most. And, you saved my life. For that, thank you very much.
19
For the efforts your police force put into tracing and finding my kidnapped baby girl, I am forever grateful.

I have never felt so lost and confused and helpless in my life as I did last week. Thank God you were there to take control throughout the ransom and return process.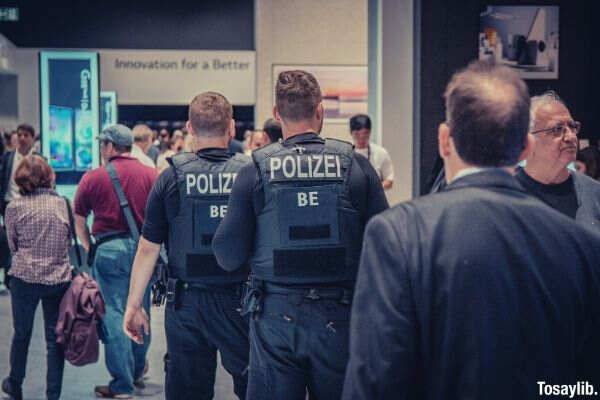 Photo by Leon Seibert on unsplash
20
Dear officer Lewis, 2nd precinct, I have received news of your heroic efforts that saved my son from drowning last week.

I want to extend my appreciation to you, man to man, father to father, for your sacrifice and your selflessness. God bless you.
21
To Capt. Homer of the Illiad Police Force, this is a note of heartfelt appreciation.

Because of your selfless efforts last night, you saved my family from a band of attackers that were about to end us. If I could give you a medal oh honor, I would. 
Conclusion 

It might seem like a police officer's duty is to protect everyone around them. But, when a police officer saves your life or your property, they deserve individual appreciation.

We can think of a thousand ways of saying thank you to a police officer, but we hope the 20+ above can inspire you.