If you think 'Daddy' only means 'father' in 2020s, boy do we have news for you: it doesn't.
If a girl is not talking about her actual father, What it means when a girl calls you daddy? It all boils down to context, and the good news is when she calls you daddy, it's always in a good way.
Look at it this way: Would you call someone you don't think of in a special way "Mommy" or "Daddy"?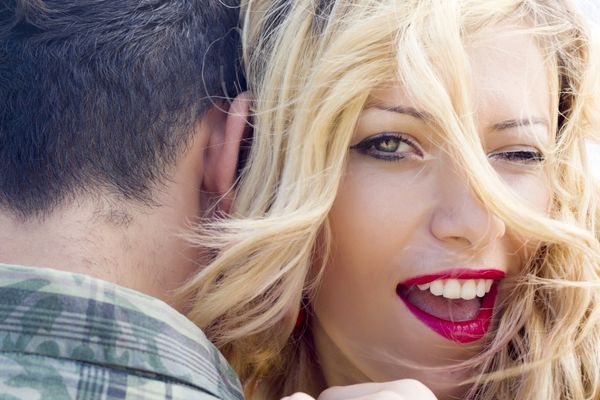 Photo by Mr.Exen on shutterstock
When your partner or crush says it, congrats! There's your declaration that she likes you.
When she calls you daddy in a dominant/submissive type relationship, it says she belongs to you and is dedicated to pleasing you.
These are just a few of the scenarios that earn you that title and help you get a better idea of what it means. Let's explore some more examples of what it means when a girl calls you daddy and work out some ideas of how to respond to her:
So, what does it actually mean when a girl calls you daddy?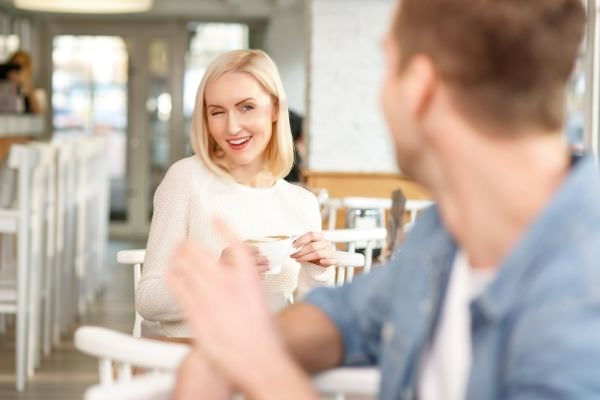 Photo by Dmytro Zinkevych on shutterstock

Like we said, there can be a few different reasons she calls you daddy. Understanding why helps you figure out how to respond.

Here's a little history for you: Back in the 70s, gay leather subculture leaped out of the closet as part of the visibility movement at the time. From this, we got terms like "leather daddy", with the "leather" part being dropped a few years later, to "daddy" being a term of endearment.

At the same time, in the heterosexual community, popular music featured variations of "Who's your daddy" with clear sexual connotations. Other words like "papi", "zaddy", "poppa" and "DILF (dad I'd like to f**k)" have come to bear the same general meaning.

What it means when a girl calls you daddy but she's not your partner? Well, it's not all about sex.

In some parts of the world, daddy refers to the dominant figure in a group or the boss man. This is the leader who others look to for guidance, reassurance or instruction.

What it means when a girl calls you daddy isn't always obvious, so your final option can be being straight-up. Just ask her, or else you'll be stuck never knowing, which isn't going to work out well in the long run.

Warning: She can just be saying it to say it, so you don't want to get your hopes up too much if her reasons aren't clear. For her, it can be just another of those Internet things people say without any meaning.

When a girl calls you daddy online, she thinks you are hot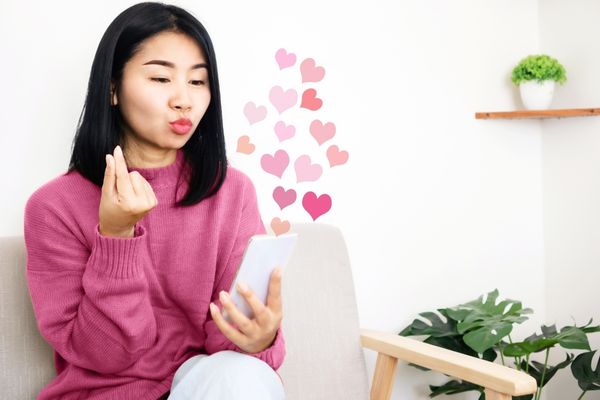 Photo by Doucefleur on shutterstock

We have social media platforms like Instagram and Twitter to thank for making the phrase a compliment. Stans, or super fans, use it to show adoration or attraction, especially to male celebrities and influencers.

It sort of caught on from there, and now everyday people use it to refer to their partners and crushes alike. So if she says you're "Daddy af" (or even Zaddy), it means she likes what you bring to the table, particularly in terms of your looks.

Not everyone's happy about this, which shouldn't surprise you. This Twitter user went viral for her take on its origins in queer BDSM (bondage, discipline or domination, sadism or submission, masochism) and how the Internet basically appropriated a sex phrase for ordinary use.

The whole #daddygate scandal was a moment in Twitter history that got tongues wagging about what's appropriate and what borders on inappropriate. The reality is, the meanings of words evolve over time.

A few centuries ago, the word 'gay' only meant happy, and today we use it as a term for homosexual individuals.

And what about 'catfish'? That's a word that would have time travelers confused because to them, it would refer to a type of fish, but to us, it's a person who pretends to be someone they're not on the internet.

What it means when a girl calls you daddy on multiple posts? It means you should try sliding into her DM and shooting your shot. Good luck.

When a girl calls you daddy during sex, she wants an RPG (role playing game)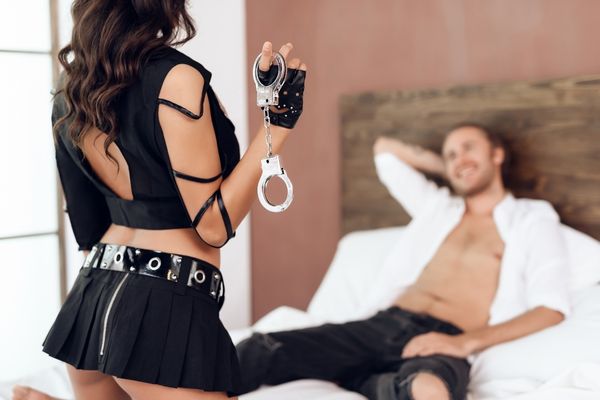 Photo by VGstockstudio on shutterstock

If you don't know what "daddy" means during sex, you can get turned off pretty easily, and we don't blame you. We can already picture the image of her father in your head, making things awkward.

Relax, it usually means she's really turned on and likes the way you're taking control in bed. In the heat of the moment, things slip out, and calling you "daddy" is one of them.

The healthiest way to approach this type of thing is to have a conversation. Ideally, this should happen before sex to establish turn-ons and turn-offs, but obviously, it doesn't always work like that.

What it means when a girl calls you daddy during sex out of the blue? It can mean she's more comfortable with you now, and wants to share her true sexual desires.

If you both agree to have a BDSM relationship, it's a sort of roleplay, just like doctor-nurse and teacher-student kinky sex. Just be sure to establish clear boundaries to make this fantasy situation comfortable for everyone involved.

What it means when a girl calls you daddy even though you asked her to stop? It means you need to have another conversation about it to make things clear.

When you take care of all her needs, she loves it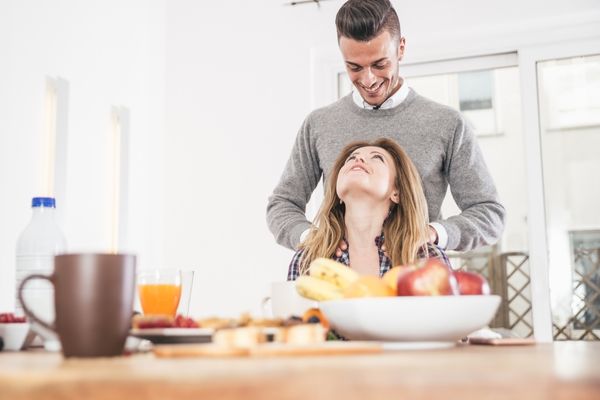 Photo by oneinchpunch on shutterstock

If you pay all her bills, make sure she's sound emotionally and look after her mental health, you're Daddy for holding her down. She never has to worry about anything because her Daddy got it.

Daddy vs Zaddy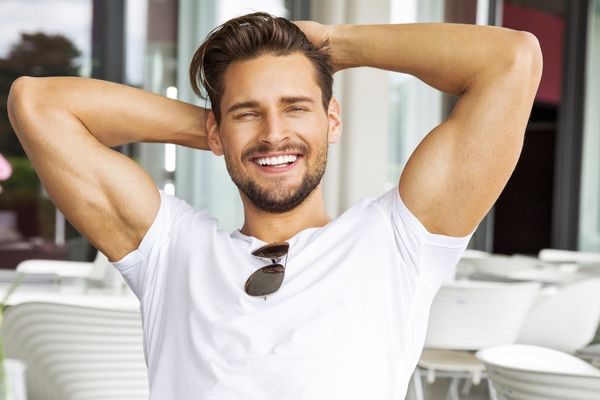 Photo by kiuikson on shutterstock

A lot of people use the words daddy and zaddy interchangeably. They have the same general meaning, but if you want to go into specifics about distinguishing Daddy and Zaddy:

Outside of roleplay, and being a compliment, daddy can be the older man a girl sleeps with from time to time, with no emotional connection, like a sugar daddy.

When you see zaddy, you'll know he's zaddy." It means he's a man who has you so overwhelmed. If you are crazy about a man, and can't take your eyes off him, it will make you say "Zamn Zaddy".

Zaddy is an advanced version of daddy that embodies all those traits, but he's also a man who sweeps you off your feet. It's safe to say more people are comfortable with this variation since it's further removed from daddy, i.e. father.

What it means when a girl calls you daddy, but not zaddy? Relax! It can be a matter of preference, and it doesn't mean she doesn't think you're 'that guy'.

But, if she calls other guys online zaddy, then maybe you should be concerned. Now's the time to establish boundaries and talk about appropriate behavior in the relationship.
How to Respond to Being Called "Daddy"

To recap:

What it means when a girl calls you daddy?

6 of the best responses when a girl calls you daddy as a compliment and you like it

You're in, now you just have to let her know you like what you're getting. The best move is to flirt back, but the 'acting dumb move' is always a great plan B.

It depends on how confident you are that she actually likes you. If you aren't sure, ask.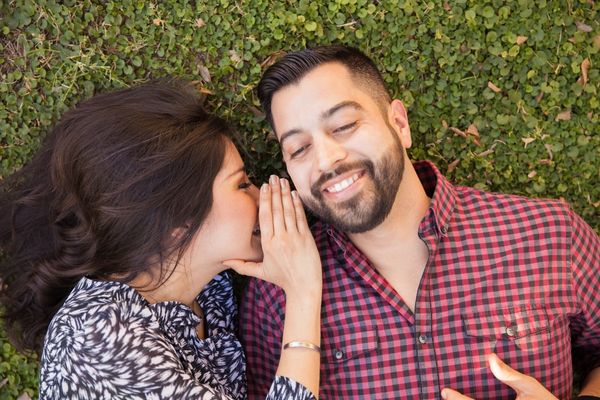 Photo by antoniodiaz on shutterstock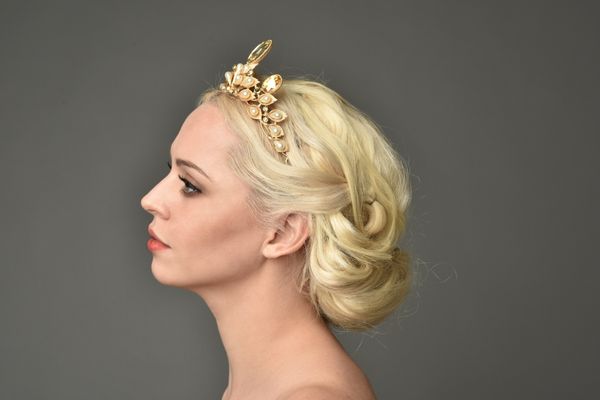 Photo by faestock on shutterstock
10 of the best responses when your girlfriend "daddied" you and you liked it

It sounds like you're getting lucky tonight. You gotta play it cool, so don't fumble your chances of scoring by saying the wrong thing.

Here's what to say when a girl calls you daddy and you LOVE it: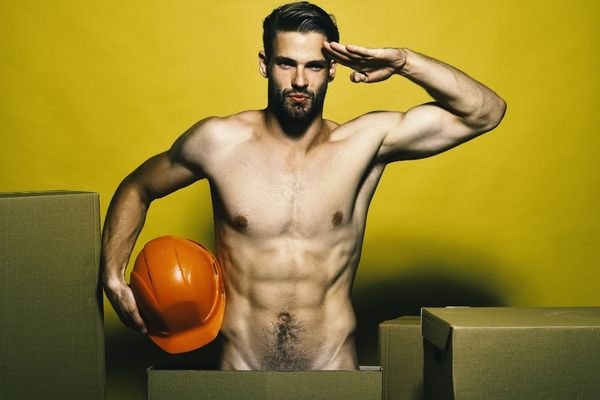 Photo by Just dance on shutterstock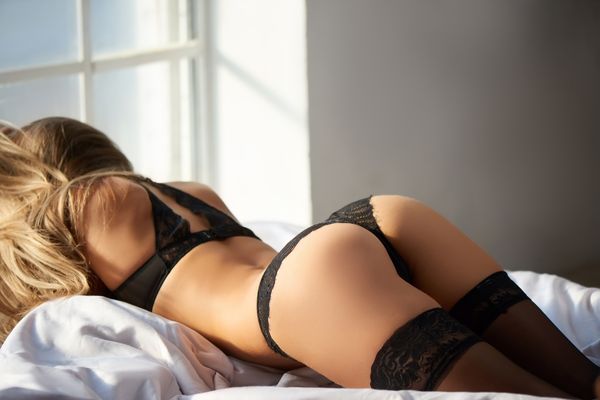 Photo by DenisProduction.com on shutterstock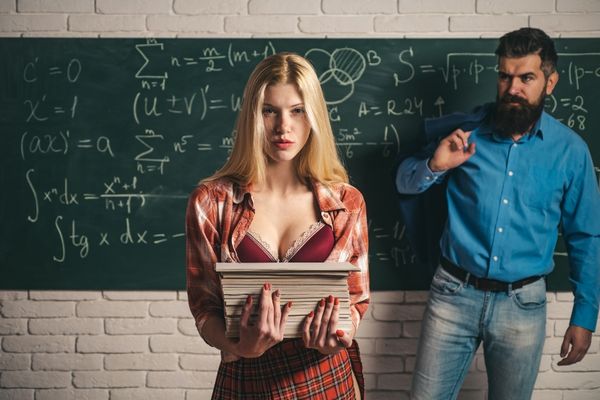 Photo by Volodymyr TVERDOKHLIB on shutterstock
7 of the best responses when a girl calls you daddy, and you don't feel comfortable with it

Not everyone is comfortable with being called daddy, and that's fine. Consent is key, and being vocal about what you like and don't like is the foundation of any good relationship, sexual or not.

If you don't say anything, she'll continue because she thinks it's fine. It may be a bit awkward, but it's the only way.

Just be mindful of your approach to minimize the sting. Here's what to say when a girl calls you daddy: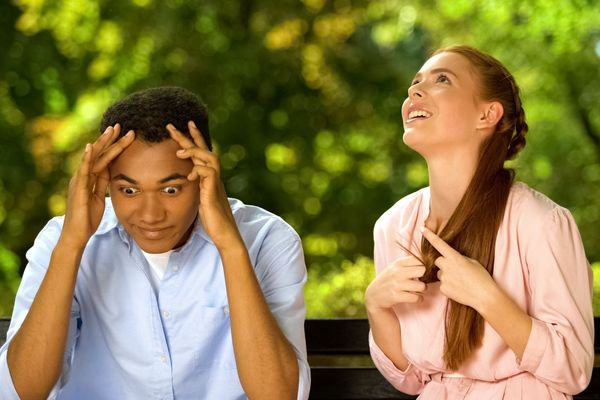 Photo by Motortion Films on shutterstock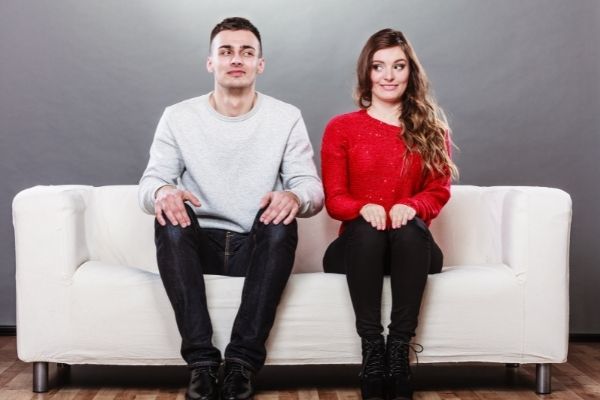 Photo by Voyagerix on shutterstock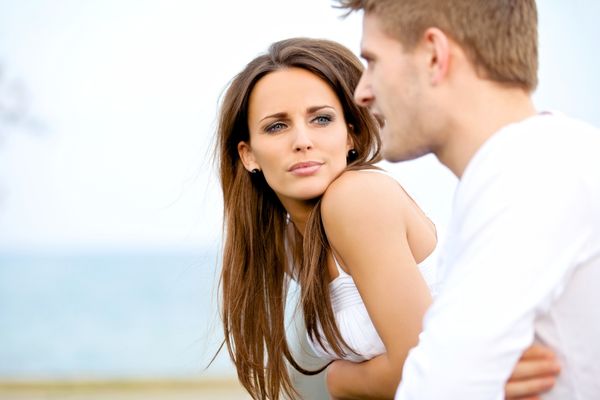 Photo by Jacob Lund on shutterstock
Conclusion

Saying the wrong thing is just as bad as saying nothing. The first step to finding out what it means when she calls you daddy is to assess the context; in other words, what's happening right now?

Is she flirting? Are you the boss?

Is it during sex? Is she just joking around?

When you answer the big question: "What it means when a girl calls you daddy?", you should have no problem avoiding those awkward moments.