Fairy tales are a literary staple of any childhood. The powerful scenes they describe, the emotions they convey, and the obligatory happy ending they provide are very influential on the minds of young children.
But if you think about it, some of the lessons from fairy tales are nowhere near to the realities of everyday life. They cover the whole spectrum of the highs and lows of modern life.
As a result, many funny quotes about fairy tales and the messages they intend to impart travel around on social media, poking fun at the content of the stories themselves or the stereotypes they play into.
From the damsel in distress to the knight on his trusty steed, no character is safe from the minds and wit of those viewing these stories from a real world, adult perspective.
Take inspiration from these funny quotes about fairy tales and rediscover the hidden messages for managing our busy adult lives.
Beauty and the Beast
01
"Apparently true love makes you nicer and less ugly."
02
"The reality is that not every beast who gives you roses can turn up to be your prince charming."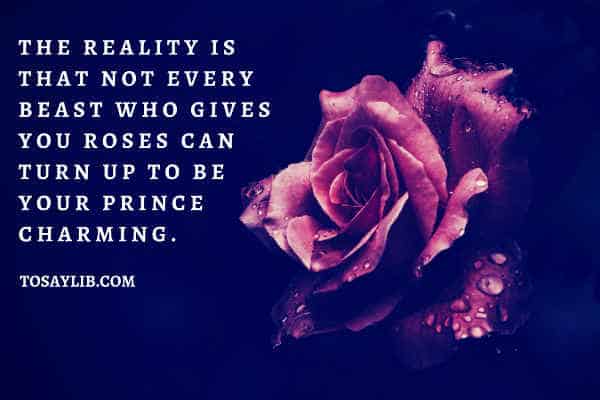 Photo by abhishek gaurav on Unsplash
Cinderella
03
"Playing it coy on the first date will ensure he's wrapped around your finger forever."
04
"Wearing designer shoes is a sure-fire way to get your man because only your feet will fit in them."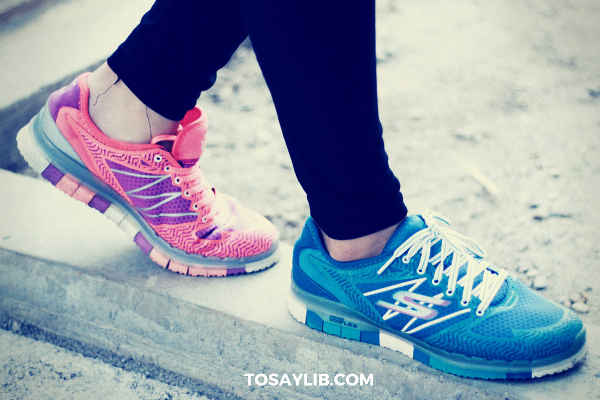 Photo by Raka Rachgo on Unsplash
Frog Prince
05
"Guys, you don't have to be handsome! If you're fast on your feet and have the gift of the gab, you can get a girl to do just about anything for you."
Little Mermaid
06
"Barter is not for young ladies."
07
"Your humanity only lies in your ability to sing"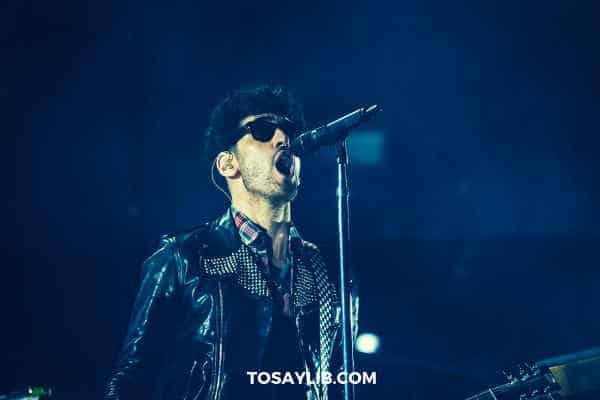 Photo by Austin Neill on Unsplash
The Princess and the Pea
Tangled
09
"Disobeying your boring, overprotective mother might lead to the best time of your life if Rapunzel is to be believed."
10
"As a way of hooking a man, you should start to grow long golden locks and use less hair conditioner."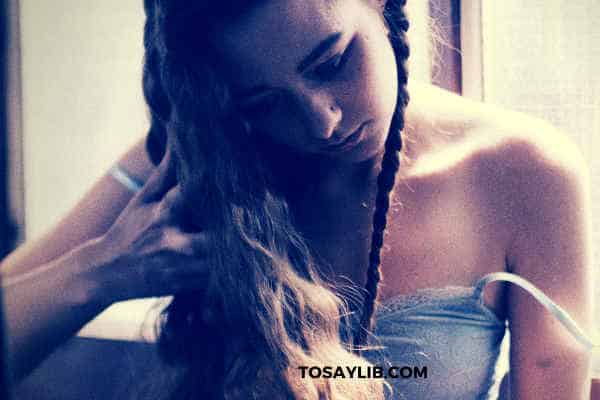 Photo by Katarina Milosevic on Unsplash
Sleeping Beauty
11
"A cute prince kissing you awake is the only reason beauty sleep was invented."
12
"Remember to brush your teeth with mint flavoured toothpaste before sleep."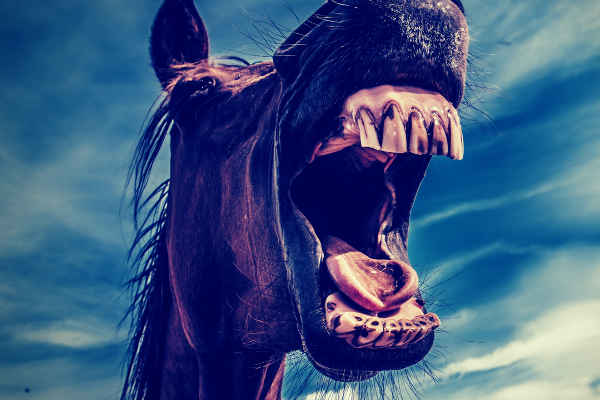 Photo by Mikael Kristenson on Unsplash
Snow White
13
"You shouldn't judge your companions by their appearance, but rather by their height."
14
"Snow white is a proof that there is no free lunch in the world"
Aladdin
15
"The key to life is adding more wishes to your wish list."
16
"Love is blind to class or rank, provided you've got a lamp and a rug."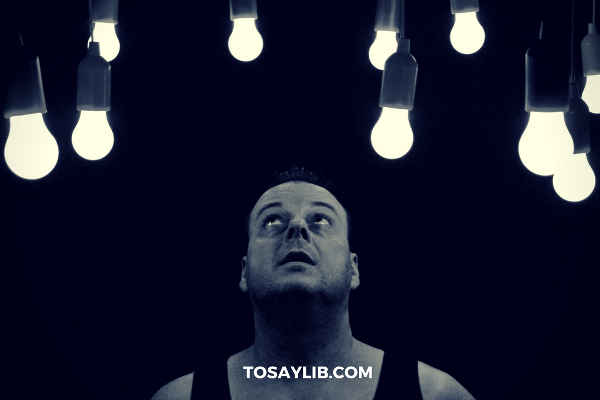 Image from Pexels – under CC0 license
The Emperor and his new clothes
17
"Sometimes less isn't more, it really is less."
18
"Don't go out without asking your children's opinion about your outfit."
Goldilocks and the Three Bears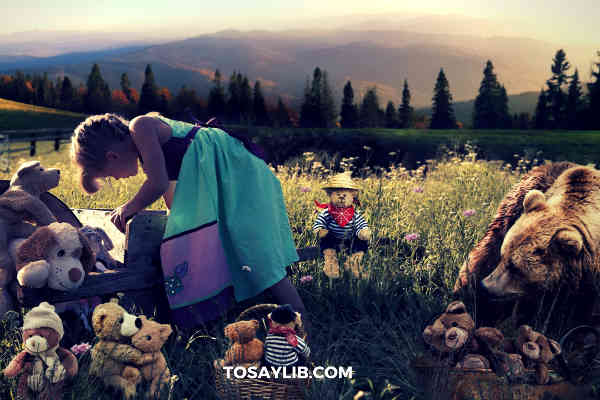 Image from Pexels – under CC0 license
Ugly Duckling
20
"Always look at yourself in the mirror so that you can see your transformation before others do."
Jack and the Beanstalk
Puss in Boots
22
"If you want to get rich, your best bet is to treat your pet very well – inspired from Puss in Boots"
Rumpelstiltskin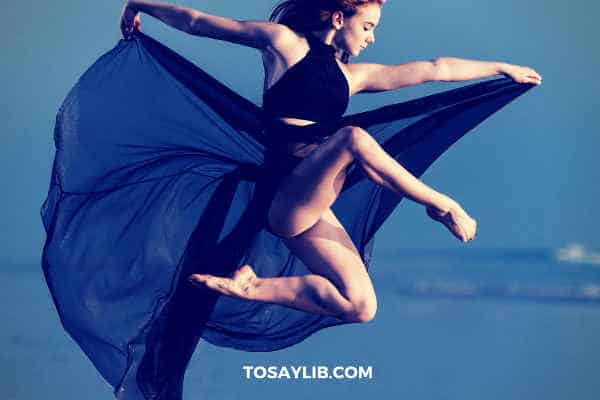 Photo by David Hofmann on Unsplash
Hansel and Gretel
24
"Always carry food (breadcrumbs) when your father wants to take you somewhere – inspired from Hansel and Gretel"
Pinocchio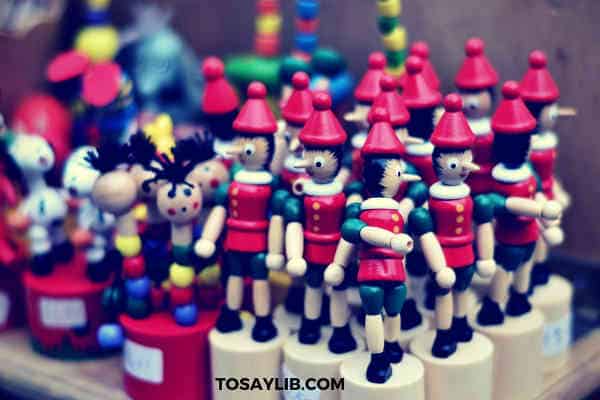 Image from Canva – under one-time use license
25
"Being human isn't easy, sometimes it's easier to be someone else's puppet."
26
"If the size of the other part becomes longer due to lies and stress like Pinocchio's nose, all men will love to be under pressure every day."