One of the many ways to make your graduation stand out and make your parents proud, all at once, is by giving a speech that honors them. Not all speeches can work here; nonetheless, the best graduation thank you speech to parents is not as hard to create as you might think.
If you need a little inspiration to get your creative juices flowing, these ideas for graduation thank you speech to parents should be able to work for you.
01 Graduation Thank You Speech to Parents: For High School Graduates with Single Parents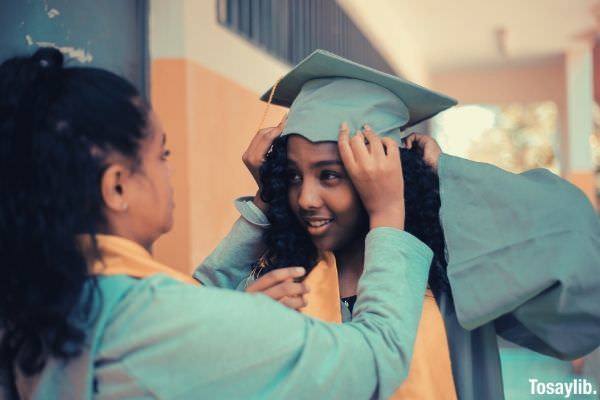 Photo by Progressive Insurance on unsplash

Good evening to you all. This is a wonderful day for me, and I feel very proud to be here with each and every one of you. Thank you for honoring this simple party, and I hope you have a great time.

I first wrote out a speech to thank my parents about three weeks ago, but I kept on rewriting it. It wasn't because the script was too long or boring; it's that I kept remembering all of the good things that my dad has done for me during my high school years.

Every time I got to the end of a complete speech, some new memory would come up, such as when he had to cancel two major work meetings to take care of me or when he changed jobs so that I could continue studying with my friends in this town.

Those are just some of the smaller things.

I decided to make this speech entirely about my Dad because he is all I have, and he has made me the happiest, luckiest high-school graduate today.

I've had to make so many choices during my years in high school, and my Dad never once failed to pitch in or offer his advice.

Thank you very much, Dad, for making my high school years not only bearable but awesome too!

02 Graduation Thank You Speech to Parents: For High School Graduates with Both Parents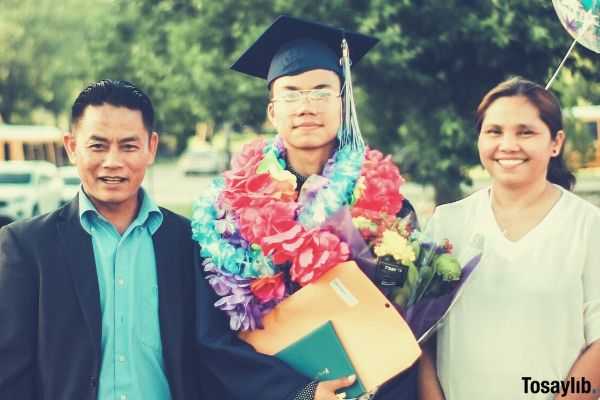 Photo by Vantha Thang under pexels license

Good evening and thank you for coming to my party.

There are two people in my life that I intend to make my entire speech about – it's my awesome parents.

Mom and Dad, I didn't originally see much use in a graduation party, but then, I realized it would be a perfect opportunity to express my love and appreciation for you both. I wanted to talk about everything you've done for me, all the way from middle school to beyond.

I am truly grateful for everything you've both done for me: all of those school lunches, all of the cold nights that you braved to come to my games, and all of that help you both gave me with my school work.

To say that all of my years of high school were improved because of your support is an understatement. All throughout high school, you two have been the force that pushed me toward studying for the SATs and other important school tests; you did this when other forces were pointing me elsewhere.

Mom, Dad, I know that I don't say thank you as much as I should, and I often refuse hugs when you want to give me one; however, I hope you know that I will always love you both with all of my heart. Thank you.

03 For College Graduates with Single Parents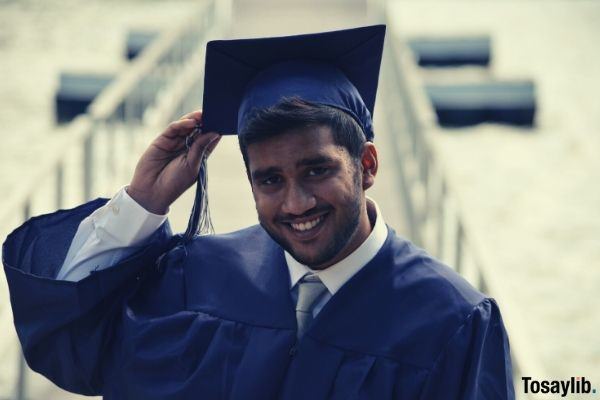 Photo by Muhammad Rizwan on unsplash

On my first day of college at UC Davis about four years ago, I decided that it wasn't realistic to spend so much money on college, especially when we didn't have enough of it. I nearly went to the Dean to quit.

I didn't want to be that guy who would spend 10+ years paying back my student loans after graduating from college. I knew that my mom would understand because we always listen to each other's points of view.

However, when I told her the whole story, she listened for a while and told me to go back to school. She told me that everything would be okay. We couldn't determine the future, she said, whether I'd suffer with student loans or be lucky enough to pay them back quickly.

She made me understand the importance of getting a college education. When I heard my name called out today by the Dean to say that I earned a bachelor's degree, I turned around to see that she was there, as she always is.

It dawned on me that she pushed me to find gold, even when I didn't see that it was there. I consider myself very lucky to have you as a mother, Mom.

Thank you for everything you've done for me for the last four years. I couldn't have done any of it without you.

04 Graduation Thank You Speech to Parents: For College Graduates with Both Parents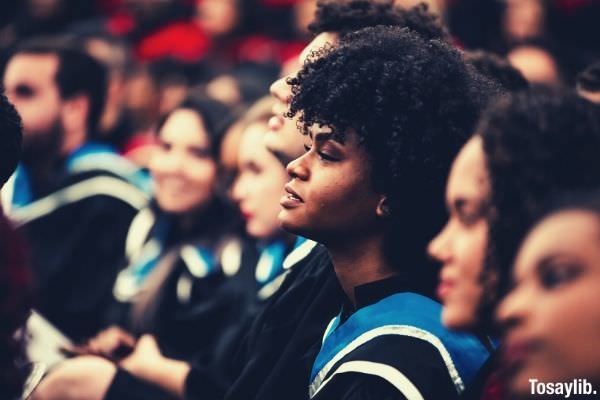 Photo by Lia Castro under pexels license

Thank you for coming and good evening.

As I celebrate this achievement, the biggest reward to me is having both of my parents with me today, who are both alive, healthy, and of sound mind. Unfortunately, not all of my classmates can say the same.

I have always wanted to make my parents proud, starting from high school. When I got into Princeton, they were both very happy for me.

I knew that I would have to work even harder to make them proud once I entered high school. The fact that they are both accomplished people in their own right was and still is a major driving force.

So, Mom and Dad, thank you for everything. Thank you for the sacrifices that you've had to make in order to get me through school; thank you for all of the sacrifices that you've both made for me and for all of the love you've given me throughout my life.

Most of all, thank you for being two wonderful people. All of my friends who've had the luck of meeting you say that you're both the coolest cats that they've ever met, and they are right.

I hope this bachelor's degree makes you proud of me, and I hope it makes you as happy as I am. I am also thrilled to announce that I have been offered a prestigious internship at Merrill Lynch, and I start next week!

05 Graduation Thank You Speech to Parents: For College Graduates Whose Parents Are No Longer Alive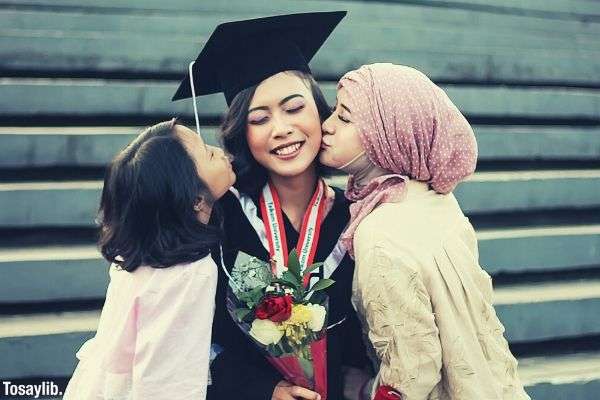 Photo by Helmi Lutvyandi under pexels license

This is a great day for me, and I would be lying if I said that I wasn't super excited right now. To my mom and dad, in heaven or wherever they are, I have only two words: thank you.

Thank you for all of the love and protection that you give me every day through your spirits. You may no longer be here, but I get through every day feeling as though the presence of both of you is with me.

The memory of you both has kept me going, especially throughout college; at some point, it was the only driving force I had left. Thank you for giving me strength.

I am lucky that I have two wonderful people that love me and care for me just as you both would have done. Mr. and Mrs. Crawley have been very good to me for all of these years.

They inspired me to go to college when I didn't want to. They've always listened to me and laughed with me; they've forgiven me for my mistakes. Even today, they are here with me.

Things haven't always been easy, but they didn't discard things when life became difficult or complicated. In fact, if this is an indication of anything, it is that success is possible even under the most difficult and unusual circumstances.

So, I want to thank you for everything, Mom and Dad. Now that I have a college degree, I'll continue making you proud.

Conclusion

It goes without saying that not all types of speeches work well for graduation parties.

A good graduation speech should mention the parents, and it should be smartly worded.

If you are currently writing a graduation speech or just seeking inspiration for one, you can use our ideas above for graduation thank you speech to parents.