Celebration
25 Sweet Notes to Say, "Congrats on Your Engagement"
News of an engagement is always good news, and one ought to respond accordingly. Whether it's through text message or in person, a classic "congrats on engagement" message always works.
If it's someone really close to you, you will need to do better than "congrats on the engagement."
We can give you a few twists on how to say "congrats on engagement" below.
How to say "congrats on engagement" when it's your best friend/good friends
01
Congratulations Ellen! I just got the news about your engagement. I always thought you and Jonny were a perfect couple, so this is just wonderful news for me.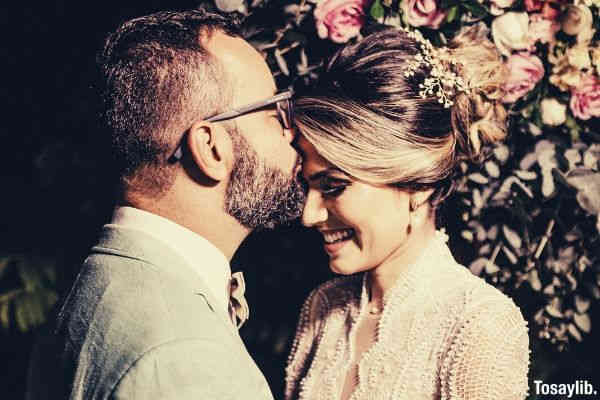 Photo by Jonathan Borba under pexels license
02
Geraldine, you're a very lucky gal! First off, congrats on the engagement. You are officially the last girl standing in our little bachelor reality show. Just to be clear babe, I am really proud of you.

I am also thankful that this happened to you and Al because I don't know two people that love each other more than you guys do. You two deserve this.
03
Hey Patrick, I heard she said "yes" Man, that's terrific! I am so happy for you right now, knowing how much you've wanted this for all these years. We all think Lisa is a 10/10 by the way, so you're one lucky guy!
04
Marie, congrats darling! I am so thrilled by the news of your engagement to Darwin. It couldn't happen at a better time. He is a charmer, and you are one lucky girl.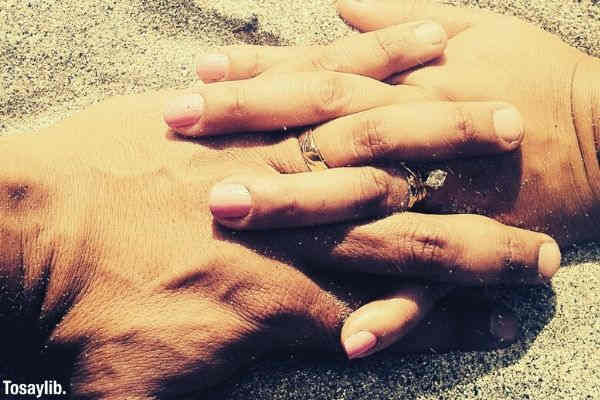 Photo by Wilson Sánchez on unsplash
05
Hey man, I heard Trina said "yes." Congratulations on climbing that mountain and coming out on top! Bravo also on the courage it took to pop the question!

Some of us haven't got the courage to commit yet, and we're nearly twice as old as you are. Plus, your couple looks like the most loving couple ever, and I am just in awe of you both. All of my prayers and hopes for the best Tony. Good luck!
06
Missy! Congratulations on getting engaged girl! I've been praying for you that your boyfriend gets serious and makes things official.

It's supposed to be sad because you'll be leaving all of us – your single girlfriends – in the dust. Instead, I feel only happiness for you because one of us will finally get what she's always been dreaming of. Congrats again girl!
07
Hey Jim, I heard your queen said "yes." Congratulations man, that's terrific news! I have always thought that you were the luckiest guy to nab Patricia as your queen. Now, I think you are also a good luck charm because you get to marry her too.

I'll be out here waiting for my wedding invitation. Meanwhile, way to go bro! I wish you all the best with your queen.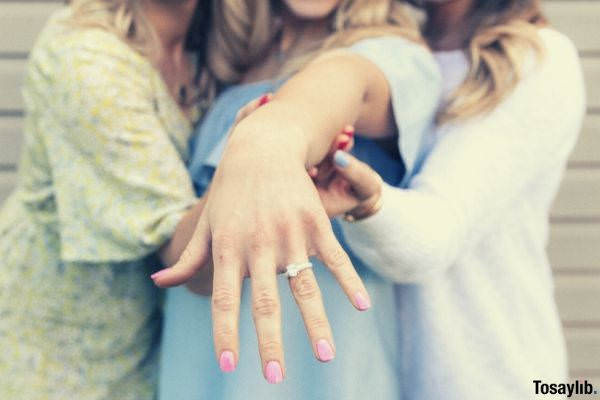 Photo by Colin Maynard on unsplash
08
Oh Jill! I heard the news! Congratulations sweetheart! You deserve only the best dear, and I hope you're enjoying this moment to the fullest.
09
Hey Dina, it's such good news about you and Finn! I was and still am so happy about this development. My best friend is now engaged to be married and to the man she has always loved!

I could never ask for more good fortune in my life. Enjoy this moment. Prepare to tell me how it all went down when we meet because I can't stop picturing the scene in my mind. Love you girl!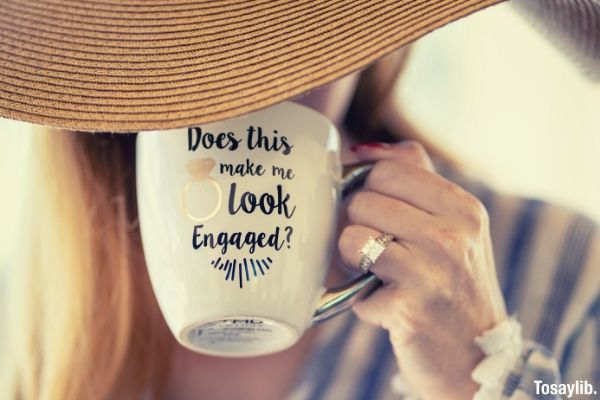 Photo by Jose Martinez on unsplash
How to say "congrats on engagement" when it's one of your family members
10
Dear Terry, due to this ugly weather, I was hoping for some good news for today. I was starting to give up when I got your news about the engagement. Congratulations bro!

I am so happy for you. This is a big step, and you've handled it superbly. Also, with your fiancée, you've done well for yourself. Congratulations again. Thanks for helping to brighten my day too.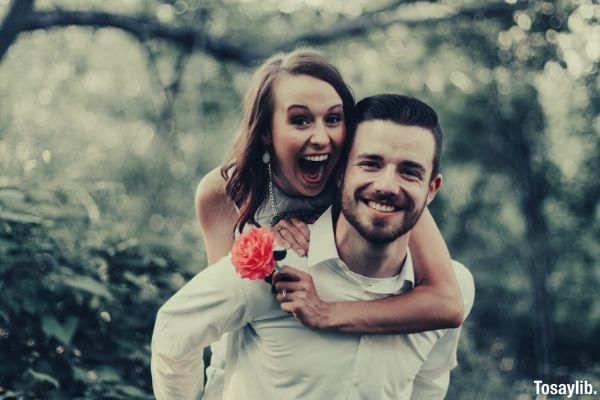 Photo by Carly Rae Hobbins on unsplash
11
Finally! Congratulations on getting engaged Mary! I am so happy for my baby sister. You should see my smile right now. I know you've wanted this for a long time.

For a while, I had started to think that Jim was going to let you down because he wasn't showing any signs of getting serious.

Now, here you are. I am so pleased! Enjoy yourself and every second of this. Lord knows you've earned it sweetheart!
12
Hey Jim, I got the news about your engagement. Congratulations! I feel like flying all the way from Tulane to hug you right now. You know how much you deserve this and then some, right? You do. I love you so much.

Greta seems like a beautiful, charming, and wholesome woman. I hope I get to meet her soon. Go Jim go😂😂!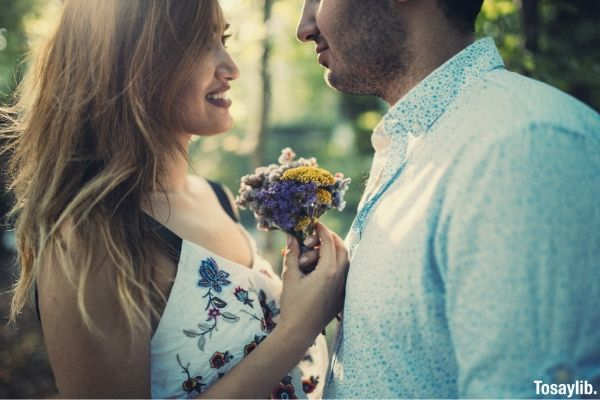 Photo by Alvin Mahmudov on unsplash
13
Hey Brenda! I saw that Instagram post about your five-carat ring. Congratulations girl! You must be feeling like a queen right now. What a ring! From my first impressions, I get the feeling that Brian is a terrific guy, so I am very happy for you.

Even better, I am happy that you agreed to this commitment. I know how clear-headed you are, so I imagine you did the necessary before saying "Yes."

Otherwise, congratulations to my beautiful cousin!! Best wishes for your wedding too.
14
Hi Paul! I landed on this photo while scrolling through my Facebook timeline, and it was you wearing an engagement ring. You looked so happy, so I read the comments and I realized how true it was.

I just want to say good for you. Congratulations on getting hitched! He looks like a sensible fellow, so you're on the right track. Take it easy.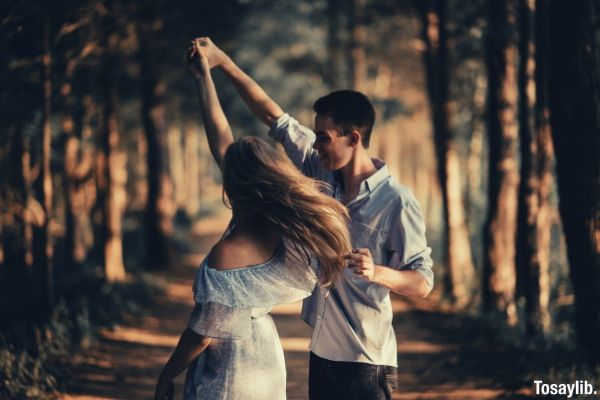 Photo by Scott Broome on unsplash
15
Hi sis! Congratulations on your engagement. Too bad I got your messages so late; otherwise, I would have called earlier. I am so happy for you and Carl right now; you must be walking on air.

I know how much you've wanted this and for how long, so I wish you double congratulations Nina! Keep working your magic on Carl. Also, have you told Mum and Dad yet, or do I have to?
16
Congratulations Gunther! I have always played out the moment of your marriage proposal in my head, so this is a big deal. Thankfully, it went so well! I suddenly feel like I should get more serious about marriage too.

You two look so happy just planning for it, and I want some of that! Anyway, my congratulations to both of you. Good luck for the future.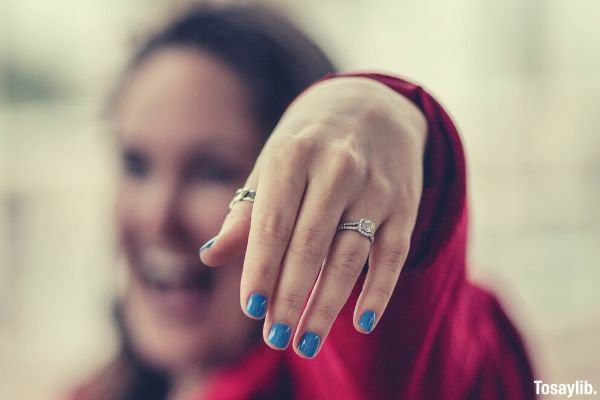 Photo by Caleb Lucas on unsplash
17
Tom, congrats on that proposal! I am so happy you asked Tina, and I knew she would say "yes." Your father and I really like Tina, by the way. We think she is a terrific girl who knows how to take care of you.

She's been by your side for a while, so thank you for doing right by her. I hope it was a surprise proposal and that she was thrilled. Your father thinks you did a brave thing. I think so too dear. Good luck. We love you.
How to say "congrats on engagement" when it's an acquaintance (like your work colleagues)
18
Hey Liam, I heard about your engagement. Congratulations, that's so cool! In fact, it's rather inspiring. I know this sounds cheesy as hell, but your engagement has actually inspired me to take my relationship with my partner to the next level.

It's now or never.. We won't live forever. Thank you so much and congratulations!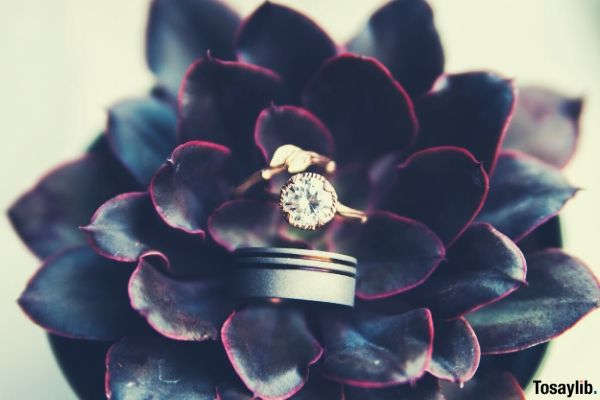 Photo by Heather Mount on unsplash
19
Hey Laura. Congratulations on your engagement. I just saw the photo from Facebook of you two in the moment of the proposal, and I have to admit I have never seen so much love between two people.

The way he looked at you as he proposed was inspiring. You are just the luckiest girl in the world. Always keep him close. Congrats dear.
20
Patrick! Congratulations on getting positive results from your marriage proposal. I always say it takes maturity and bravery to get down on one knee for a woman, so kudos for that and kudos for love. You two are lucky to have each other. Keep up the love.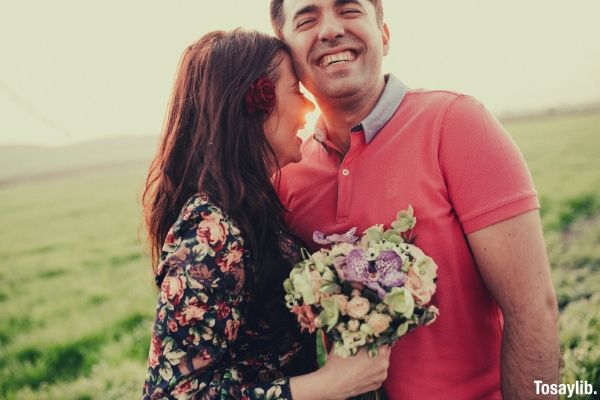 Photo by Alvin Mahmudov on unsplash
21
Janie! Now I know why you looked extra happy all of yesterday! I just got the scoop about your engagement, and I want you to know that I am so happy for you.

Congratulations! You've got a great guy too, by the way. You've picked a good one! I wish you all the best and good luck.
22
Dear Marie, I know I am late to this particular party, but I couldn't miss it for the world. Congratulations girl; you won the battle.

Now, it's time to beat the war i.e. planning the wedding! I hope you're feeling good about this because the rest of us are so happy for you!
23
Hi Lana. Congratulations on your engagement dear. You looked fabulous as you said "yes" too!

I have to say it reminded me so much of my own engagement in 1974. It's one of the happiest days one can have, isn't it? I hope you are having a good time and relishing every second of it. Congratulations again dear.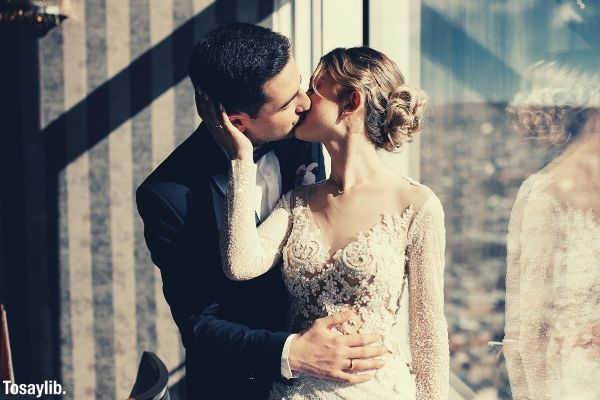 Photo by Nika Zhorzholiani under pexels license
24
Mr. Lewis, I just want to express my congratulations on your engagement. It's all that anyone in the office is talking about. I just want to say that I am really happy for you regarding this development and that you're a lucky man.

If you need anything, like help with planning your wedding, I am available to help.
25
Hey Paloma, congratulations on your engagement. I noticed that you were different today and that you were glowing. Now, I see why, and I understand better when people say that happiness makes people look more beautiful. Congrats again. I wish you all the best on your wedding day.
Conclusion

Is there a better way to express good wishes for someone's engagement than sending congrats on engagement? It has always worked.

As a matter of fact, there are hundreds of positive ways to say congrats on your engagement. If you need some inspiration to find them, check out our ideas above.