Celebration
15 Unique Wedding Gifts with Wishes for Couples
We all know that a wedding is about love and bliss…and wedding gifts for the newlywed couple. Ideally, the perfect wedding gifts for couples should be accompanied by a thoughtful message of congratulations. But, not everyone finds it easy to choose the right wedding gift or write profound well wishes.
If you're having trouble with either activity, check out our list of the 15 best wedding gifts for couples.
Wedding gifts for couples: kitchen essentials

Since they were first invented and widely adopted, kitchen tools have always been some of the most popular choices around the world for wedding gifts for couples.

They are ubiquitously loved for their functionality, their broad range of uses, and—by wedding guests—for their affordability.

The kitchen essentials category comprises of thousands of items, but not all of them work as wedding presents.

If you're having a hard time choosing the ideal kitchen essential to send your soon-to-be newlywed hosts as a wedding present, look through the classics we've listed below for inspiration. Each gift idea comes with an accompanying wedding wish to inspire your own heartfelt note.

01
A multi-purpose, multi-attachment stand mixer 

A stand mixer has been a top choice of wedding guests for generations. The multi-purpose models are perfect for a new home because they come with multiple attachments allowing your chef to mix, blend, whisk, and more.

These items can be a little on the pricey side, so gifting one to a new couple helps them save on the essentials in favor of other family costs sure to come their way. When wrapping up the gift, you can add either of these messages to the gift bag, box, or card.
"My sweet Lindy, I am so proud of you today. My grandma gave me a perfect kitchen starter when I got married in 1963, so I got you one, too. I hope you love it."
"Dear Janie and Matt, congrats, congrats, congrats! Your aunt and I decided to get you this wonderful multi-purpose kitchen mixer—it's the exact same one we have, and we couldn't live without it. We hope you like it. "
02
A multi-piece, nesting ceramic bowl set

Ceramic bowls are a necessity in any kitchen. From serving to baking to storage, they're one of the most used items in many households. A nice set of ceramic bowls can also be wonderful design statements. Every family kitchen needs enough stoneware for all those holiday gatherings and celebrations.

Buying a newly married couple a multi-piece, multi-size ceramic bowl set is, therefore, a sensible and practical choice.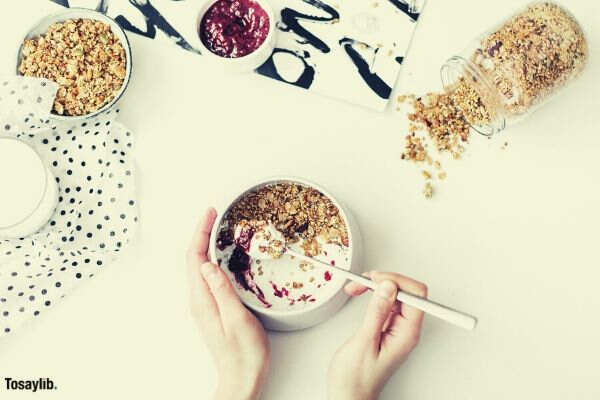 Phot by Daria Shevtsova under Pexels
"To Louie and Jackie, my two favorite newlyweds, congratulations! By now, you've seen my present—the ceramic bowl set, not a French cutlery set this time hehehe—and I hope you like it."
"Louie and Jackie, I want to congratulate you on this beautiful moment in your lives. I am giving you this unique ceramic bowl set I found during my travels through Asia, and I hope you find many more happy moments to put them to work."
03
A cake dome

A cake dome does not stand out immediately as an ideal wedding present, but it's often one of the favorite gifts among new couples.

Amidst all the new-life-new-home preparations, many new couples tend to forget they need one. Regarding functionality, a cake dome is perfect for protecting cake or pie during transportation and storage. Your accompanying message can be as practical and thoughtful as the gift its self.
"Hey Mark and John, I know how often you guys bake at home, so I hope this sturdy cake dome I found comes in handy. Otherwise, double congrats, darlings!"
"To Betsy and Pete, you guys are just the best, and I am thrilled you finally got hitched. I found this simple but vintage cake dome and immediately knew you guys would love it, so I hope you can add it to your collection."
04
A multi-piece bakeware set

As far as baking tools go, a multi-piece bakeware set is a perfect wedding present. It works wonderfully for any couple that is interested in cooking and baking together.

These sets make for thoughtful gifts because the best brands can get quite expensive for newlyweds starting out on a budget.
"To the two dearest people in my life, Annie and Patrick, here's to a wonderful, laughter-filled wedding. I hope you find this lovely bakeware set handy in your new home."
"Dear Bernice and LaShonda, I know how you both love baking, so, in celebration of your beautiful vows, I am sending you this adorable, multi-piece bakeware set all the way from Hawaii. Have fun, and stay sassy!"
05
A multi-piece glassware set

Every new couple starting a family needs enough kitchenware to accommodate their combined friends and family. All those utensils and place-settings can amount to a huge cost, so equipping the newlyweds is a great idea.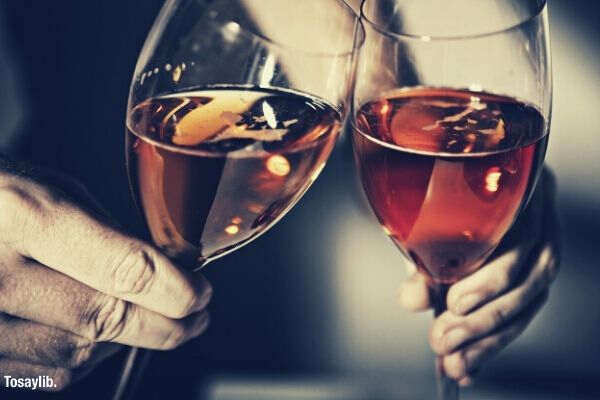 Photo by acworks on photo-ac
"Hey Diane and Pat, congratulations on the marvelous wedding! I found just the right present for your new home—this multi-piece glassware set is perfect for all those dinner parties (which I love) that you guys throw."
"To the world's most beautiful newlyweds, and my best friends, congratulations on the wedding! I know how much you treasure your house parties, so I hope you love this glassware set. Congrats again!"
06
A good cookbook

For a newly wedded couple that loves to cook together, a good cookbook is the best way to keep the romance burning. A cookbook is also slightly cheaper than many other kitchen essentials, making it an affordable, thoughtful gift.
"Dear Art and Lori, I've always known how much you both love French cuisine, so I thought this superb Joel Robuchon cookbook would be a wonderful present. I hope you love it, and congrats on your wedding!"
"Hey Tony and Liz, I hope you love this Gordon Ramsay cookbook. I know you guys already love his show and restaurants, so I hope you'll love the book, too. Congratulations, again, on the wedding."
Wedding gifts for couples: travel essentials

Travel is another popular category for anyone looking to choose the ideal wedding gift. Newlyweds start traveling almost immediately after they're wedded, beginning with the honeymoon. Travel-centric presents come in handy right away.

One upside to travel-centric wedding gifts is that they tend to last. Products in this category can stay in use by the couple for years after the wedding.

Choosing the right travel essentials to use as wedding gifts can be tricky. If you're having trouble making a decision, start with this list of the super-popular travel essentials and wedding gifts we've listed below. As a plus, each item comes with related wedding wishes you can copy or build on.

07
An Instant-film camera

Instant-film cameras make generating photo prints fast and simple. These are wonderful alternatives to searching for a printer in a foreign city while on a honeymoon. These cameras are affordable and perfect for preserving honeymoon and family memories.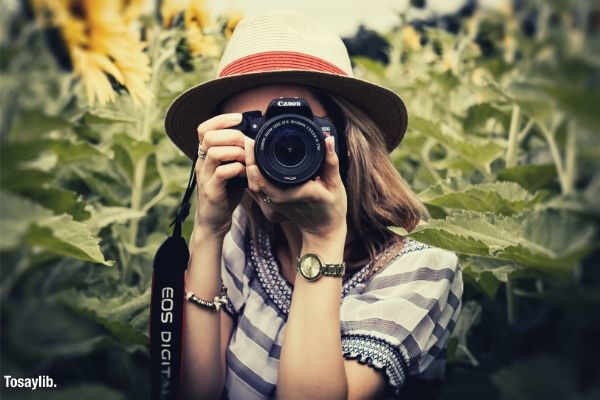 Photo by Andre Furtado under Pexels
"Dear Marty and Janie, you two make me so happy. I wish for you the most colorful, most beautiful marriage possible. I hope you can capture every memory with this instant camera. Have fun!"
"My dear, dear lovely babies, Janie and Martin, this present is for you. I know you both love taking photos of everything around you, so I hope it comes in handy. Always remember; Mama loves you both, and I wish you such good luck in your lives together!"
08
A sturdy luggage carry-on bag 

Too many bags trigger travel stress, so good-quality carry-on luggage is a real solution to a real problem the couple will face on their honeymoon and after. It's a very practical gift.
"Marty and Janie, congrats on the wedding. I know you'll be doing a lot of traveling together, so I got you this super comfy and sturdy carry-on bag. I hope you love it, and good luck!"
"Hey guys, I know this present isn't much, but I hope you like it and find it useful in your travels. Otherwise, y'all look too good together! I'm jealous. Congrats!"
09
A pair of inscribed leather luggage tags

Leather luggage tags are uniquely charming on their own, but having them inscribed with the couple's names is a great personal touch that is sure to be appreciated. They're also very useful during foreign travel, so they check the practicality box. 
"To Marty and Janie, I wish you all the best in your future together. I got you guys a couple of really unique name tags I hope you'll love. Congratulations again."
"Marty and Jany, seeing you guys in love just makes me feel so inspired! So, I got you these matching leather luggage tags, all handmade. I hope you like them."
10
A pair of matching bathrobes in silk

Bathrobes aren't very expensive, but getting a uniquely styled pair for the couple is very thoughtful. The new couple will need the bathrobes while off on their honeymoon and in regular life back at home.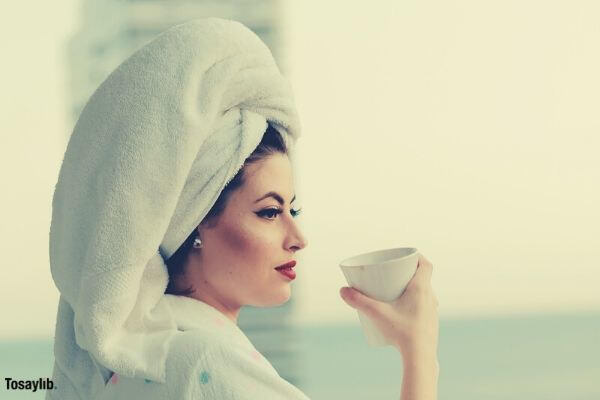 Photo by Gabriela Guerino under Pexels
"Dear Bar and Luiz, in celebration of your wedding, I hope these couples' robes work for you. No one should spend their honeymoon trapped inside a grungy hotel bathrobe. Congratulations."
"Hey Jen and Brad, congratulations on your perfect wedding! I hope you like these couples' bathrobes I got you. They're silk and so soft you won't want to take them off."
Wedding gifts  for couples: house and living essentials

Items for the home are another golden category when it comes to choosing a wedding gift. They are sensible choices, as most new couples need new household items to build their home together.

Buying a basic household item as a wedding gift means you're reducing the newlyweds' financial burden of building their home from scratch. You also get to express your affection for the newlyweds through a physical object they can't ignore.

Start your search for the ideal household item and wedding present by looking through our list of classic favorites below. Use the accompanying wedding wishes to inspire your own congratulatory messages.

11
A pair of hand-embroidered city or country icon pillows

These pillows are perfect for a new couple from different states, cities, or countries, who can use them as expressions of pride for their home bases. They are great wedding gifts because of their artistry—embroidery by hand—and their link to the rest of their family back home.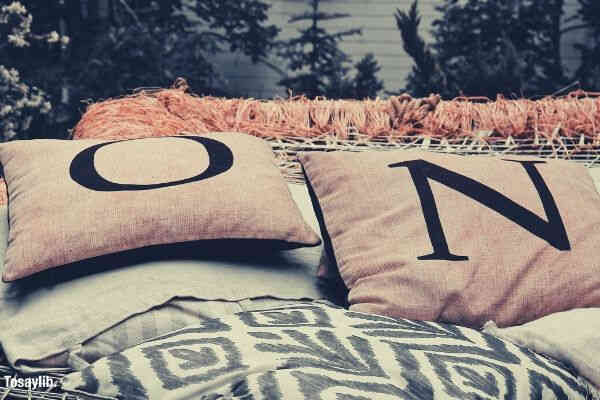 Photo by Ömer Faruk Tokluoğlu on Unsplash
"To my babies, Marshall and Miranda, I hope these hand-embroidered 'Minnesota' pillows charm you enough so that you will never forget home. We love you. Good luck!"
"Emilie and Robert, It's so wonderful to see you two love each other the way you do. You will be moving to Asia soon, and I know you'll feel homesick sometimes, but I hope this pillow always makes you feel better."
12
An indoor smart home security camera

Indoor smart home security cameras are all the rage right now. They're perfect for newlyweds and basic home security.

As with all smart technology, these cameras also come with some pretty advanced features. The new couple will definitely appreciate monitoring their home or apartment from work with ease. 
"Hey Dara and Ivy, you know I was never good at picking wedding gifts, but I know u hate intruders as much as I do, so I hope u love this high-end indoor security camera. I wish you all the best!"
"Congrats, Dara and Ivy! I'm always keen on security, so I hope you guys like this smart home camera I got you. Best of luck to you both."
13
A smart speaker

Smart speakers come with smart assistants that make everything from music streaming to online shopping easier.

The best smart speakers, like Amazon's Alexa or Google Home, are affordable but highly functional. If the couple is technologically literate, you can be certain that they will love your present and find it useful.
"Dear John, congratulations! Lorraine is a great gal. I hope you like this smart speaker— The voice assist just makes life so much easier. I've found it indispensable for my home. Congratulations again!"
"To John and Lorrie, double congratulations on undertaking the holy gift of marriage. We know you're a tech-savvy couple, so we hope you'll find a use for this smart speaker."
14
A pair of high-quality towels, personalized with couple's initials

Every couple, new and old, can use a set of good-quality towels. This universal need means this gift is a necessary one, not just a luxury, and therefore a sensible purchase for a gift.

New, good-quality towels aren't cheap, so you'll be doing the new couple a huge service. With personalized towels, your gift also stands out from the rest.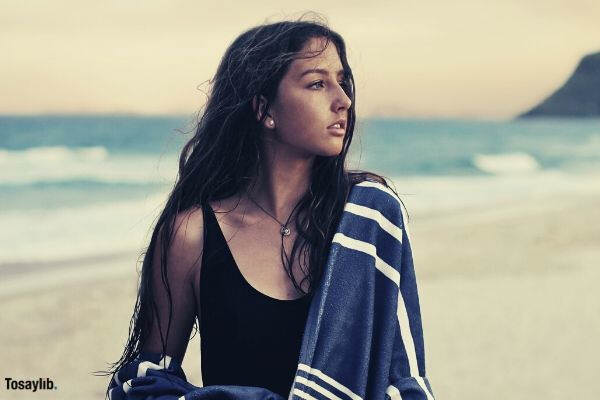 Photo by Christopher Campbell on Unsplash
"Ross and Rachel, congratulations on your August wedding. These towels I got you are super high-quality and just plain gorgeous—so much so that I know you'll love them on sight. Have fun, my dears!"
"Rachel, the best sister in the whole world, you've made me so happy and so proud of you on your wedding day. You know I wish you only the best, and I hope you love these personalized towels I got you. They're in egg-white, your favorite color!"
15
A personalized wedding clock

A wedding clock works perfectly as a timeless reminder of a couple's wedding day, especially when inscribed with the newlyweds' name and wedding date. A specialty clock makes for both great interior décor and classy wedding memorabilia.
"Dear Barry and Lindy, every passing second in a marriage is precious. Mark and remember your precious seconds with this vintage wedding clock that's been personalized with both your names. Good luck, both of you!"
"Hey Barry, I won't be able to make it to your wedding, but I hope you have a magical day. I also hope that you love this artisan wooden wedding clock I found—it just so well suits your classy outlook on life!"
Conclusion

The best wedding gift for a couple is a unique, customized, and thoughtful present, the kind they'll look at years later and feel good about it.

The best wedding gifts say something without words. If you feel stuck when it comes to deciding on wedding gifts for couples, try some of these classics we've listed above.