Celebration
15+ of the Most Useful Housewarming Gifts for Men
Contrary to popular belief, men actually enjoy housewarming gifts just as much as women do. The problem lies in getting the right kind of housewarming gift for them.
Men tend to have different tastes than women and often appreciate a different category of gifts to commemorate this particular life event.


If you're scratching your head over finding the perfect housewarming gift for a man in your life, look no further. Here are 15 of the most useful housewarming gifts for men.
6 of the Best Housewarming Gifts for Men in Their 20s

A man in his 20s has probably just moved into his first apartment and has little experience in home decor. He is likely to be fresh out of college and still in the party, fooling-around, bachelor stage of his life.

The kind of housewarming gifts for men you select should reflect the level of freedom he now has. Here are 6 of the best housewarming gifts for men in their 20s.

01
Scented Candles

Just think about it, a single guy on his own for the first time, no mom or dad to get on him about chores, no girlfriend to nag him? His house will probably not smell like flowers.

A great housewarming gift for his man-pad is scented candles. These help to eliminate any bad odors he may have from the laundry he 'forgot to do' and will help guests he invites over to feel a little more comfortable.

You may be thinking, what guy wants a house that smells like lavender or Japanese cherry blossoms, but not all candles smell like flowers or perfume.

There is a wide range of scented candles to choose from, and there are many online and in stores that are designed specifically for male tastes.

When you hand him this gift, attach a nice note that says something like: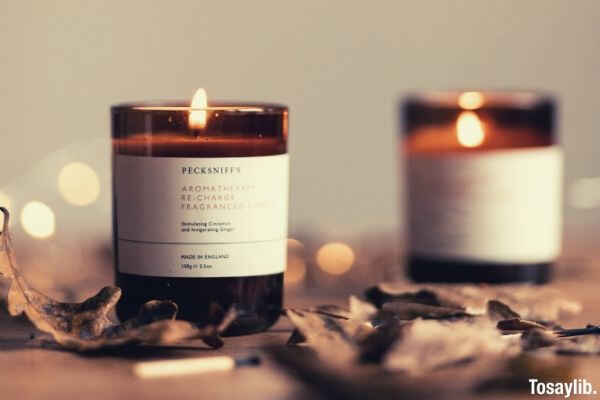 Photo by Esther Wilhelmsson on unsplash
"Congrats on your first home, Micheal! Just don't burn it down!"
"Good going on the apartment. Here's a candle for when you forget to crack a window."
02
Dartboard

What bachelor pad is complete without a dartboard? Have you ever seen one without one? Do they even exist?

A dartboard is a great gift to help relieve stress, improve focus and concentration, improve hand-eye coordination, and encourage strategic thinking. It's also a form of exercise and can help anyone overcome boredom.

Having good aim will forever be a neat social trick, and it can help him impress friends or even a date. Darts are great for confidence-building, too.

Here are two notes that you can use to offer him congratulations on the house.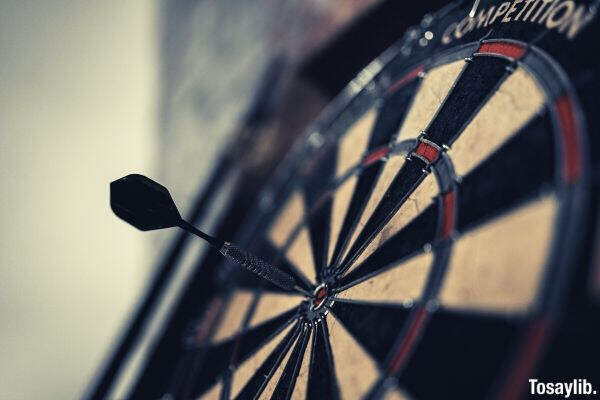 Photo by Anastase Maragos on unsplash
"Always keep your eye on the prize, and when it's time, go for the bullseye!"
"Make sure you keep practicing! Wouldn't want me to beat you in your own home."
03
Coffee Maker

Being out on your own and living the adult life means less sleep and not enough hours in the day to get things done. Getting him a coffee maker can be a big help.

A strong morning coffee will give him the jump start he needs to go about his day, and making his own coffee instead of buying it at some overpriced coffee shop will help him to save money, too!

Since he will be making his coffee, this simple gift can encourage him to make his own breakfast and spend a little more time mastering his skills in the kitchen.

Use any one of these notes when you gift him the coffee maker.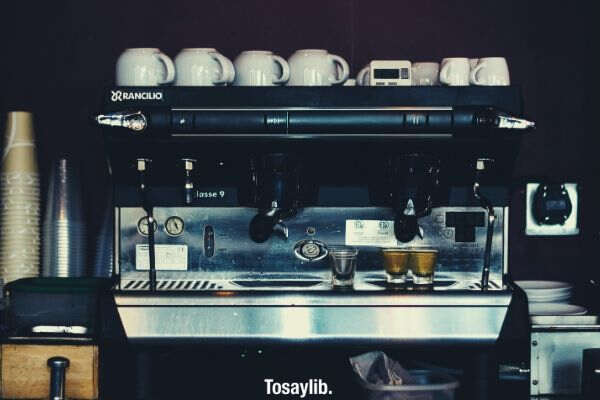 Photo by Jordan Whitt on unsplash
"Start your day right in your new home, Frank!"
"Sleep is for the weak! I hope this helps to keep you going."
04
Custom Beer Mug

If you know your friend is a beer-lover, make his at-home drinking sessions better by getting him his very own custom beer mug.

This beer mug can say whatever you want it to—from his name to a funny quote, and if you want him to remember exactly who gave it to him, you could even put your face on there as a joke.

This gift makes a great keepsake, and it will help to make his home feel more unique, especially if he lives alone.

Don't know what to write on the card? Here are two ideas.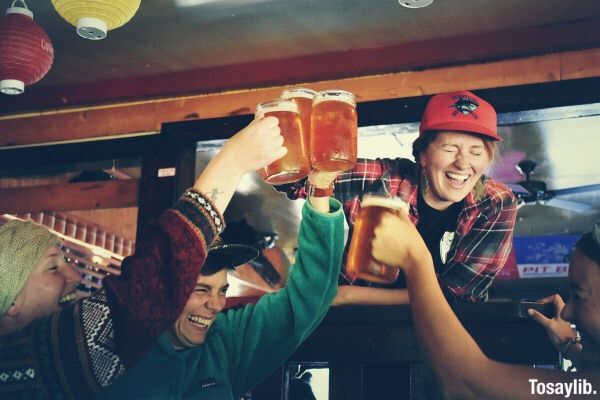 Photo by Drew Farwell on unsplash
"I'm beery proud of you for finally getting your own place! Here's to cold ones with the boys on the weekends!"
"Having your own place is cool, but having your own beer mug is even cooler. You the man, Greg!"
05
Gift Card

There are a lot of ideas for housewarming gifts for men on the internet, but if you just can't find the perfect one for him, let him choose the gift himself.

Now, some people believe money is a thoughtless gift, so the best way around this is getting him a gift card.

An Amazon gift card is a great option since he will be able to use it for pretty much anything he needs, including decor, groceries, gadgets, and clothing.

But don't just give him the gift card. You can write a nice little note to make him feel special.
"Congrats on the new house. Get something nice to make it feel complete!"
"Your own apartment? Wow, that's amazing. Here's a gift card that you can use to make it even better."
06
Waterproof Bluetooth Speaker

Most people have their own little shower concerts anyway, so why not enhance his experience by getting him a waterproof Bluetooth speaker?

You might be thinking, why can't he just use his phone? But what if he wants to skip or repeat a song? He would have to reach outside the shower and risk his precious tech to get the right beats.

With a waterproof Bluetooth speaker, he can attach it to the walls of his shower and control his own private concert from under the spray.

He can increase and decrease the volume, hit pause and play, skip tracks, and keep the song he is really feelin' on repeat, all without worrying about the water damaging his speaker.

This is a cool housewarming gift for men, and you should probably attach a note to congratulate him on the new place. Here are some examples.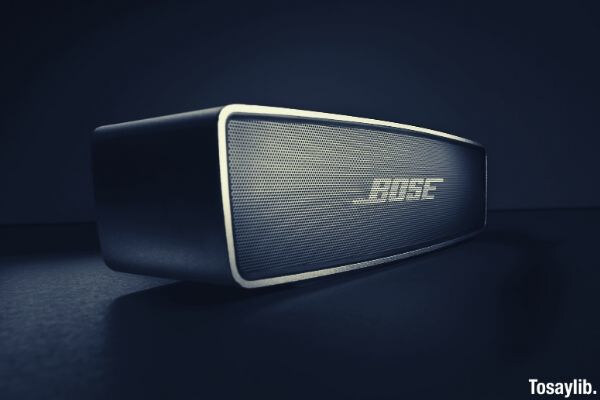 Photo by osvaldo castillo on unsplash
"Now that you have your own place, you can croak as loud as you want! Congrats, man."
"Congratulations on your new home. Just be mindful of your neighbors!"
6 Best Housewarming Gifts for Men in Their 30s

In his 30s, he is probably a lot more settled and looking to make a home, not a bachelor pad. He probably has a partner by now and maybe even kids.

This means that the gifts will have to be more mature and a lot more useful. Here are 6 awesome housewarming gifts for men in their 30s.

07
Knife Set

A knife set is a great gift for a guy who loves to cook and makes a perfect addition to any kitchen, small or large.

A good knife set includes a variety of knives and usually comes with a sharpener and holding case.

It makes a great gift since he can find a use for it daily, and if he lives with his partner, they can make use of it as well, so it won't become another useless item taking up space in their home.

There are many good knife sets to choose from, and you can even have his initials engraved in the handles to make the gift extra special.

When you wrap the knife set, you can include any one of these notes.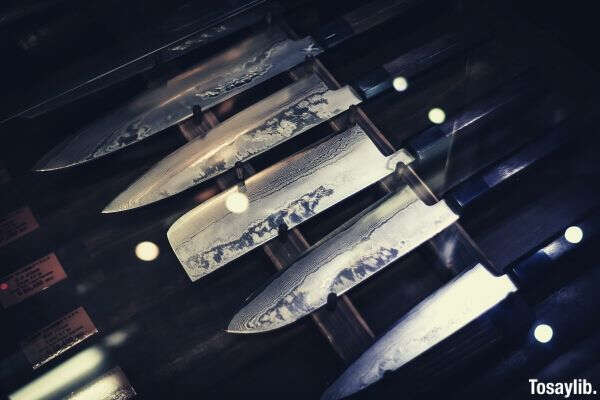 Photo by Takafumi Yamashita on unsplash
"Excited to see the new home. Let me know when dinner's ready!"
"Congrats on the house and on making me a permanent dinner guest! Can't wait to see what the chef's cookin'!"
08
Blender

A blender is a great housewarming gift for both a male and a female. Blenders are especially useful for men in their 30s who are starting to become health conscious and will enjoy morning shakes and afternoon smoothies.

A good blender will last for years and will always have a use. This is a gift that can be used by any member of the family and will save everyone a lot of time.

Here are some notes you can use if you choose this housewarming gift for men.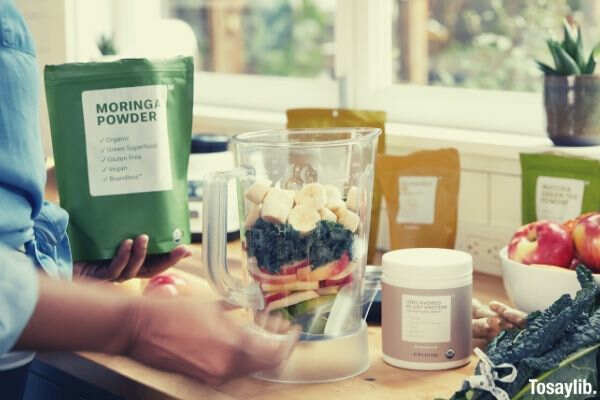 Photo by Brandless on unsplash
"I hope you're having a blast in your new home! But remember to shake things up a little!"
"Sorry that I can't be there to see the house in person, but I hear it's great! Maybe we can enjoy a smoothie when I get back on that nice porch I hear you have."
09
Sock or Tie Organizer

A little organization can go a very long way for a busy, working man. Help him find some order in his hectic life by getting him a sock or tie organizer.

These are usually inexpensive and easily available at any clothing store and online.

These help to keep all his socks or ties in one place, and they can even encourage him to dress better by neatly laying out all of his options.

Here are some examples of notes you can include with this gift.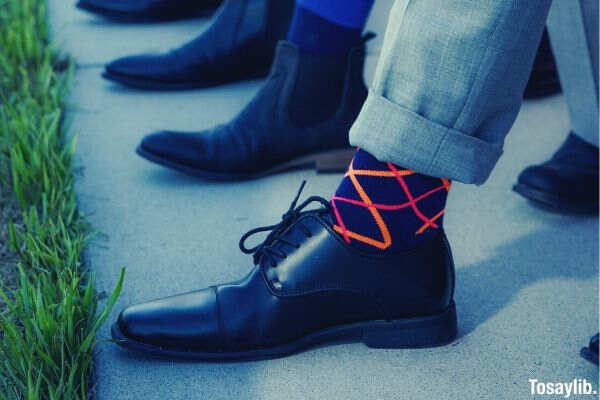 Photo by Tai's Captures on unsplash
"Having a messy drawer must sock. Hope this helps!"
"I hope this makes tie-dying up easier. Congrats on the house!"
10
Security Camera System

No matter how safe a neighborhood may seem, there are a lot of crazy people out there.

Security cameras can afford him an added layer of security by giving him the tech to monitor his home inside and out.

There are security camera systems that work with any budget, and you can get a good-quality system for your friend without breaking the bank.

You can even help him to set it up because many are pretty straight forward and easy to install. Here are some examples of notes you can write in the attached card.
"I know it's a good neighborhood, but you can never be too safe!"
"Congrats on your new home, buddy. Here are a few extra sets of eyes."
11
Docking Station

Got a friend who always walks out of his house without his keys or wallet? Well, this is where a docking station comes in.

A docking station is something he can use to put all the things he carries daily. These are usually specially designed for this purpose, but if you're feeling crafty, you could always make a DIY docking station.

Here, he can put his keys, wallet, ID badges, sunglasses, watch, and whatever else he keeps in his pockets.

This way, everything is neatly organized in one place, and he will never have to rush back home for his forgotten swag again.

Here are two examples of notes you can use with this housewarming gift for men.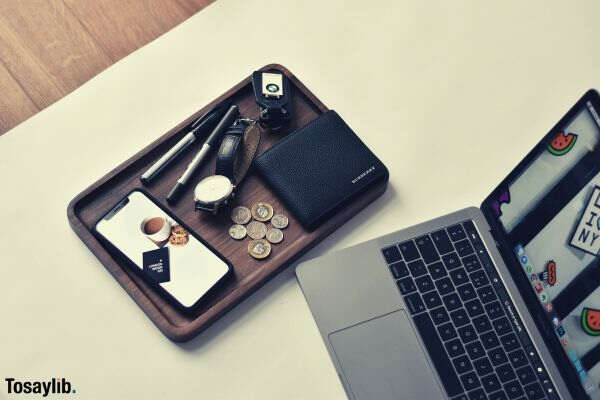 Photo by Rumman Amin on unsplash
"Seeing you in your own home makes me happy. I hope this gift will help you to feel the same."
"When you undock, make sure you have all your passengers!"
12
Coaster Set

One of the biggest drawbacks of having wooden furniture is the horrible rings that are left behind after failing to use a coaster.

To save him the trouble of water rings, why not get him a set of coasters? Let's just hope he remembers to use them.

Use any of these notes along with the coasters to congratulate him on his new home.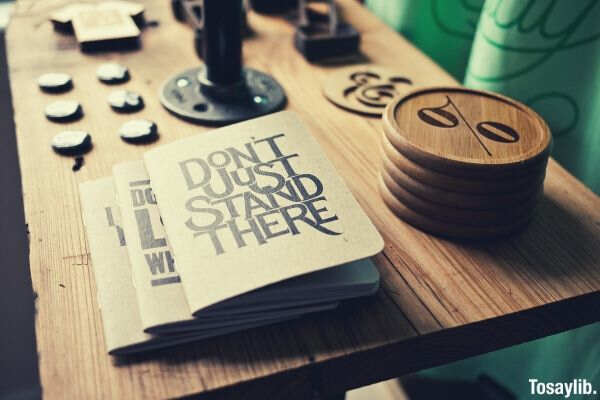 Photo by Jeff Sheldon on unsplash
"Now that you have your own home, I want you to say goodbye to rings around your eyes and rings on your furniture. The next step is a ring around your finger!"
"Congrats on the new place. Here's a bit of advice from one homeowner to another: always use coasters."
Best Housewarming Gifts for Men in Their 40s

At age 40, men are usually settled and are in the golden ages of their life. The home they now have will probably be the home they retire in, and it will need to scream, this is home.

Here are 5 of the best housewarming gifts for men in their 40s that will say exactly that.

13
Bar Kit

After a long day, a glass of whiskey on the rocks or a shaken martini is exactly what any working-man needs to put his mind at ease. You can be a part of that release by getting him a bar kit.

You can choose to get him anything from a wine/liquor holder to a set with stirrers, a shaker, or even a cocktail recipe book. This makes for a great gift that he can use for himself and to entertain guests.

Take a look at these two notes you can attach to this gift.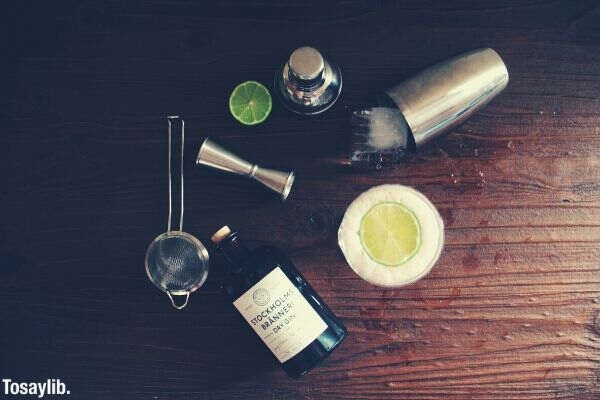 Photo by John Fornander on unsplash
"No home is complete without a minibar. Salut!"
"Cheers to a long life and happiness in your new home."
14
Tool Kit/Toolbox

One thing every man needs is a good toolbox to make little DIY repairs or assemble things.

This is a great gift for a new homeowner that is sure to save him money on future repairs and keep him busy on his days off.

A toolbox will help to keep any preexisting tools organized and will give a home to any new tools he adds to his collection. Instead of simply handing the gift to him, you can add a little note which reads: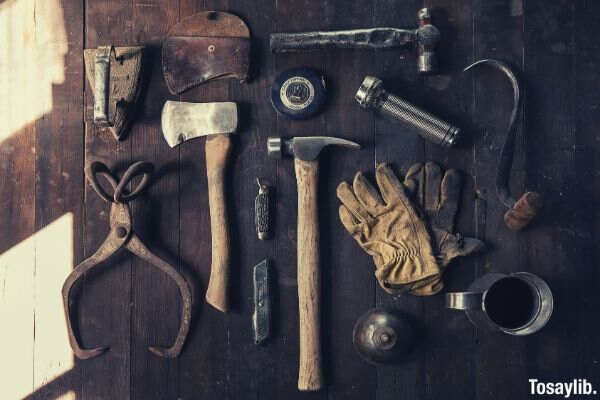 Photo by Todd Quackenbush on unsplash
"For any repairs, large or small, so you don't have to make a phone call."
"I hope your new house doesn't give you any trouble, but here's something that can help if it does."
15
Travel Shaving Kit

A travel shaving kit is a great housewarming gift for men who are always on the go for work, and it will help them to look their best at all times.

It comes in extra handy in a city he may be unfamiliar with, so he won't have to be scouring the net for a barber to give him a quick clean up.

Travel shaving kits are usually small and compact and are easy to stash in a carry-on. They don't take up a lot of space and are perfect for guys who like to travel light.

Here are two sample notes that you can customize or use as-is when gifting the shaving kit.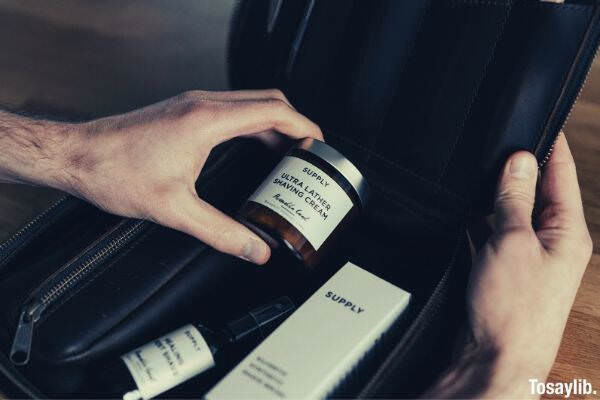 Photo by Supply on unsplash
"For when you're away from home but still want to look good."
"This will help you to put your best face forward!"
16
Grilling Set

Who doesn't love a good barbecue? We sure do.

If you know he is a whiz on the grill, make his job easier by getting him all the best tools.

These include spatulas, cookbooks, aprons, meat thermometers, skewers, platters, tongs, mats, ask rakes, brushes, and whatever else you think he might need to master the grill.

When you've decided on whether you'll buy a grill set or assemble one yourself, you can choose which one of these notes you want to use, too.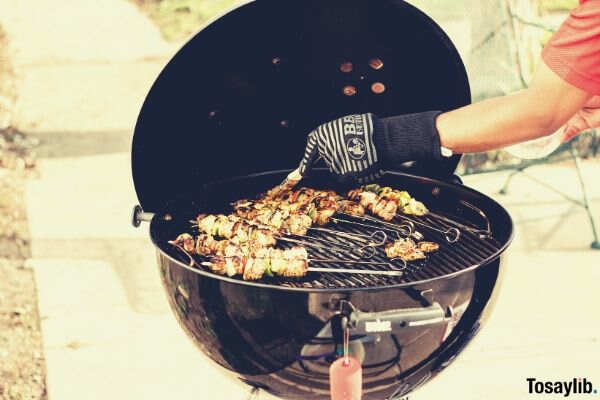 Photo by Sitraka Rakotoarivelo on unsplash
"Since I got you this set, am I automatically invited to every barbecue?"
"Congratulations on becoming a homeowner. Remember, I like my steak well done!"
17
Customized Towel and Robe Set

After working for so long and so hard, it is nice to be able to purchase your own home. And, nothing says, 'this is my home' like customized towels and robes.

This simple yet brilliant housewarming gift for men adds a touch of elegance to any home and will impress guests who visit. A monogrammed towel and robe set is sure to make him feel like royalty.

Here are two notes you could use to congratulate him on the new home.
"Congratulations on getting your palace, Mr. Richards. Make lots of memories and live happily ever after!"
"Kudos to you on become a homeowner. You are a true inspiration."
Lastly

Be sure that the housewarming gift for men that you choose from this list is something that suits his interests. That way, you can guarantee that he will love it!