Fundraising donations come from generous and caring individuals who, unselfishly, support good causes.
Your charity donors rarely ask anything in return, and it's often profoundly appreciated when they receive a thank-you letter as an expression of your gratitude for their fundraising support.
Well written Thank-You letters can often build on the relationship with the donor and lead to future donations.
Here are 5 examples of the best ways to connect with donors via a thank you letter for fundraising support.
01 A letter in response to support for medical treatment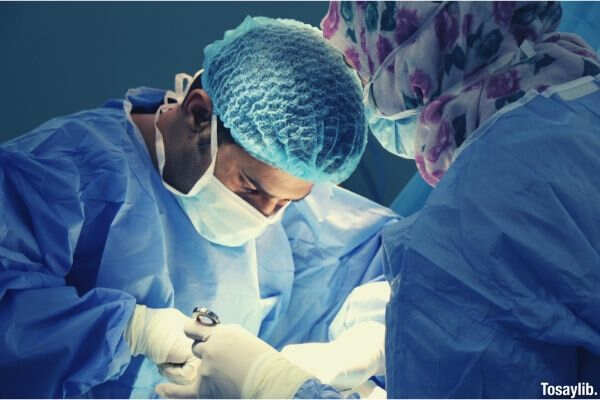 Photo by Jafar Ahmed on unsplash
Background

Katherine Jones and her husband John live in Arizona. Katherine is one of the easiest people in the world to get along with, and she can't help but bring a smile to your face.

Katherine is tremendously generous, and wouldn't hesitate to give you the shirt off her back were you in need. Katherine was diagnosed with breast cancer, and she was scheduled to undergo a double mastectomy on Mar 5, 2019, followed by chemotherapy and radiation.

The Motta family was going to be overwhelmed by travel expenses, medical costs, and other expenses related to Katherine's treatment.

The family launched a fundraising campaign in hopes of sourcing funds to assist them in their time of need.

Thank you letter for fundraising support

I am not sure if this thank you letter for fundraising support could ever contain enough words of gratitude to express our appreciation for your generous financial-gift of $100. Katherine Abele-Motta successfully underwent surgery for a double mastectomy on Mar 5, 2019.

Our experience at the hospital was truly incredible, and the financial support you gifted us has helped Katherine to conquer the first stage of her treatment.

I am happy to report that the surgeons were able to remove the tumor entirely, and Katherine is expected to make a full recovery.

We have hope that Katherine will emerge from this experience as a survivor of breast cancer. When the hospital told us that the financial donations for Katherine covered all of our medical expenses, I was in complete disbelief.

Thank you for your generous gift and the support you have offered us in managing Katherine's medical expenses.

This act was the kindest and most unexpected gesture we could expect from our wonderful community. It is so comforting to know that there are good people out there.

02 A letter in response to the rebuilding of a school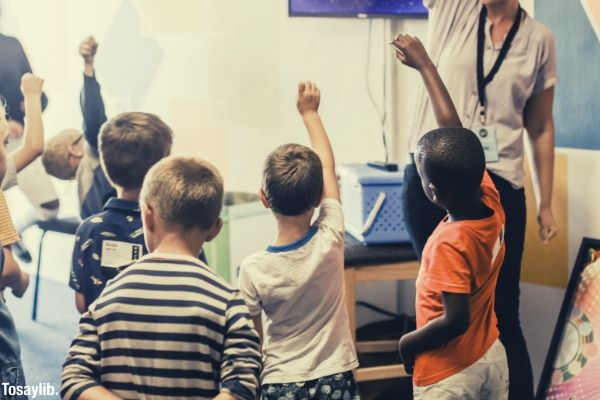 Photo by Nicole Honeywill on unsplash
Background

The Graham Elementary School suffered huge damages to its main building due to a fire on April 8, 2019. Thankfully, there were no injuries, but the students, teachers, and staff were devastated by the disaster.

The school was forced to turn to the community to raise enough funds to replace materials destroyed in the classrooms.

Thank you letter for fundraising support

As you know, Graham Elementary School was turned upside down after our main building was consumed by a fire this past spring.

Not only did our property suffer extensive damages, but our students and faculty also lost items crucial to the education process. We cannot thank you enough for your timely donation of $200 that has gone to help replace these lost items.

Never in a million years did we think we would manage to replace everything that was lost, but with your financial gift, we have accomplished that incredible feat.

Your generosity will help students for many years to come, succeed in the educational environment.

While we are devastated that the fire will remain in the memories of our community, we are consoled by your incredible act of kindness, which we believe will serve as a much more vivid memory.

The children and teachers appreciate your generosity in the shadow of such a nightmare.

The compassion that you've shown toward our school is comforting and has proven to us that we are not alone.

We will never forget the fantastic support you have offered us and want to thank you from the bottom of our hearts.

03 A letter from a memorial & scholarship foundation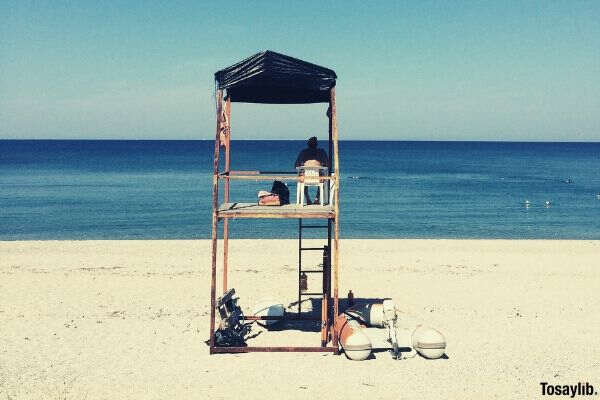 Photo by Aggela Rentzou on reshot
Background

[Name] was a lifeguard at a [Name] Beach and passed away while on duty on July 6, 2014. He was attempting to save the life of a beachgoer who needed help that day, overwhelmed by the violent surf off the shores of [Name] Beach.

The [Name] Foundation was formed to honor its namesake with the installation of a statue representing the man. The foundation awards multiple $10,000 scholarships to deserving students and lifeguards each year.

The [Name] Foundation rounds out its community-driven efforts by offering a program that seeks to teach youths practical water safety.

Thank you letter for fundraising support

Thank you for your gift of $500 to the [Name] Foundation. Thanks to your support, we are now able to offer a new program designed to teach youths practical water safety in several cities.

Because of donors like you, the foundation was able to expand our efforts and support area schools with our program.

Your financial gift has helped our organization support people like John, who has always wanted to be a lifeguard but has lacked the financial means to accomplish that goal.

This year, the [Name] Foundation provided John with a scholarship of $10,000 to pursue his lifeguard certification at one of our centers in [Name], RI.

With your help, our organization stands to provide much-needed support to scores of other youths and lifeguards who need it, here in [Name] and around the state of Rhode Island.

We are humbled and excited by the opportunity to make an impact on the lives of thousands, just like John, as we help them achieve their goals.

Thank you again for your generous gift.

04 A letter in response to donations for medical and funeral costs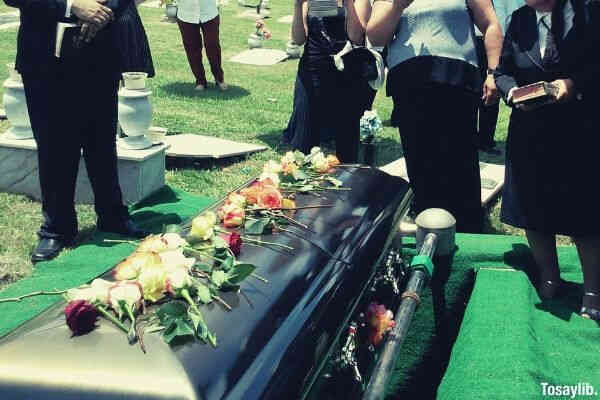 Photo by Rhodi Alers de Lopez on unsplash
Background

[Name], who lived in St. Louis, Missouri, nearly drowned in a community swimming pool. The child later passed away at the hospital due to complications from the tragedy.

[Name], the deceased's father, has two other young children and is the only breadwinner in the family. The family desperately-needed financial support to cover the emergency medical expenses and funeral costs.

Thank you letter for fundraising

We can't thank you enough for your financial assistance towards our son's medical and funeral costs.

As you know, [Name] nearly drowned in a local swimming pool before passing away at the hospital. Your gift has helped his family honor his memory, and will never be forgotten.

Our family was overwhelmed by the extensive medical bills levied by the Missouri Children's Hospital, and because of these, we were simply unable to afford the funeral costs. It's because of people like you that our family was able to lay our son to rest.

I know that this message may not seem like much, and I know that I can't say enough to express my gratitude. Our family is incredibly thankful for the gift you have given us.

When I found out that you had donated in support of my son's medical bills and funeral expenses, I nearly cried. A tremendous weight was lifted off my shoulders, and I am so thankful for that.

05 A letter in response to donations for the purchase of a flight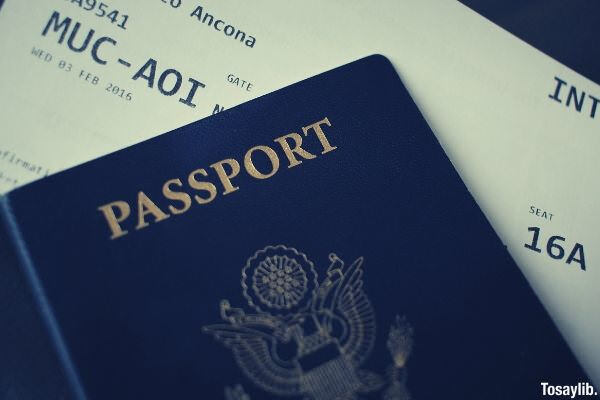 Photo by Nicole Geri on unsplash
Background

The [Name] is an Irish dancing school based in Hong Kong. The students have rehearsed for up to 13 hours a week as they prepared for the Irish Dancing World Championship set to take place in August 2019, in Eindhoven, Holland.

This team of girls ages 5 to17 years old comprised of individuals from 9 different countries, and it was the only team from Asia to have entered the competition. They were seeking donations to assist them in paying for their flights.

Thank you letter for fundraising

On behalf of everyone at the Echoes of Erin, I would like to express my gratitude for your generous donation to our dance team.

Your gift has brought a tremendous amount of excitement to the entire team. Receiving financial support from you in the amount of $3,000 has provided the girls with an incredible opportunity.

The money we have raised has gone toward the purchase of airline tickets for each member of our team, and we are excited to participate in the Irish Dancing Championship this August.

You may be aware that this is an important tournament and our school represents the only team from Asia competing this year. The girls have trained exceptionally hard, and we have every intention of winning the championship.

We invite you and your family to attend our final rehearsals before we depart for Holland. If you are unable to attend, we will also be sending all of our donors a video clip of our last training session scheduled to take place at 6 pm on August 10, 2019, at St. John's Sports Club, Hong Kong.

Thank you again for your generous donation. We hope that we will live up to our goals, and make all of our supporters proud by bringing home the gold.

Concluding thoughts

Whether it's a small donation or a large one, sending a thank you letter for fundraising to the donors is a must to show your appreciation. The above sample of letters will give you an idea of what to include in your own message.

It's essential to send an acknowledgment of charity donations immediately. This demonstrates to your supporters that the funds were crucial and that you could not have achieved your goals without them.