Being asked to be a maid of honor is a huge privilege that comes with some significant responsibilities. In addition to organizing the bachelorette party, the maid of honor must also hold the bride's bouquet and keep her dress looking on pointe.
So, you'd think that by the time the reception rolls around, her duties for the day would be complete and she could let her hair down a bit. Wrong. Maids of honor have one final responsibility – the biggest one of the day: the maid of honor speeches.
The content of maid of honor speeches is largely related to the personality of the bride and her relationship with her maid of honor, as well as the setting of the wedding (formal or informal).
Here are some guidelines of what to include in maid of honor speeches:
There are some Do's and Don'ts that should be noted when writing a maid of honor speech. First thing would be to make it brief; we don't want to take the excitement away with prolonged explanations and stories.

Do not use any curse words or profanity, unless you are absolutely sure the bride and groom would not mind.

Do not talk about embarrassing moments, even if it is a touching piece of history, those moments should be left out, at least for that day. Do not talk about past relationships, and do not spill secrets.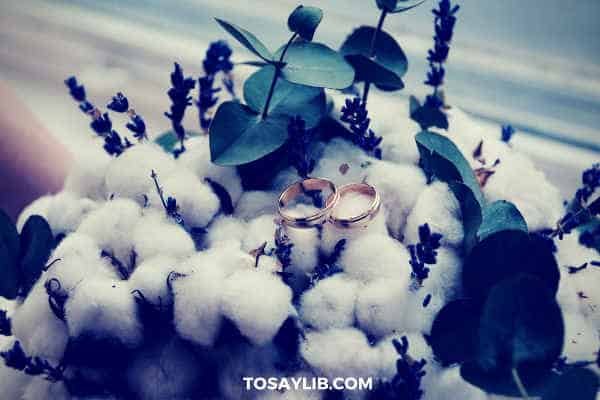 Photo by Irina Kostenich on Unsplash
01
Start your speech by introducing yourself and explaining your relationship to the bride. As a maid of honor, your assessment of the bridegroom goes a long way in people's hearts, especially the couples.
02
Say how honored you are to be at the wedding and how glad you are to be able to give your speech.
03
Thank the families of the bride and groom (if applicable) for inviting all the guests.
04
Include a personal element in the speech (a fond memory or joke). Do your best to add a bit of humor wherever possible, but do not be goofy, it makes things extremely awkward.

Even if the speech is heartfelt or touching try not to sob uncontrollably while reading it.

Even though you are in the story, do not make it about yourself; try to focus on the couple especially the bride. Be polite against all odds, you can poke but do not cross the line. Keep it 'clean' so you don't embarrass the bride.
05
Offer the couple words of advice for their marriage (think about using a good quotation here).
06
End your speech with the standard raising of glasses and proposing a toast (if applicable).
Great examples of maid of honor speeches: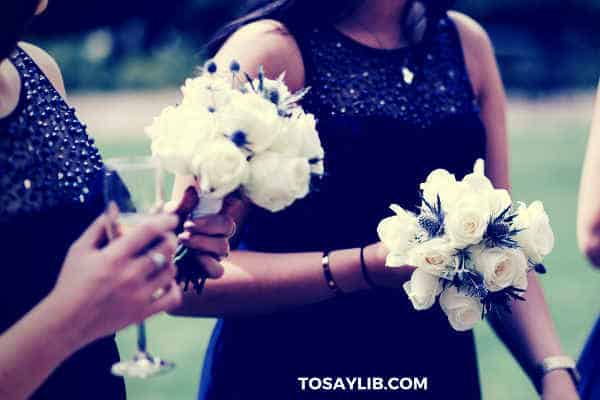 Photo by Irina Kostenich on Unsplash
01
Good evening honored guests, I'm Linda, Sarah's sister.

It is such a privilege to be here tonight, celebrating this beautiful couple – but look at this bride. I can't believe she's my baby sister.

Sarah, you look amazing tonight. This wedding is your dream come true, the one you've been talking about and planning since we were little girls. Remember when we practiced walking down the aisle? Tonight, you got to do it for real!

To my new brother-in-law Michael, welcome to our family. We're all so thrilled to see your love for Sarah and how much change you have brought into her life.

As the two of you embark on your journey as a married couple, I'd like to offer you some advice from Russel M Nelson, who said,
"Celebrate and commemorate each day together as a treasured gift from heaven."

(Propose toast)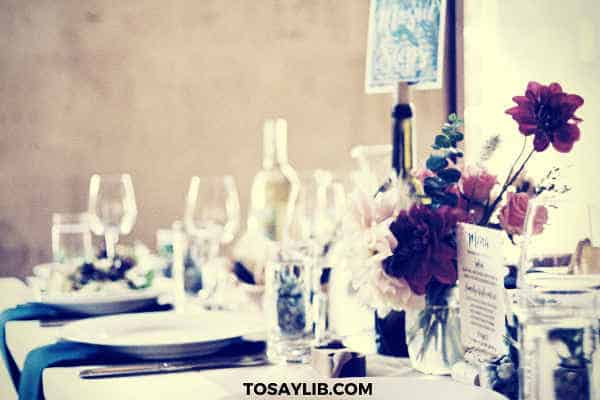 Photo by Daniel Lee on Unsplash
02
I'd like to welcome all the guests attending David and Angela's wedding.

I'm Lynne, Angela's sister. To be honest, I had no idea what to say when I started writing my maid of honor speech.

Growing up, Angela and I argued a lot, about everything from chores, to school, to boys! But that changed as we got older, and today I have the privilege of being my sister's maid of honor, in celebration of the life she's to start with David.

To both families, thank you for making this wedding so memorable. I would like to share some special words marriage itself from Howard W Hunter, who wrote,
"Being happily and successfully married is generally not so much a matter of marrying the right person as it is being the right person."

(Propose toast)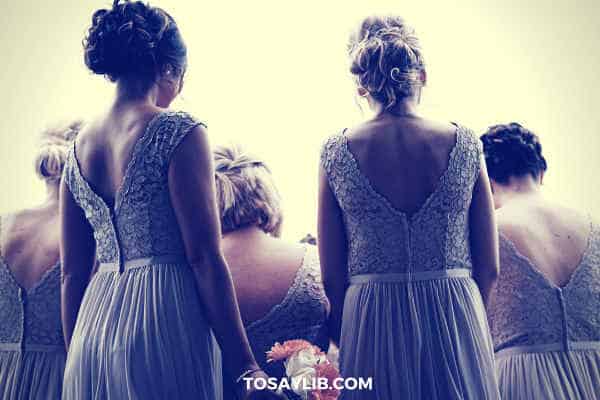 Photo by Andre Hunter on Unsplash
03
Being a maid of honor is not all fun! When I said yes, the maid of honor speeches weren't on my mind! Saying a speech is not my strength.

Nevertheless, here I am, about to say a few words to two very special people, Bill, and Sandy. Sandy and I have been friends since kindergarten. We met on the first day and formed a friendship that has survived many years and formed many memories.

Sandy and I got into plenty of trouble when we were kids. We spent quality time while teenagers grounded for not listening to our parents. Over the years, Sandy has remained as free-spirited and strong-willed as she ever was.

Bill, I hope you're ready for a marriage to a woman who will keep you guessing and never let you have the same day twice! I wish both of you all the best and a marriage filled with joy and laughter. (Propose toast)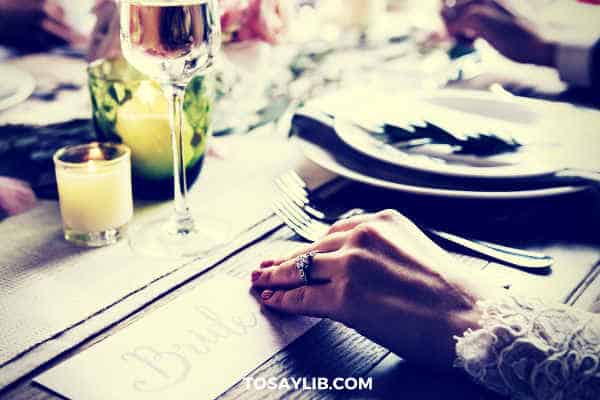 Photo by rawpixel.com on Unsplash
04
Good evening. I'm Anne's maid of honor and best friend.

Tonight, is my chance to give a speech in honor of a very special bride and her new husband. Anne, we've been through a lot together. You were there for me during some very difficult times. As a friend, I cannot tell you how much I value you.

To Anne's family, thank you for accepting me as your own. You've given Anne and William a beautiful wedding.

To William, I'm sure you know just how special Anne is and how lucky you are to have made her your bride.

I'd like to conclude my speech by sharing some inspirational words from Surabhi Surendra
"A happy marriage is about three things: memories of togetherness, forgiveness of mistakes and a promise to never give up on each other."

Thank you so much for letting me be your maid of honor. (Propose toast)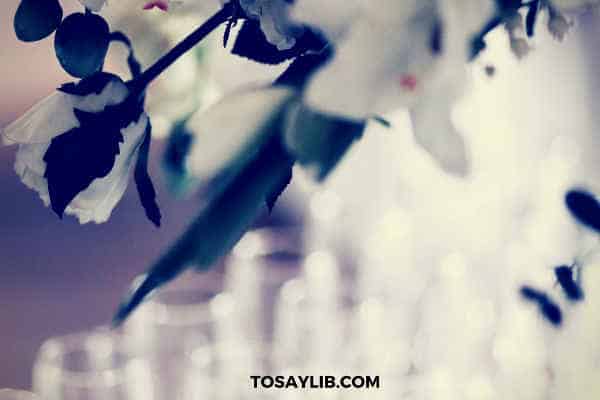 Photo by Lanty on Unsplash
05
Theresa, let me start by thanking you for giving me the privilege of being your maid of honor. You are such a beautiful bride. Dedicating a speech to you is easy.

Theresa is the kind of cousin everyone wants. She is loyal, kind and forgiving. My aunt and uncle have been blessed with a wonderful daughter, and you have given her a very special wedding.

Growing up, I thought the chance to be Theresa's maid of honor would never happen. She was VERY picky when it came to men, and we all thought that no one would ever meet her standards!

But then along came Stan, who entered Theresa's life and changed it forever. I'm so glad for you both that you've met, fallen in love and decided to get married.

I wish you nothing but love, laughter, and happiness in the many years to come. (Propose toast)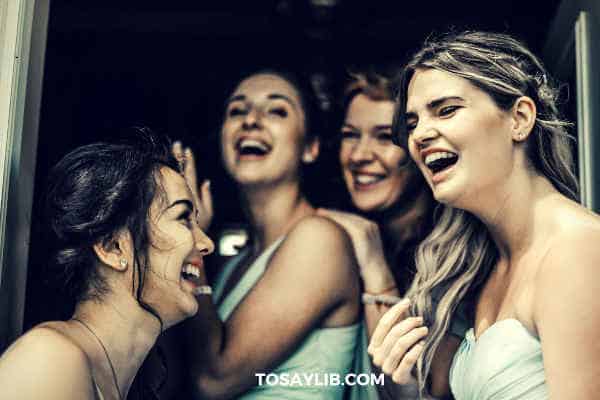 Photo by Genessa Panainte on Unsplash
06
The first time I met the bride, I could not imagine a world where we'd be friends. Our dislike for each other was so strong that for a long time, we could not stand each other's presence.

One day, all that changed. She reached out to me when I was emotionally down, when all my friends, whom I thought I could trust and lean on in time of need, had deserted me. But, not you, my greatest rival (laugh).

Since that time, we have been inseparable, and now here we are. I could not have asked for a better friend.

As the maid of honor I would like to propose a toast; cheers, to my best friend, my once upon a time enemy, and the loveliest bride ever I have ever seen. I wish you both the best things life has to offer.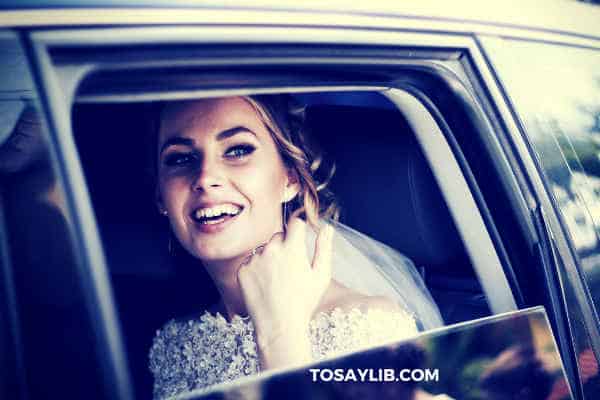 Photo by Marius Muresan on Unsplash
07
Since time immemorial and for many years to come, marriage has always and will always be a beautiful reason to celebrate.

There is nothing more special to a friend, than being given the opportunity to be the maid of honor in your best friends wedding.

For a bride who has not always believed in fairy tales, I have just one question for you now:"How does it feel to be married to your prince charming, knowing you both will live happily ever after?"

As a believer in romance and fairy tales, I have been fortunate to watch their love story unfold into the most romantic union ever. I wish your marriage loads of bliss, health, wealth and continuous laughter.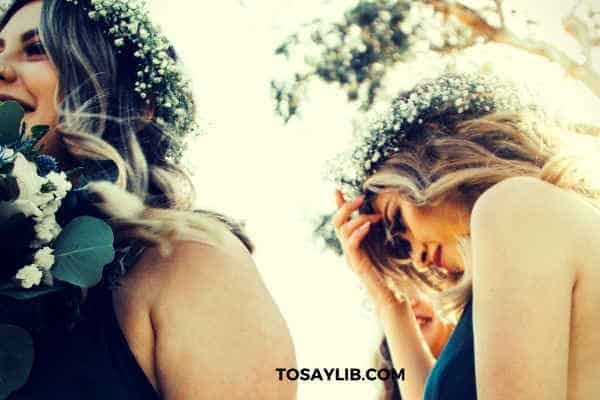 Photo by Omar Lopez on Unsplash
08
I have often heard people use the phrase 'my sister from another mother' and that is Sarah and I; We have always been inseparable, and I am happy and lucky to be here today.

A lot of times I have seen brides get cold feet before the wedding, and I have also seen maids of honor swirl in confusion at the numerous things they have to do for them.

I must confess I too, got to a point during the wedding preparations that I thought I was going to pass out from exhaustion.

But as usual, Sarah, steps in and not only helps me do my job but does it with grace and humor. I thought I was going to be the one to cheer her on, but she is always the one cheering me on. And I just cannot help but marvel at how incredible she is.

She really is a rare gem, and the groom is one lucky man! I propose a toast to the happy couple, to a sweet life and to the sweet family they will make.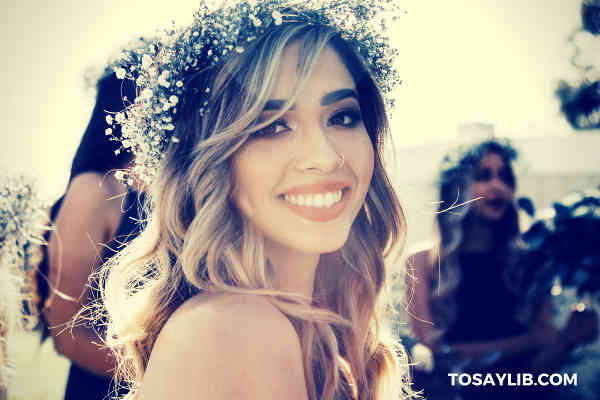 Photo by Omar Lopez on Unsplash
09
I have been given the honor of being my sister's maid of honor … (Not that I gave her a choice though!) and I will try to keep this speech brief, even though I am overwhelmed with warm thoughts and teary eyes.

How could I not be, I have always looked out for her, been protective of her and today she no longer feels like my 'baby' sister.

Well, I for one am not so good at that but, my sister here is obviously a natural; according to her, she took one look at her husband and it was love at first sight.

I have no doubt that these two lovebirds will most definitely be celebrating their golden jubilee in a few years to come.

I am very envious of their union, and I hope when I get married, I can find at least half the love that she has found with her husband.
Conclusion:
After going through this, writing up a maid of honor speech should be a breeze. You might not be a comic or a clown but adding a bit of humor or a funny quote adds an air of relaxation for everyone. It is obviously tough being a maid of honor but trust yourself to have everything under control. Good luck!!!