Relationship
150 + sweet and cute things to say to your girlfriend
Falling in love is one of the most amazing experiences someone can feel in life. There is the unbreakable infatuation with all the things that make up the partner you love. And it's nice to express that love through words. So to keep your lady, the love of your life, happy with spontaneous words of affection, here is a repertoire of cute things to say to your girlfriend.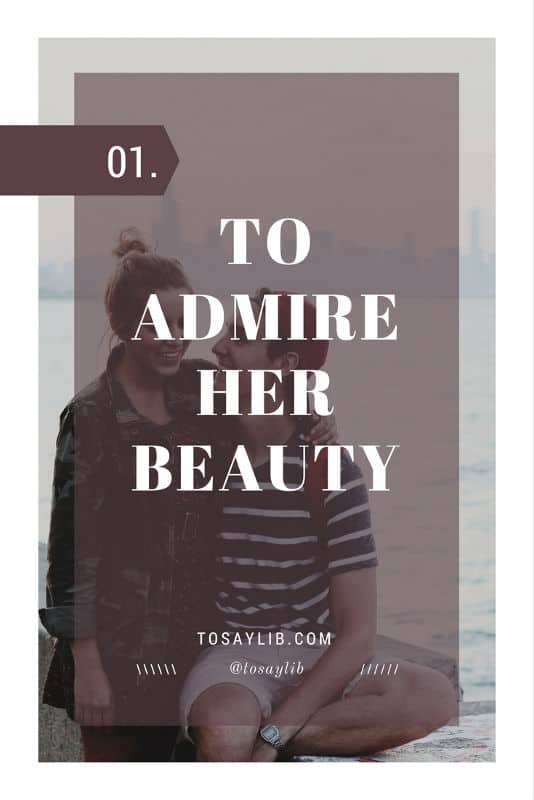 Image from Canva – under one-time use license
1
"I've never seen so many features reflect a woman's beauty quite like yours do."
2
"I love the way you have a special smile just for me."
3
"The sparkles in your eyes are like starting into a sea of gemstones."
4
"When I think I could never be so in love, I just look at your face and smile."
5
"Sometimes it feels like you were carefully constructed by the careful hands of a Greek god."
6
"Inside and out, I've never met a woman so beautiful."
7
"Every speck of you is a marvel and showcase to true gorgeousness."
8
"The beauty you possess is unmatched by even the rarest of stars."
9
"Just a glance from you would blind me for weeks to come."
10
"Your elegance and class is more than I can bear, and I love you for it."
11
"How is it that you can look and act so stunning all the time?"
12
"It's criminal the way you look. You steal my heart over and over again."
13
"No matter how you change your appearance, it always surprises me how you look so amazing."
14
"I have a feeling you'll be this gorgeous all our life."
15
"Sometimes I have to remind myself that I'm not dreaming when I stare at your lovely face."
16
"Every day you add a little more beauty to yourself, and I always see it."
17
"How do you manage to be so immortally good-looking?"
18
"And to think, the woman I love is the most beautiful woman I've ever met."
19
"It's hard not to stare when you're so captivating."
20
"Whenever I see your face, my heart swells with joy—it hurts!"
21
"Throughout life you may age, but you'll only get more and more beautiful."
22
"You'll never understand how much I love the small indentions your face makes when you smile at me."
23
"I can't wait to spend the rest of my life with such a goddess by my side."
24
"Your beauty freezes me to stone whenever I lay eyes on you."
25
"My dearest love, there has never been a creature as lovely and attractive as you."
26
"Your beauty is so powerful that it transcends into my sweetest of dreams."
27
"Your beauty is everlasting, each piece of you ceaselessly angelic."
28
"Your natural beauty leaves me utterly breathless."
29
"I have never felt more love in my soul, than when I am staring deeply into the rose pools of your eyes."
30
"True beauty never fades, and neither will our love for one another."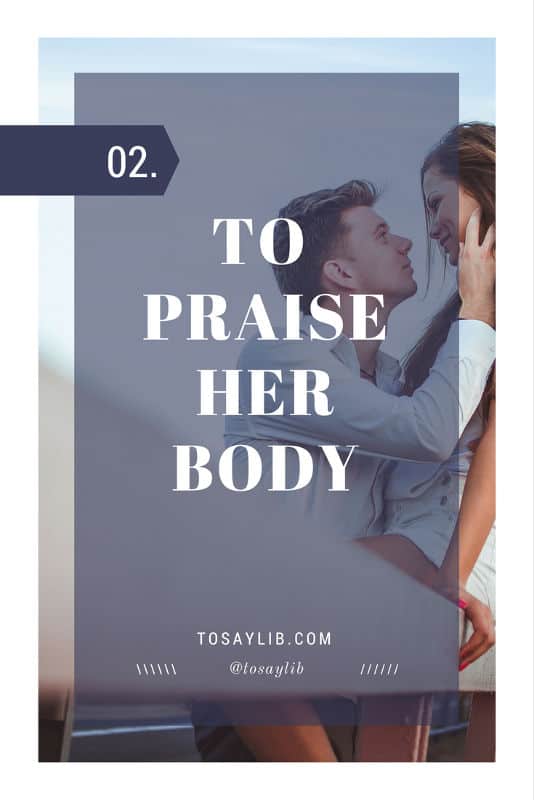 Image from Canva – under one-time use license
31
"You make my knees go wobbly when I touch you."
32
"With a body like yours, it's a wonder how I got you before anyone else could."
33
"I just love the way your body fits so perfectly with mine."
34
"It only takes one look at your physique for me to see I'm a lucky (wo)man."
35
"I'm in love with the subtle ways your body teases me."
36
"Do you realize how gorgeous every piece of you is—eyes, wrist, thigh, everything."
37
"You are my living, breathing fantasy."
38
"I could have never imagined I would fall in love with someone so beautiful."
39
"Just one look, and your body puts me over the edge."
40
"You have to be aware of how your body makes me feel."
41
"Eye contact with you always feels like foreplay."
42
"I lose control of my senses when your body is pressed close to mine."
43
"I've never felt a stronger connection than wat I feel with you when we touch."
44
"Your body feels like home when you're next to me."
45
"Nothing compares to the beauty you express with one sway of your hips."
46
"Accept my imperfections, for I am in the presence of a sculpted masterpiece."
47
"Hold me closer, I can feel how amazing our life together will be in warmth of your comforting embrace."
48
"I only could have prayed for a woman with such a beautiful body."
49
"Do you notice all of the stares I have to fight off because you look so hot?"
50
"With a body like that, I'm nowhere in your league."
51
"Your body is so fine, I can't stop checking you out every time you walk into the room."
52
"To think I will be living my life with a woman so exquisite in both body and soul."
53
"I'm in love with the shape of you."
54
"Every curve in your body is pure perfection."
55
"Your body was handmade just for me."
56
"The way you move makes me greedy for love."
57
"You've made me physically obsessed by how gorgeous you are."
58
"Taut and next to me is how I always picture your perfect figure."
59
"Just a little bit of your touch drives me wild."
60
"Your touch is haunting, and I can't stop thinking about it."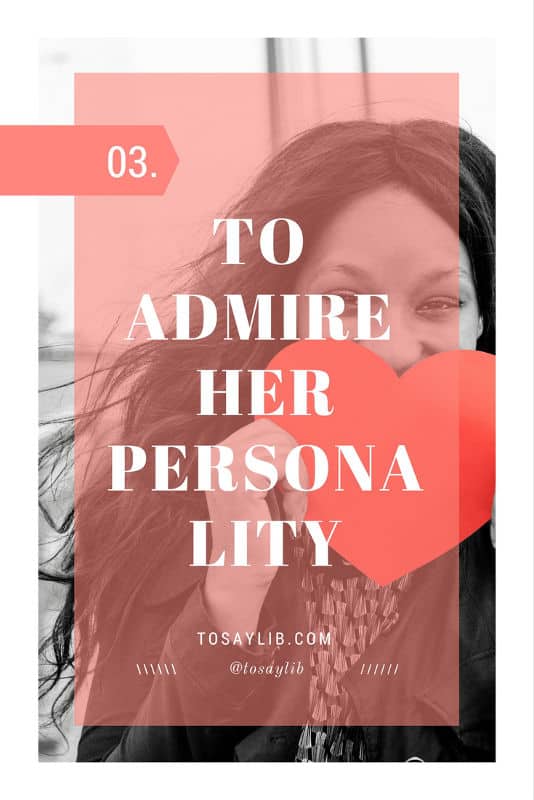 Image from Canva – under one-time use license
61
"Did you know, "I trust you," is another way of me saying, "I love you?""
62
"You make me want to learn how to love like you."
63
"I love the way we can talk about anything because you're so sweet and understanding."
64
"Sometimes I wish we could meet another time, so I could fall for charm all over again."
65
"You're so sweet, that you make me feel like a shy middle schooler again."
66
"Some guys wait a lifetime to find a woman as amazing as you are."
67
"It amazes me how wonderful a person you continue to be."
68
"The way you act around me makes me crazier and crazier. Never change."
69
"No one could ever be as interesting as you always are to me."
70
"It's not fair that your personality is so extraordinary."
71
"I feel like I'm robbing the world of your charm every time you sit and talk with me."
72
"With a girl as sweet as you, there's not much left to do but fall in love."
73
"The way you act just makes me fall in love with you all over again."
74
"You make me feel like the world could be filled with amazing people, but none as amazing as you."
75
"Your kindness always reassures me that everything will be alright."
76
"Your character is something that normally can only found in the best of storybooks."
77
"I'm a lucky guy to have met such a down to earth gal like you."
78
"Your cheerfulness always makes me happy, whether you know it or not."
79
"Your understanding of me is one of the reasons I admire your personality so much."
80
"I love every bit about your character. I could never fall in love with anyone than that."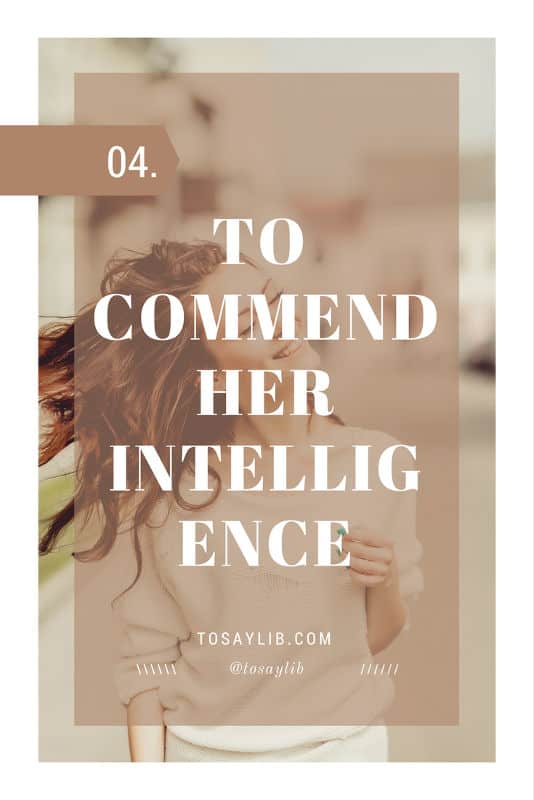 Image from Canva – under one-time use license
81
"That brain of yours makes you too much for my heart to handle."
82
"I'm in love with the never-ending, gifted thoughts that leave your mind."
83
"I love you for more than just your good looks, killer smile, and gorgeous legs–I love you for your individual and always expanding mind."
84
"You're smart, sexy, and amazing: you should register yourself as a lethal weapon."
85
"How have you gone your whole life being the smartest woman in every room you walk into?"
86
"I have never met a woman that was so impeccably intellectual."
87
"You are the wise guide that helps makes me be a better person."
88
"How is it that every word you utter is so incredibly fascinating and knowledgeable?"
89
"With such a high IQ, you must know you're way too good for me."
90
"Did you and your crafty mind conspire to get me to fall in love with you?"
91
"I enjoy listening to each thought that passes through your lips."
92
"It impresses me how you handle and discuss all your beliefs and ideals."
93
"I could never imagine being with a girl who is smart and talented."
94
"It's no wonder you're so successful when you're so put together."
95
"I'd be nowhere without your wit and astuteness."
96
"Your clever mind is always coming up with the most amazing ideas."
97
"You have the most untouchable focus and perseverance."
98
"I shut off my brain when we're planning because I always know you have a fantastic strategy."
99
"How can so many remarkable ideas come from one brain?"
100
"Feeling and logical, you always think with sophistication and class."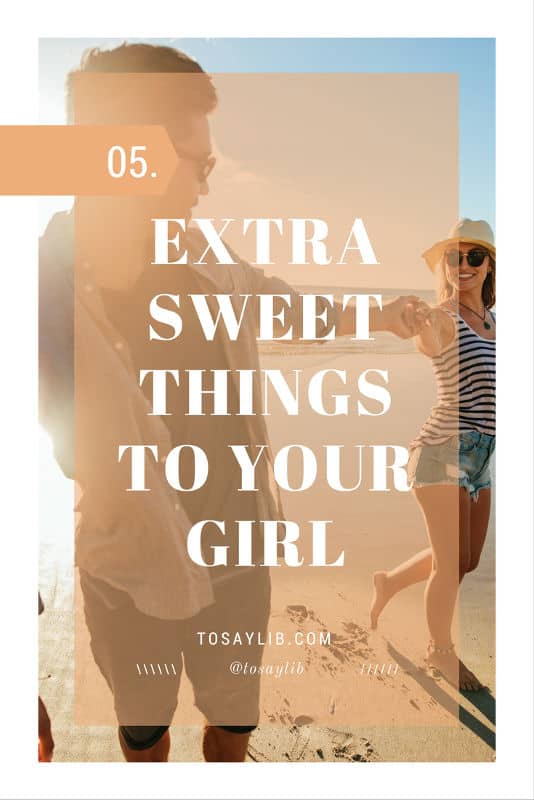 Image from Canva – under one-time use license
101
"Everything about you is completely adorable."
102
"There is no one in the world who could compare to how remarkable you are."
103
"I will always stay with you when you are aching."
104
"I would do about anything to make you happy."
105
"Even when you don't notice, I see everything that makes you irrepealably special."
106
"I feel blessed every time I see you face in the morning."
107
"I can't stand the minutes that keep me from seeing you again."
108
"If my heart was a house, you would be home."
109
"All the matter in the world combined doesn't contain how much I love you."
110
"Your presence makes my heart swoon the corniest of showtunes."
111
"Your love has me daydreaming and hallucinating until I see you again."
112
"Could you feel my heartbeat the first time I laid eyes on you?"
113
"You make me want to jump out of my house and discover the rarest diamond, just to compare it to how rare and precious you are to me."
114
"No matter what you wear, you'll be the loveliest woman in the room."
115
"You made me realize what it means to be a true (wo)man."
116
"Time together is just never quite enough."
117
"If this love is what we say it is, then I'm sure it will go far."
118
"I feel like part of my purpose in life is to be loving you."
119
"I wish I never had to wait to meet you."
120
"In another life, would fate steal you away? I'd run after you and steal you right back."
121
"What we've made together in this life is something entirely new."
122
"I want to be in love with you for the entirety of my life here on earth."
123
"I would be lost, torn, and broken without you as my glowing light."
124
"I want you to the rest of my firsts and all of my lasts."
125
"Putting together all your favorite things in the world is a fraction of how much that I love you."
126
"The stars align when our eyes met…do you think the universe is telling us something?"
127
"Every day I can't wait to kiss your sweet lips."
128
"Together we can leave our troubles all behind us, and instead live a happy life together forever."
129
"Your smile breathes new life into me every morning."
130
"You make me want to go in my room and dance around like a lovesick maniac."
131
"I've seen no one with a cuter smile."
132
"Do you believe in fate? Because I'm beginning to think that we were always meant to be."
133
"All I ever wanted was love, and then you found me."
134
"When we are apart whatever are you thinking of? Because I'm always thinking of you."
135
"Everything you do is cute, and I can't stand it."
136
"You are so wonderful that you've opened my eyes to a whole new world, filled with love for you."
137
"I count my lucky stars that you choose to be my girl."
138
"I just want to thank you for letting me love you."
139
"You make everything you do seem so effortless."
140
"It terrifies me when I think about ever losing you."
141
"You are my exception to every rule."
142
"You are the highlight to my lowlife."
143
"Just being near you makes everything a little better."
144
"I have never felt so deeply connected to anyone like the way I feel when we kiss."
145
"The way you twist your hair when you're bored still gives me butterflies."
146
"I don't even have to wonder why I want to spend my life with you because you show me why every day."
147
"Your love melts the weight of the world off my shoulders."
148
"You make me believe soulmates are real, and we were destined to be together."
149
"You are the only one I will ever want in my life."
150
"I will continue to grow as a better man thanks to you."
151
"I'm so into you that I can't breathe."
152
"There is no one as special in this world as you are to me."
153
"Waiting is insane, so why don't we just keep falling in love?"
154
"Continue to be the best thing in my life, please?"
155
"There is nothing better than seeing you after the hardest day out the world. You make my world shine brighter."

And there is a list of 155 cute things to say to your girlfriend! Use these to fill your life together with sweet words and appreciation.