Funerals are a sad time for everyone. The only comfort, is that it is a time where people come together for those who are grieving.
After the chaos has passed and the dust has settled, it is time to say thank you to all those who have helped, from those who donated, to those who took part in the funeral ceremony.
Here are funeral thank you notes that will help to show your appreciation:
Thank You Notes for Funeral Attendees Who Sent Flowers

For people who sent flowers before or after the ceremony, here are some funeral thank you notes that will show them how much you appreciated it:

01
Though this is a challenging time for the entire family, your flowers brought much-needed light into our lives.

Thank you for being so thoughtful and supportive through these tough times.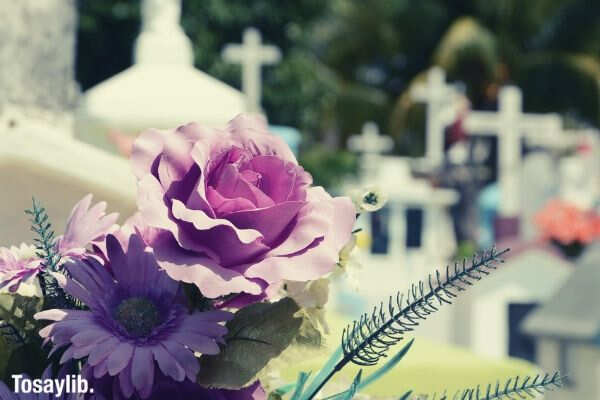 Photo by vlanka under Pixabay License
02
Did you know that lilies were Dalia's favorite?

I'm sure she would have loved them, just as much as I have. Thank you for keeping us in your thoughts.
03
I know you have a very hectic schedule and flying halfway across the world for a funeral was not feasible, but the fact that you took time out of your busy schedule to hire a florist for the funeral really meant the world to the family.

He told me that you were very hands on and was very specific about how everything should look. You'll be pleased to know that they looked amazing and everyone loved them. Thank you for everything!
04
Thank you for the beautiful floral arrangement that you sent to my house.

I now have them on my bedside table to remind me about my thoughtful coworkers I have, every time I wake up.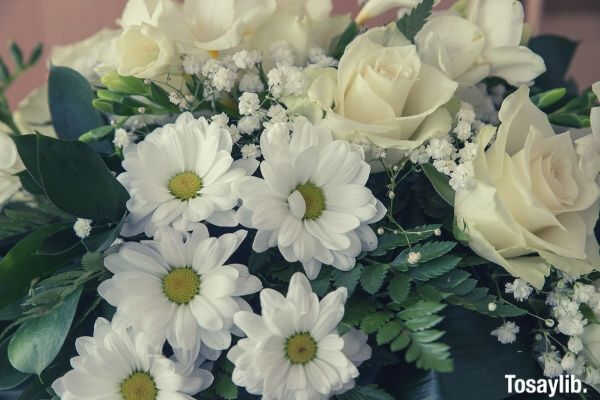 Photo by algria under Pixabay License
05
I really appreciate your continued love and support through this rough period in my life.

The flowers you brought to my office really helped to brighten up my day. Thank you.
Thank You Notes For Those Who Made a Memorial Donation

The persons who made a memorial donation deserve a special thank you. Here are thank you notes to say just that:

06
It is no secret that Adam's death left a big hole in our hearts and our lives.

Your generous donation to making the memorial what it was, took a huge weight off our shoulders. I would like to thank you on behalf of the entire Green family.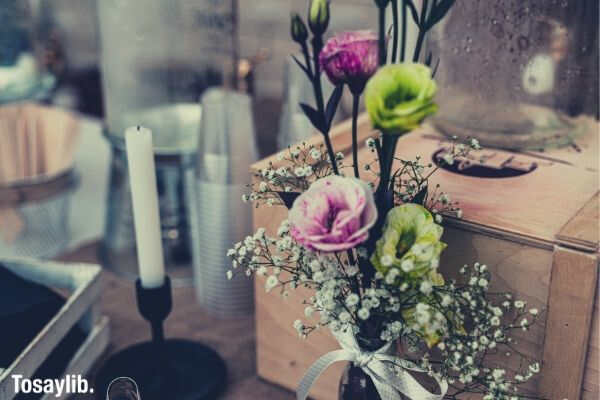 Photo by Andrea Mininni under Unsplash
07
Thank you for attending my husband's funeral.

The donation made by your company was a tremendous help in these trying times. I know John would have appreciated it.
08
On behalf of the entire Lewis family, I want to thank you for your generosity and your continued support.

Your donation certainly eased the financial burden that comes with funerals and has allowed our family to focus on reflecting on the life of Hannah Lewis. Thanks again.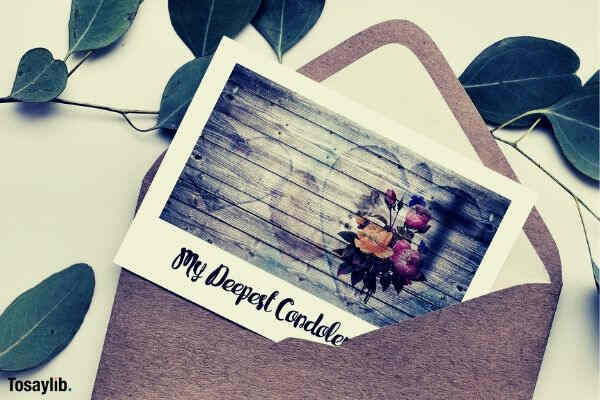 Photo by geralt under Pixabay License
09
Maria was truly blessed to have such kind and generous coworkers. Your donation was used to hire the caterers for the funeral. Much thanks to you all!
10
Thank you for your kindness and thoughtfulness during this time.The memorial contribution was much appreciated.
Thank You Notes for Friends Who Lent a Helping Hand

Friends who lent a helping hand must be shown appreciation. This includes persons who may have brought you food, covered a shift, volunteered to babysit, provided transportation and so much more. Take a look at these funeral thank you notes for such persons:

11
It was very kind of you to bring me dinner while I was grieving the loss of Kory.

This gesture meant a lot since some days I didn't feel like getting out of bed. If you hadn't done what you had, I would have gone entire days without eating.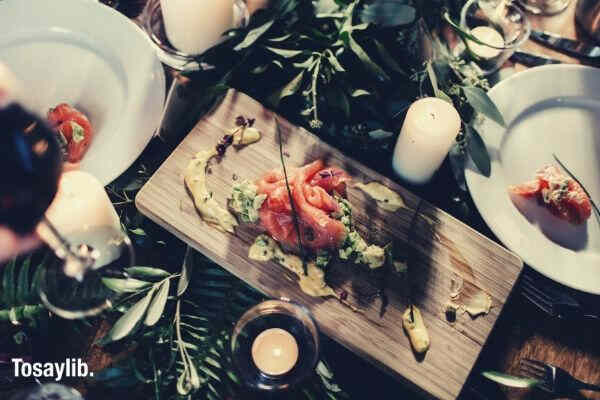 Photo by Amanda Drost on Reshot
12
Thank you for organizing the funeral luncheon and for helping to prepare the food.

Planning the funeral was stressful enough but your kindness helped to lift some of the burden.
13
I cannot thank you enough for covering my shifts at work when I was too overwhelmed to function.

All the work you have done will make my return to work much easier as you took on the bulk of the workload. Friends like you are hard to find but I intend to keep you in my life forever.
14
I never imagined a day would come where I would be left alone to care for the kids by myself. I really wasn't prepared for any of this.

I just wanted to say thank you for stepping in to babysit when I had to be all over the place putting this funeral together. Your kindness will never be forgotten.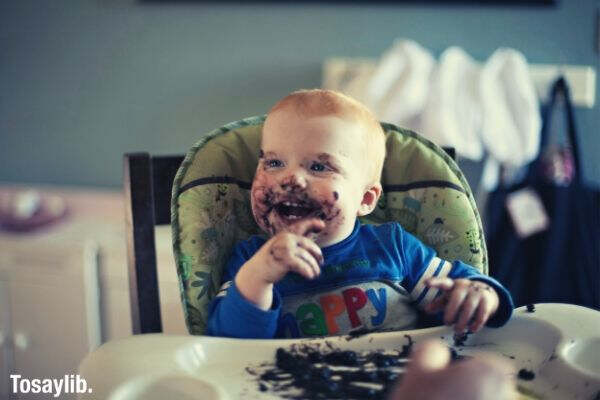 Photo by Stacy Guthrie under Reshot
15
I would like to thank you for your understanding and patience during this time. Not every boss would grant their employee an extended paid leave from work.

You don't know how much this means to me and I feel very lucky to be a part of such a supportive and considerate organization.
16
Thanks for all your assistance while I was planning Robin's funeral. You volunteering to watch the kids made everything so much easier. I really appreciated it.
17
Thank you for serving as a pallbearer at Nicole's funeral at the very last minute. I don't know what I would've done if you hadn't stepped in.
18
Thank you for helping me with all the funeral arrangements. I could not have done it on my own. Your friendship means a lot to me.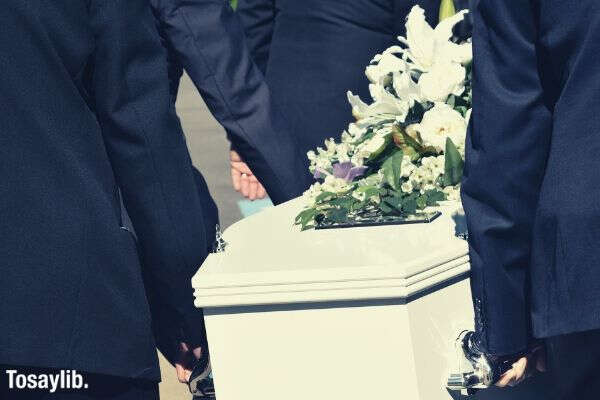 Photo by carolynabooth under Pixabay License
19
Words cannot express how grateful I am to have a friend who was willing to go the extra mile when it came to funeral preparations.

Thank you for helping me to organize everything. You helped me to manage the burden.
20
I just wanted to say thank you for picking up the kids from school while I was dealing with my husband's death.

This has been a very tough time for all of us and what you did meant the world to me. Thanks again.
Thank You Notes for Musicians Who Performed at the Funeral

The musicians who performed at the funeral should also be shown appreciation. Here are thank you notes to thank them for making the service what it was:

21
Thank you for your beautiful performance at my mom's funeral.

It must have been difficult to play the piano and sing at the funeral of the woman who taught you everything you know, but she would have been proud to know that you have mastered the art.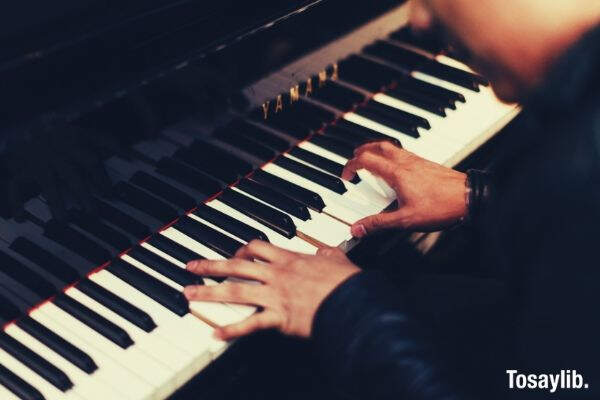 Photo by Gabriel Gurrola under Unsplash
22
I would like to first say that you are a brilliant organist. Thank you for sharing your talent with us and for making the hymns more heartfelt.
23
Thank you so much for volunteering to play the piano at my aunt's funeral service. Your talent impressed everyone in attendance and the soothing tunes helped lift broken spirits.
24
My father always enjoyed hearing the violin. The piece you played would have really pleased him. Thank you.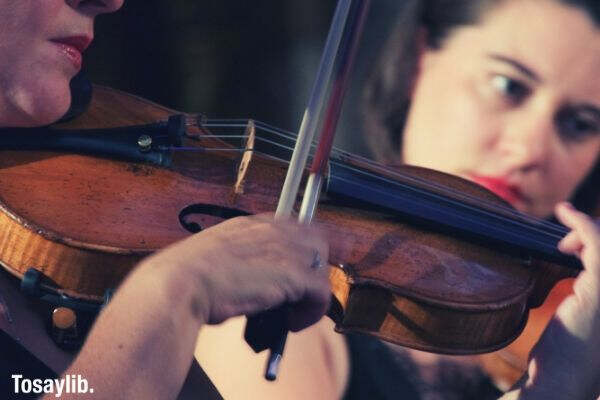 Photo by Pascal Bernardon under Unsplash
25
Thank you for playing the guitar at my grandfather's funeral service. The music, along with your angelic voice, touched our souls and brought us comfort.
Thank You Notes for Clergy Who Presided at The Funeral

Here are thank you notes for the clergy who presided at the funeral:

26
The Jackson family would like to express our sincerest gratitude for the beautiful service you conducted in honor of Juliet Jackson.

The words you shared were a great comfort to her family and friends during this time of grief.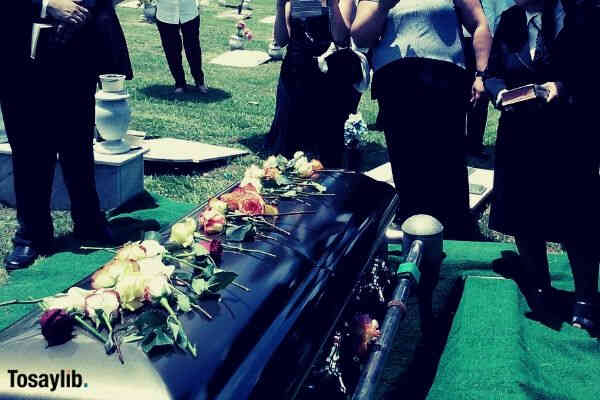 Photo by Rhodi Alers de Lopez under Unsplash
27
Thank you for your counsel and for officiating at Danny's funeral service.

I know he looked up to you and you valued him as a member of the church. It is not easy for any of us but your inspirational words honored his life and legacy. For that, we are truly grateful.
28
Your sermon reminded us that in difficult times we can always lean on our church family to provide us with comfort and support.

I would like to thank you for the brilliant service you prepared to celebrate the life of Lisa Myers, and may you continue to be blessed, now and forever more.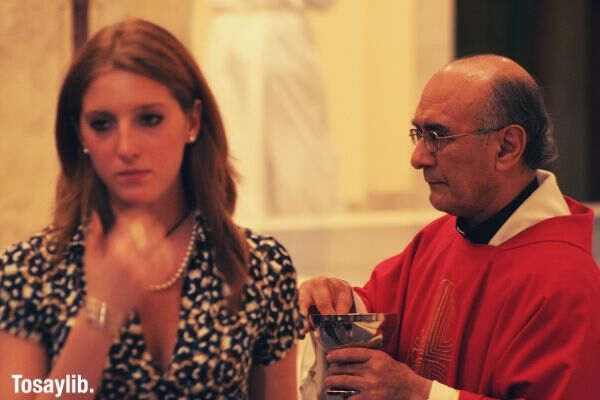 Photo by Darnok under Morguefile
29
With Christ in the vessel you can smile at the storm' was Elizabeth's favorite bible verse.

Thank you for incorporating it into your sermon and for sharing thoughtful words with the family and friends of the deceased. Your continued support are greatly appreciated.
30
On behalf of the entire Richards family, I would like to thank you for being there for us in this most difficult time.

Thank you for keeping the family in your prayers, and thank you for the encouraging words you shared at the funeral service. It was a comfort to us all.
Messages to thank you Friends Who Delivered a Eulogy

Delivering a eulogy is not a simple task. A person is required to sum up the life of the deceased and share their most precious memories, succinctly.

Here are thank you notes to show your appreciation for friends of the deceased who delivered a eulogy:

31
The eulogy you prepared for Thomas' funeral was a masterpiece.

I am grateful for your participation in the funeral service and for your sharing of those precious memories. He was lucky to have such a great friend.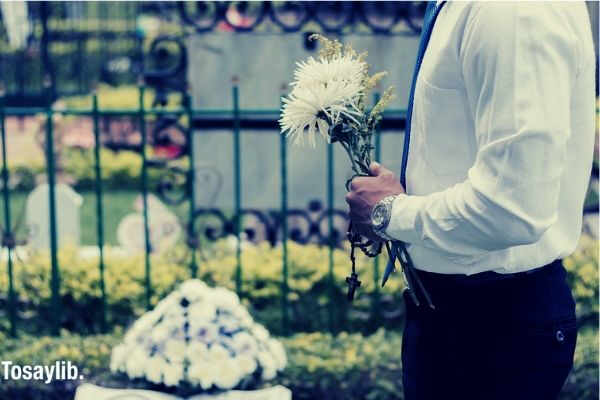 Photo by joaph under Pixabay License
32
Thank you for speaking at Tony's funeral.

Tony didn't only see you as a boss, he also saw you as one of his dearest friends. The entire family appreciated you taking time away from work to share your fondest memories with him.
33
I am so glad that you could make it to the funeral and deliver the eulogy.

Francine held you very dear to her heart and I'm certain she would've appreciated all the good things you had said about her. Thanks again
34
While a video of a eulogy is a bit unconventional, we understand that your work in China would have made it impossible for you to deliver it in person.

Though you could not have been there physically, your words still managed to move everyone to tears. Thank you for your kind words and thank you for being such an amazing friend to Bryan.
35
Thank you for delivering the eulogy at Porta's funeral.

Your heartfelt words were very moving and they provided comfort to everyone in attendance.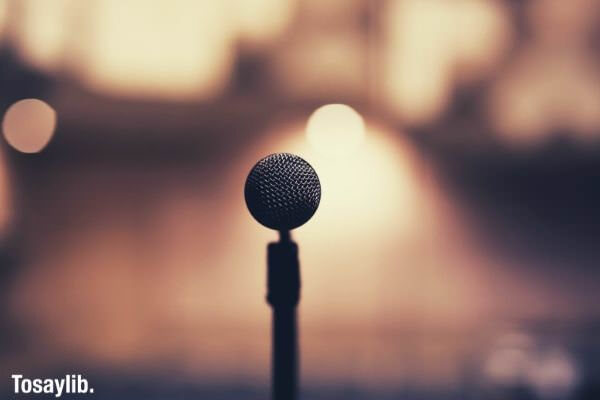 Image from freestocks.org from Pexels under Pexels License
Conclusion
A lot goes into a funeral and you need to write funeral thank you notes to all who have lent a helping hand, or who have helped to comfort you.
Is there anyone you forgot to thank? It's never too late.