It can be a great honor to be chosen by your close friends as his right-hand guy for his wedding. However, this honor comes with responsibilities, like the best man speeches
This small but impactful speech is very important, so you need to dedicate more than enough time to writing and rehearsing it (around two months, to be more precise). Did you know that only 10% of the population loves speaking in public?
So that means that 90% of people are horrified at the idea of delivering a speech in front of crowd. You, as the best man, may not be very happy about doing it either, however, we assure you that you can do it! Read on!
The Basic Outline for Best Man Speeches
You want to write the best speech for the groom, right? You are his best man, so you need to do it, even if it seems impossible. Let's get started by showing you how to organize a basic outline for a great speech:
01
Start with an opening line that commands everyone's attention
02
Continue by thanking the other people who have delivered a speech
03
Congratulate the groom and bride as a couple
04
Make a compliment to the bride
05
Tell a short joke about the groom to lighten the mood
06
Read messages from people who were unable to attend the wedding, if any
07
Use a famous quote (from a well-known book, a poem, or a celebrity), if any
08
Propose the toast with a cheerful tone
Here are some more Do's and Don'ts for writing your best man speeches
01
Do Always compliment the groom and the bride. This is their celebration after all.
02
Do Make sure that you involve the family and the guests of both the groom and bride in your acknowledgements.
03
Do Try to feel the situation. If you know that sharing an awkward joke will put the groom in a bad light, don't do it.
04
Don't make it about yourself – make it about them.
05
Don't share a joke or a story that will make either the groom or the bride uncomfortable
06
Never ever mentions ex's, even if you just want to be a bit humorous and funny. It will ruin the occasion, trust me!
As you can see, there are just a couple steps to writing an impressive speech as the best man. You can do it! Let's take a look at these examples of best man speeches.
Examples of Standard Best Man Speeches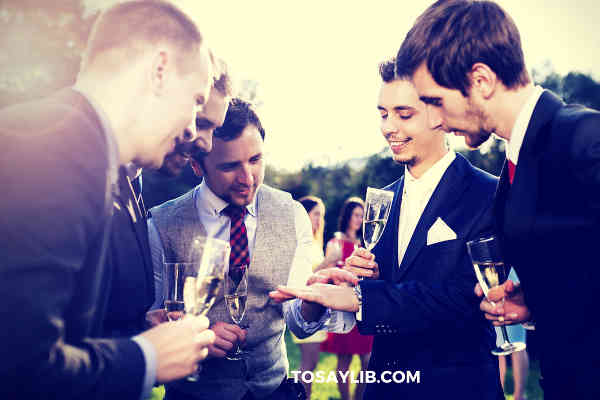 Image from Canva – under one-time use license
01
Good afternoon ladies and gentlemen, please allow me five minutes of your precious time. My name is John Lee, the best man, and I would like to thank the other people who have delivered wonderful speeches before me.

As you can maybe tell, I'm a little nervous but quite adorable, nevertheless. I will start by saying that I am very honored to be here, and to be a part of this wedding between my best friend James and his charming and lovely Jane. I know, I know, James was expecting a compliment as well. Compliments must be earned, my friend, so make sure you make this wonderful woman happy for the rest of her life.

And Jane, rest assured that even though he may not be the perfect man, John is one of the most caring and warm people I have ever had the honor of calling my friends. On behalf of Martin, who could not make it to the wedding, I want to wish you a happy wedding day and only good luck going forward.

As Ariel Levy once said,
"A wedding, a great wedding, is just a blast. A celebration of romance and community and love… What is unfun about that? Nothing."

So let's have a toast for the wonderful bride and groom, and to their undying love!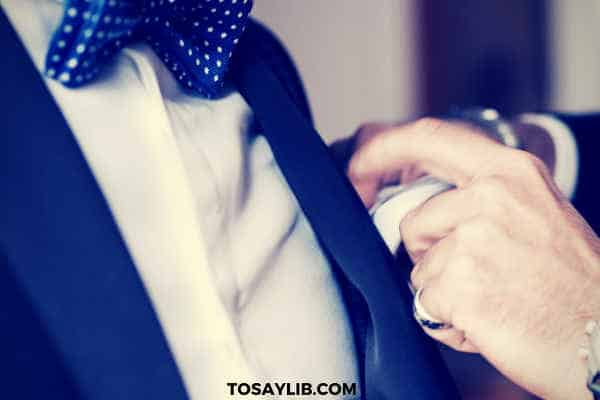 Photo by Filippo Andolfatto on Unsplash
02
Hello everyone. First, I want to thank each and every one of you for taking the time to be here with us on this special occasion. My name is Fred and I am honored to be the groom's best man. I'll keep it short and to the point, in an attempt to not bore you all with my speech.

John, I've known you for 20 years and you were there for me every day, during both my highs and my lows. You are a wonderful person, a charismatic man, and a very fun friend.

Susan, this man will make you happy for the rest of your life! Just as you, the most sensible and warm woman I have had the pleasure of meeting, will make him whole.

You two are the perfect couple, and I wish you all the best in life. May you love each other until the end of days, Susan and John. Now, we toast to you and your love. Cheers!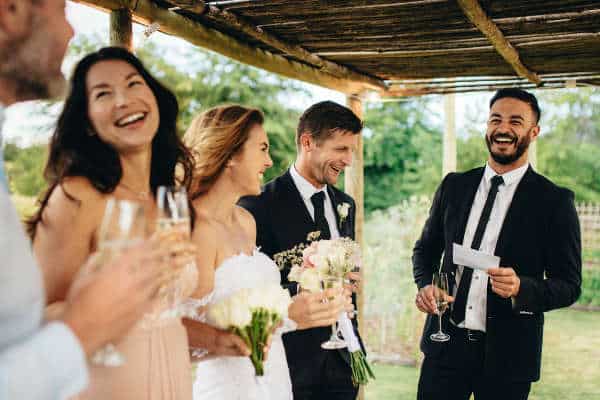 Image from Canva – under one-time use license
03
The "involving the parents" Speech (If you are close to the parents of the newlyweds, or you know that they have a light sense of humor, use this to include them.)

First of all, I want all of us to have a toast for the newlyweds (raising your glass for a toast)

Now that we all have that covered, I just want to thank James and Susan for this absolute blast of a wedding that we are celebrating today. Although I know James all too well, and I must say, (Bride's Parents Name) – mam and sir, I know it wasn't easy watching your only daughter marry a good-for-nothing clown like James here, but I sure am grateful you did!

All joking aside, James is a really great man that I admire, and I am sure your daughter is safe in his hands. John, Susan, I wish both of you all the best and a marriage filled with joy and laughter. (Propose toast)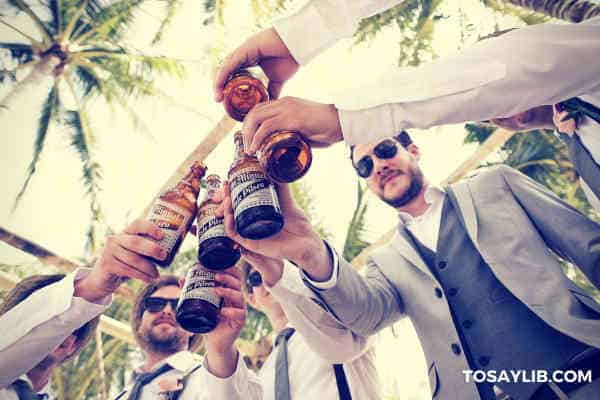 Photo by Kats Weil on Unsplash
04
The "I saw the love blossoming" Best Man Speech (This is one of those best man speeches used to praise both the husband and the bride. If you want to get on the good side of your buddy's wife, this is what you should use)

Back in high school, I was a witness to the romance of James and Susan and it was definitely a story to tell. In every relationship, there are ups and downs, but they sure know how to work their way around it.

Looking back, I think their relationship blossomed not only because of love – but also because of trust, communication and respect. When you respect your partner and you communicate with them about how you feel, little misgivings and misunderstandings are easily fixed. Thank you, James and Susan, for showing me that.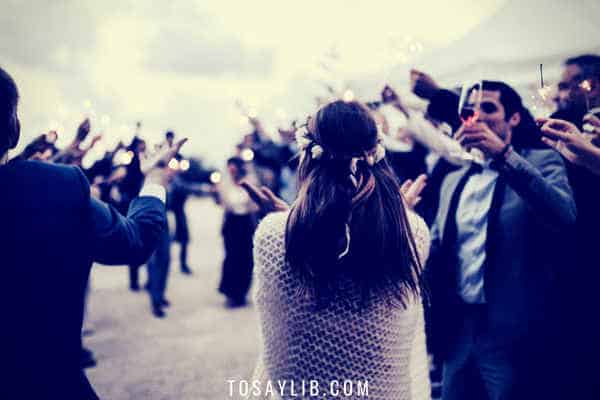 Photo by Sweet Ice Cream Photography on Unsplash
05
The "once upon a time" Best Man Speech (This one is used to praise the groom and put him on a pedestal. Of course, you need a great story from the past to pull it off – which means you and the groom should have a lot of years spent together)

Once upon a time, I was so piss-poor that I don't even have enough money to buy a McDonald's Happy Meal for myself. Of course, not having a Happy Meal to help me study in between college classes was really terrible.

Now, James here saw me alone in the far corner of the room one time, after our Literary class, and I knew that HE KNEW I had no money. Look, my clothes were really shabby at that time – just one look at me and you'd know too. But James didn't patronize me. Instead, he often indirectly gave me food, saying, "Man, I am too full and I am on a diet. I just don't want this food to go to waste, here share it with me."

I know, James, that you just wanted to help me out during that time, and I really wanted to thank you for that. I am sure that Susan will be lucky to have a man as kind and as compassionate as you.
Examples of Funny Best Man Speeches
Image from Canva – under one-time use license
06
Hello everyone, hello Jane, hello James. Glad to see you both at your own wedding. My name is John and I am the best man. For those who do not know me, I am courteous, house trained, somewhat witty, and very rarely bite.

Now, as I will quickly demonstrate, I am also a complete novice at delivering a speech. Regardless, I would like to thank everyone for being here on this wonderful day and also thank everyone who delivered a speech. Your speeches were better than mine, that's for sure.

To Jane, the amazingly delightful bride, I would like to say that I really admire you and your courage to marry my best friend James. It takes a strong person to stick by this guy, I'd know.

As John Heywood said it,
"wedding is destiny, and hanging likewise."

However, James is surely a late bloomer. Your love, attention and affection will make him open up into the amazing man that I know him to be. A toast for the bride, groom, and their holy union!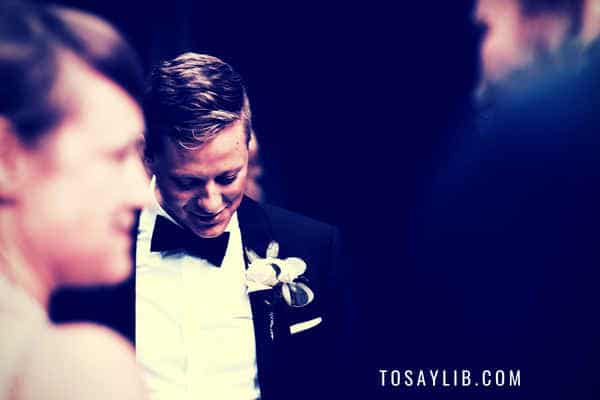 Photo by Victor Rodvang on Unsplash
07
Good evening everyone! I hope you're all enjoying yourselves and that everyone is having a great time! My name is Brad and I am, as you've probably already guessed, the best man. Don't worry; my speech won't be long. In fact, you can think of it as a mini-skirt; it is long enough to cover all the essentials but short enough to keep your full attention.

John, I want to thank you for being such a close friend and such an awesome brother for all these years. And Susan, we can all agree that you look stunning and that John really won the lottery with you.

John and Susan, tonight we have the honor of celebrating you and your union. I wish you all the best, and may your lives be full of laughter, love, health, joy, and success. A toast to the beautiful bride and elegant groom. Let the party begin!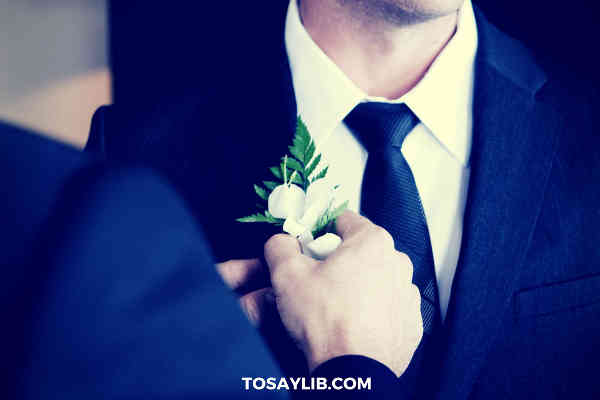 Photo by Mélanie Villeneuve on Unsplash
08
Good afternoon ladies and gentlemen. My name is John and I am delighted to be the groom's best man today. John and I go back a long time, since we grew up together. We were always close and he was always an inspiration to me. This man is one of the highest-quality men I know; something Susan, the bride, can tell you more about later this evening.

James may be a handsome devil, but Susan is an even sweeter angel. Together, they are the most wonderful couple. It is a pleasure to wish these beautiful newlyweds that best of luck in life. May each protect the other and may your love grow ever stronger with each passing day. Cheers to you, Susan and James.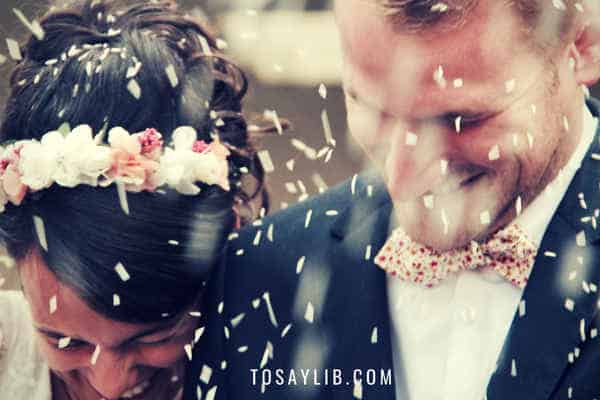 Photo by Elodie Ozanne on Unsplash
09
The "He is everything…. Not!" Speech (Want to throw a little jab at your groom while making the bride and the audience laugh? Here is a tried and tested one that you can use)

Susan I'd like to tell you that my friend James is just one of a kind. I mean, how can you find someone like him in this world?

Hardworking, diligent, charismatic, helpful, loyal friend, gentleman, loving and caring – I am telling you, I am none of these things! Wait – this is about James. (Now, you don't want the groom and the bride to be embarrassed, so this is the part where you switch the steering wheel towards a more "positive" vibe… after waiting for the laughter to subside)

To tell you the truth, I can never be so proud of James. I have known him for such a long time, and all of the things I said earlier are traits that he possesses – except of course the "charismatic" part because in our circle of friends, I already got that covered (you wink)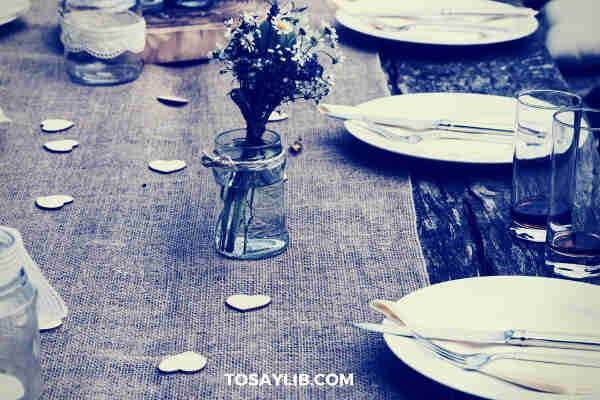 Photo by Stella de Smit on Unsplash
10
The "I Have A Funny Story" Speech (This is mainly used to break the ice and make the audience feel a bit lighthearted. If you have a funny story that involves both the bride and the groom, that would be so much better!)

Hear! Hear! I have a funny story to share with you today, if James doesn't mind? Yes? No? Okay here it goes. Almost 5 years ago, we went into this small Chinese restaurant, just behind the university. I know that you remember this, James and it still makes me chuckle whenever I think about it.

While dining there, we had this stupid idea to try and shoot crumpled paper at a glass of water. Whoever got it in first won the game. Well, James and his clumsy hands here, he overshot the paper and it hit someone in the head. You know who that someone was? It was Susan and believe it or not that was how they met!

Five years later, and now here we are at their wedding. Who would have thought, right? Sometimes, funny moments can even serve as a bridge to a budding love.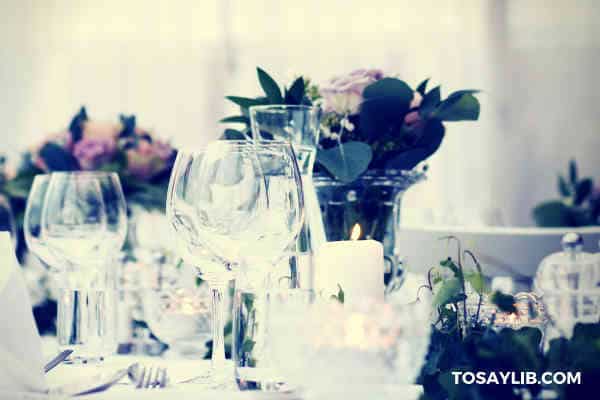 Photo by Evelina Friman on Unsplash
11
The "Good Guy Groom" Best Man Speech (Want to be funny and witty while throwing a little jab at the groom? Here is a tried and tested one that will really give you a lighthearted opening for your speech)

Ladies and gentlemen, James and I have been friends for over 10 years now. That is why I believe I am definitely qualified to highlight James' positive and negative traits for you. But you know what? I don't believe in putting James on the spot on his own wedding day!

So, in deciding to just skip all the negative aspects about James, let me focus instead on his positive traits. (Cue: Do a long pause here to get the attention of your audience)

That's it, ladies and gentlemen. Thank you and have a good night! (Doing this will make your audience laugh because it means the groom has no positive traits – which is just a joke of course)
Conclusion
A wedding celebration isn't complete without its dose of memorable (and sometimes cheesy) speeches. And believe it or not, best man speeches are some of the most awaited events in a wedding event (aside from the Kiss and the Bouquet Throw, of course!)
Well-thought of, catchy and lighthearted best man speeches can really grab the attention of the audience. When delivered perfectly and in the right way, it will be forever engraved in the minds of the groom, the bride and everyone in between. Of course, aside from paying tribute and gratitude to the newlyweds, you are guaranteed to be the most recognizable person in the room if you give out a great best man speech.
Hopefully, these best man speeches can help you get off your writing hump and help you deliver the most awesome best man speech possible.