Witty funny
Useful Phrases and Words to Describe Wine Like a Connoisseur
The worst feeling you can have is being at a wine-tasting listening to all the other participants making comments about the wine. Many times, the words to describe wine may be unfamiliar to you.
You might not know a lot about wine, but there are phrases and words to describe wine that will leave you sounding like a sommelier.
Let's start by looking at the different wines you can order in a restaurant or expect to taste at an event.
The most common wines you expect to taste
The most popular red wines you'll encounter are Pinot noir, Cabernet, Cabernet sauvignon, Bordeaux, Merlot, Shiraz, Chianti, Burgundy, Zinfandel, and Beaujolais.
There are white wines that are popular with connoisseurs. They include Chardonnay, Chenin blanc, Pinot Grigio, Riesling, Sauvignon blanc, Gewürztraminer, Moscato, Pinot blanc, Viognier, and Semillon.
Many people favor sparkling wine. It, too, has several variants. They include Champagne. Sparkling wines are categorized by how dry or sweet they are.
You get brut (dry), brute rosé (dry and pink), blanc de blanc (dry and white), sec (somewhat sweet), and demi-sec (sweet).
Sparkling wines are named after the area they grow in such as spumante from Italy or Mumm from Napa. There is Cap Classique from South Africa and Cava from Spain as well.
They are all made using similar processes. However, a sparkling wine may only be called Champagne if it is made in the Champagne region of France.
If you know the type of wine you're drinking, you'll have a good idea of the words to describe wine you need to have on hand.
Words to describe wine like a pro when commenting on the quality of a good wine
01
"This is a wine with a refreshing, crisp taste. The levels of acidity have been monitored to make sure they're just right. What a lovely wine to enjoy on a hot summer's day."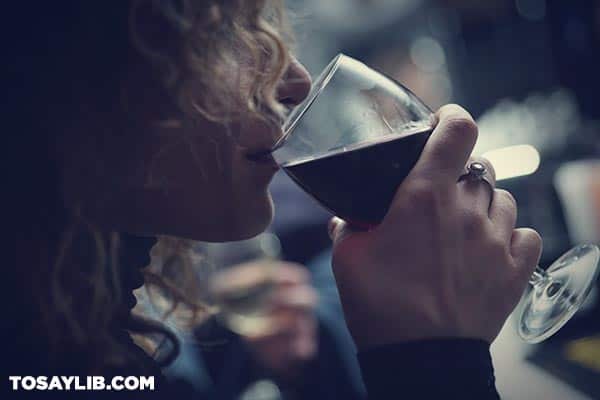 Photo by Alonso Scarpa on Unsplash
02
"I found this wine to be well-balanced in that all the elements combined harmoniously. The levels of alcohol, acidity, fruitiness, tannins, and sugar are in synch with each other."
03
"What a complex wine! There are so many aromas and flavors in it. Somehow, however, they all seem to combine perfectly to deliver a great taste sensation."
04
"I experienced tasting this wine as having a chewy element. It's strongly flavored and contains plenty of tannins, but not to the extent that I'd label it aggressive."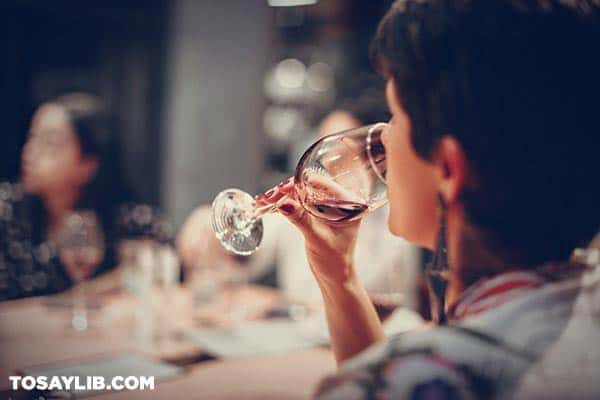 Photo by Helena Lopes from Pexels under CC0 license
05
"A full-bodied wine that left my palate tingling in anticipation of another sip."
06
"I'd rate this wine as flamboyant owing to the aftertaste which reveals the fruitiness of its flavor."
07
"The oak flavor of this wine gives it a pleasant taste that is pleasing to the palate. Storing the wine in oak barrels always seems to add to the unique flavor."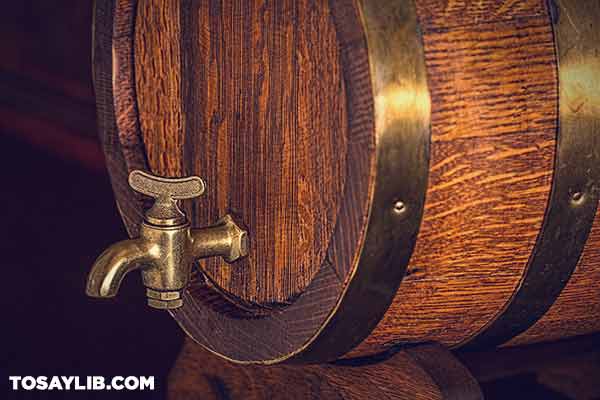 Photo by stevepb from Pixabay under CC0 license
08
"This Chardonnay has a rich, creamy flavor that fills the palate and goes down the throat like butter."
09
"This Cabernet is silky. It's smooth and leaves the palate begging for more. I can see myself sipping on a wine like this in front of a blazing fireplace in the winter."
10
"This is an opulent wine. It is rich and smooth. It's also a bold wine with a unique taste."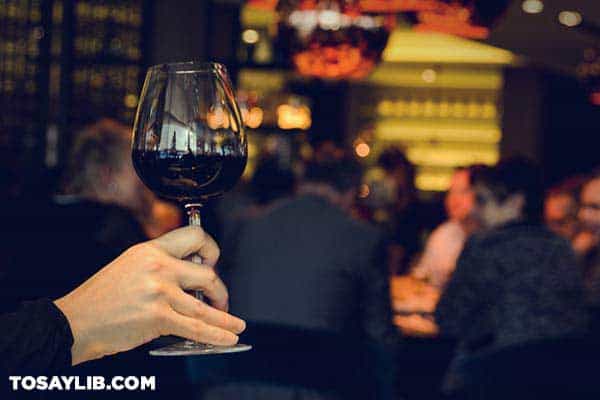 Photo by Skitterphoto on Unsplash
11
"This big wine fills the palate and tickles all the taste buds. The right combination of fruit and tannin has been achieved."
12
"This wine has a cigar box flavor. It's sweet and smoky from the cedar wood it has been exposed to. It's a great post-prandial wine."
13
"A refined wine such as this has been exposed to minimal tannins which gives it a pleasing flavor I enjoyed."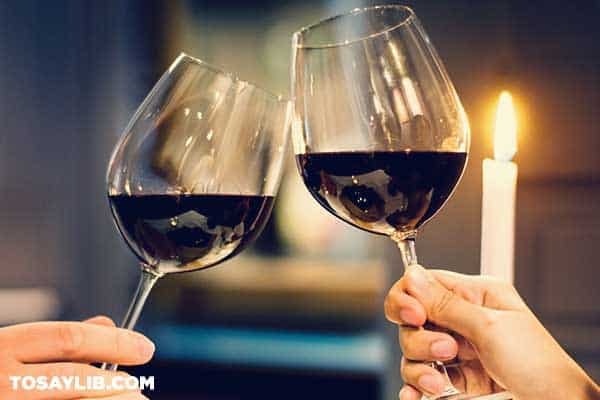 Photo by Rawpixel on Unsplash
14
"I found this wine to be toasty. It's been stored in toasted oak during the fermentation process. It provides a slightly caramelized effect."
15
"This wine produced a wonderful aromatic experience. The bouquet is rich and fruity, so I knew I should expect a flavorful taste adventure."
Words to describe wine like a pro when commenting on the quality of a bad wine
16
"The words to describe wine such as this are flabby and flaccid. The acidity is far too low, making it far too sweet and completely unbalanced."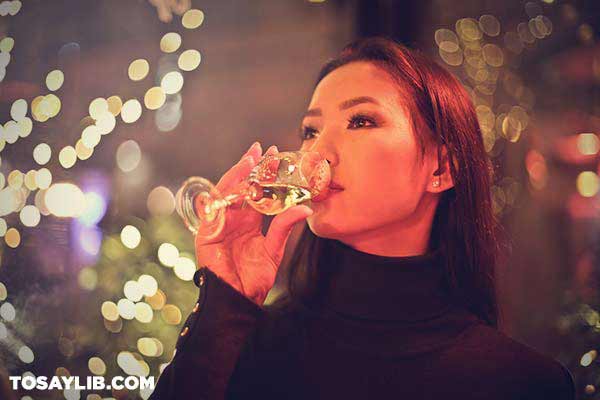 Photo by Bruce Mars on Pexels under CC0 license
17
"This is a green wine. It could do with some more time to mature. I can't judge right now what it would taste like in a couple of years, although it will be an improvement."
18
"In a word, I'd say this wine is heavy. I like a full-bodied wine as much as the next person, but this felt too weighty in my mouth."
19
"This wine is too minerally for my taste. I prefer that my wine tastes a little less like a rock!"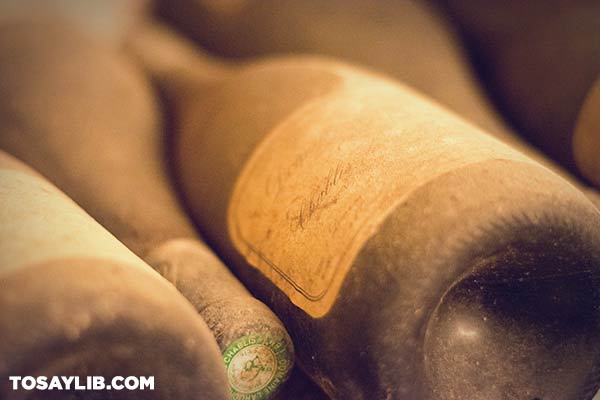 Photo by Marco Mornati on Unsplash
20
"Unfortunately, this wine is oxidized. Somewhere during the fermentation or bottling phase, it was exposed to too much air. It's such a pity."
21
"I've thought of all the words to describe wine I could use. All I can come up with is simple. This wine lacks any complexity in terms of the aroma or flavor."
22
"This is a wine I'd label as aggressive. It's far too acidic and contains an excessive amount of tannins. It's not a wine I'd recommend."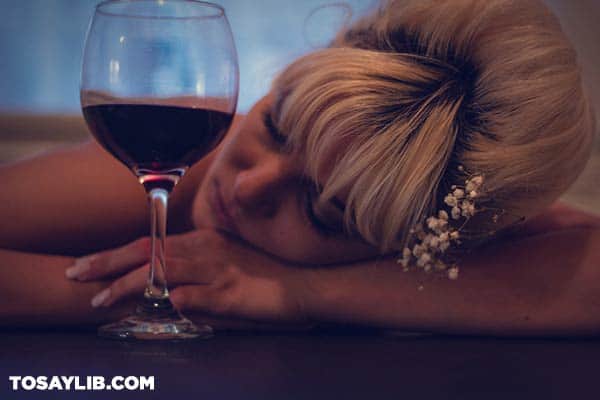 Photo by Mahrael Buotros on Pexels under CC0 license
23
"I'd rate this as a bitter wine which is not to my taste at all. It leaves a harsh, unpleasant aftertaste on the palate."
24
"Somewhere along the line, this wine has been corked. The bouquet and flavor are ruined by the taste and smell of cork."
25
"Since I cannot distinguish the flavors and aromas in the wine, I'd say it's dull. Perhaps exposure to air has caused this."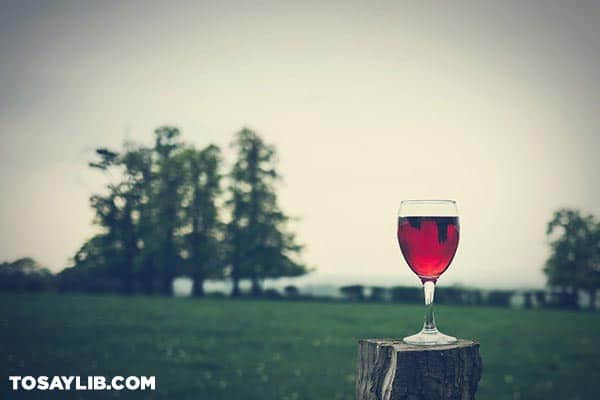 Photo by Serge Esteve on Unsplash
26
"I'd have to call this wine lean. It has far too much acid and too little flavor for my taste."
27
"I'm not sure if the vintner was aiming to create such a neutral wine. It has so little flavor in it."
28
"I don't like my wine sulfurized. We know a little sulfur is necessary and the fermentation process creates it. However, additional sulfur was not required."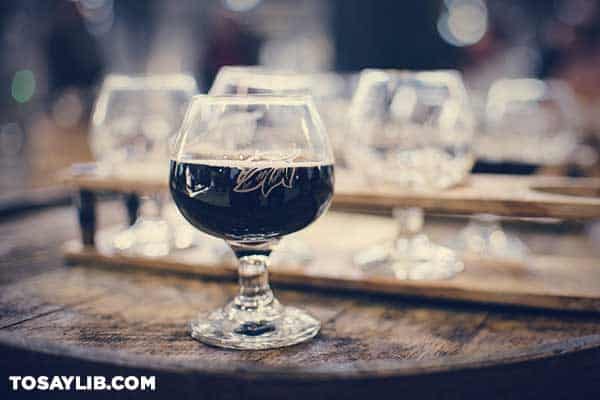 Photo by Alice Donovan Rouse on Unsplash
29
"I'm finding this wine to be a bit yeasty. I don't think the vintner managed to remove all the yeast after the fermentation process."
30
"This is an acetic wine. It tastes vinegary. It's possible something went wrong during the fermentation process."